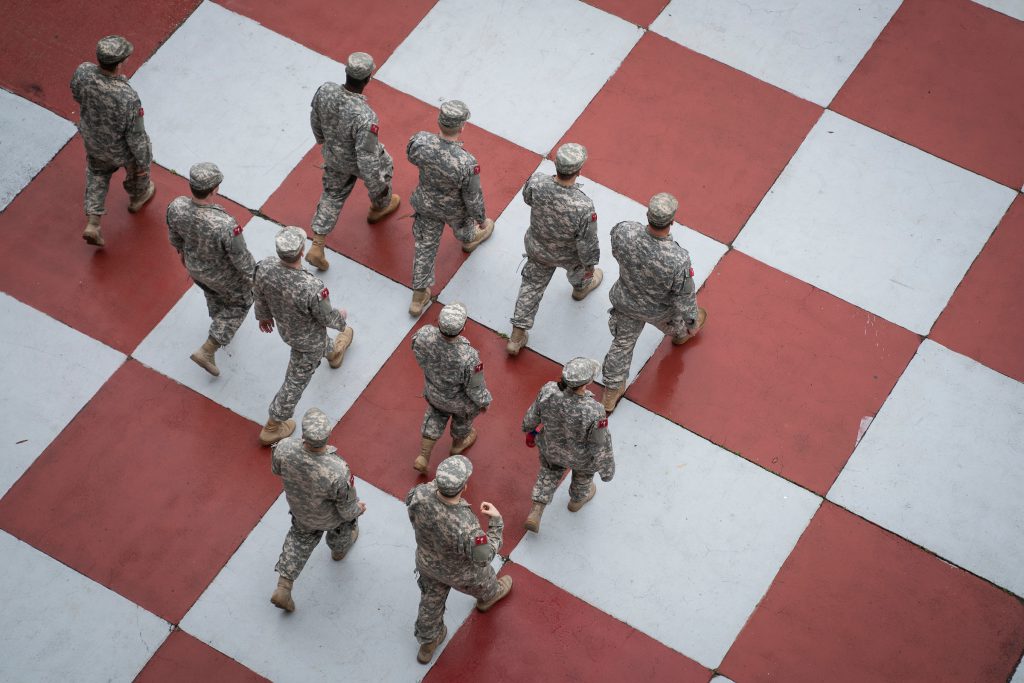 Special instructions for reconstitution and incentives to get cadets vaccinated
The Citadel is prepared to welcome the college's upper class cadets back to campus for Reconstitution.
Cadet athletes, and the sophomores, juniors and seniors on the freshman training cadre, along with the freshmen themselves are already on campus preparing for the fall semester. The rest of the Corps returns for Reconstitution on Sunday, August 22.
Due to a significant rise in COVID infections, we are strongly encouraging Cadets to get vaccinated prior to reporting back to campus. Once vaccinated, cadets need to report their COVID vaccination status on this online form. (Your information will only be shared with college officials who have a legitimate educational interest to fulfill their professional responsibilities for The Citadel, such as contact-tracing for someone who may become infected with the virus).
Upon reporting to campus, all cadets will provide one of the following:
Vaccinated cadets. Verify your status has been properly reported.
Unvaccinated cadets. Cadets who have not been vaccinated must upon arrival:


Provide Negative COVID-19 test results from test taken within the last seven days. (Proof of negative results from test taken on August 15 or later).
COVID-19 diagnosis and recovery in last 90 days (documentation of COVID diagnosis and recovery from May 24, 2021, or later).

Unvaccinated cadets without a negative test will be sent to the 2nd floor, McAlister Field House for testing. Cadets may incur a charge for the cost of the test.
The duty to protect others: Aug. 24 vaccination clinic, cadet incentives
The college will hold a free vaccination clinic on Aug. 24th in Buyer Auditorium from 8 a.m. – 12 p.m. for anyone on campus who would like to attend.
"We respect the virus and will reconstitute responsibly. The best way to protect our Citadel family and build resiliency to allow us to get back to normal is to get vaccinated," said The Citadel's Commandant of Cadets, Col. Thomas Gordon, USMC (Ret.), '91. "I am asking all cadets to do the right thing and get vaccinated; if not for you, do it for your classmates, professors, and the community."
Gordon added extra motivation for cadets. "I am confident the South Carolina Corps of Cadets will help lead us out of this pandemic; therefore, I am incentivizing cadets to get vaccinated with an overnight (this includes freshmen). Additionally, the company with the highest vaccination rate will be excused from the Commandant's Inspection."
The college is "ready for the challenges the pandemic brings, and is maintaining resources and best practices that led The Citadel to a successful on-campus experience for the Corps last year," according to The Citadel President Gen. Glenn M. Waters, USMC (Ret.), '79.
Some of the precautionary measures include:
Faculty and staff vaccination rates exceeding 75%.
Hand and surface sanitization stations and supplies located throughout campus, including each barrack.
Enhanced cleaning processes by campus janitorial staff.
Over 11,000 masks or other face coverings in stock and distributed at no cost, as needed.
On campus quarantine facilities for use if needed, with all academic resources remaining accessible to quarantined cadets.
Campus COVID statistics can be seen online here.
Fall semester classes for all cadets and students begin on Aug. 25.