Information and actions being taken related to COVID-19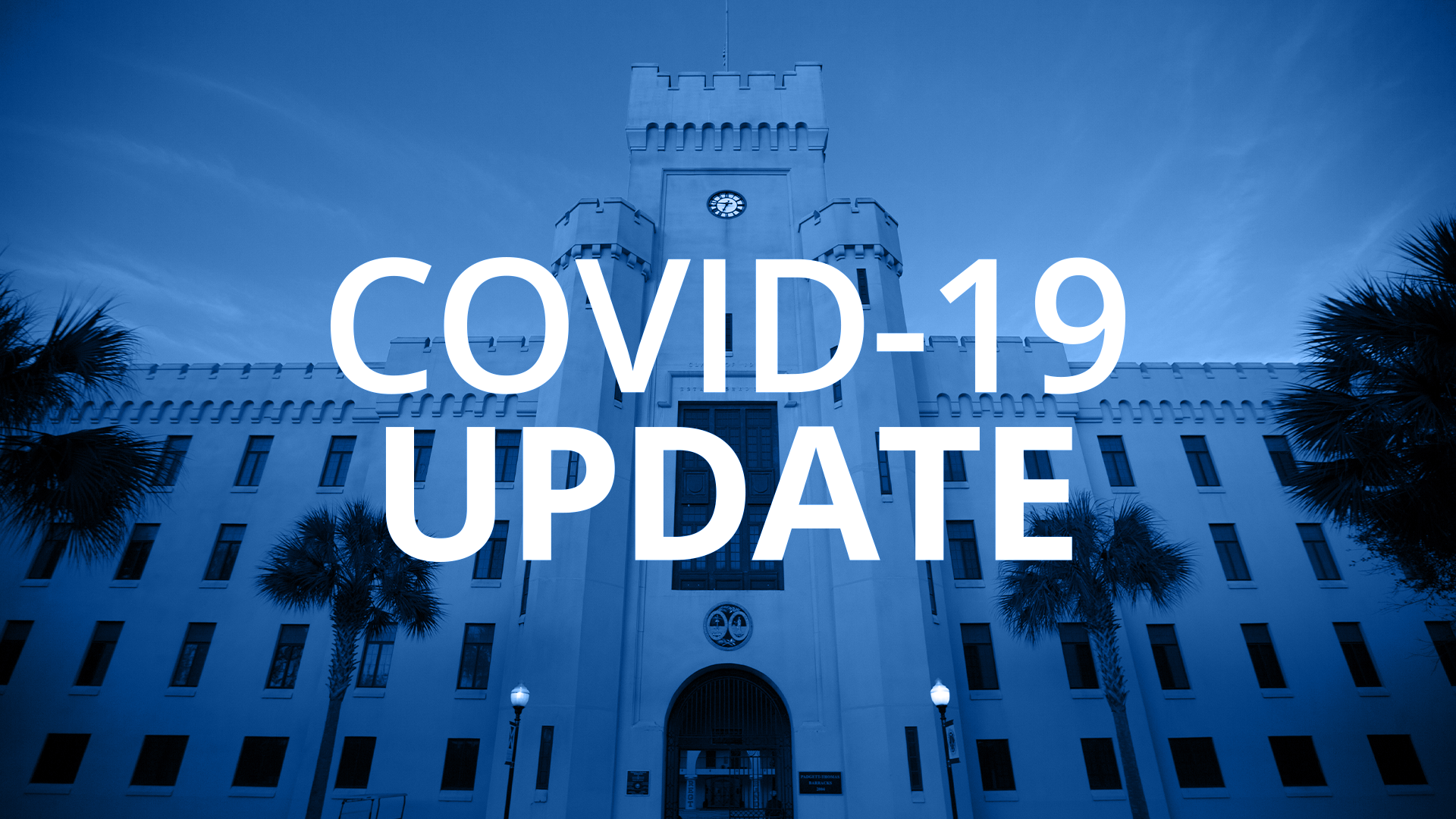 2021-22 Campus Status
| Active cases since July 20, 2021 | |
| --- | --- |
| Currently active | 0 |
| Number recovered | 654 |
| Total | 654 |
| Status | Active cases | Close contacts | Isolation and quarantine* |
| --- | --- | --- | --- |
| Cadet – campus | 0 | 0 | 0 |
| Cadet – home | 0 | 0 | 0 |
| Non-cadet student | 0 | 0 | 0 |
| Faculty and staff | 0 | 0 | 0 |
*Isolation and quarantine numbers include active and close contact cases
Current as of March 25, 4:00 p.m.
Tracking COVID cases on campus
The Citadel remains vigilant in tracking and reporting new cases of COVID on campus. As of March 8, the COVID tracker above will no longer be updated daily — rather, the tracker will be updated only if new cases are reported.
The Citadel removes mask requirement effective Monday, Jan. 31
Beginning Monday, Jan. 31, The Citadel will no longer require masks to be worn on campus. This change was made possible by the mitigation efforts of the campus community after returning from winter furlough.
Masks will still be required during classes taught by professors with medical accommodations. Cadets and students will be informed if they are enrolled in any classes where masks will continue to be required; faculty may still apply for medical accommodations by emailing hr@citadel.edu.
Anyone wishing to continue wearing a mask on campus may continue to do so. And members of the campus community are reminded that, when interacting with someone wearing a mask, it is considered proper etiquette to wear one as well.
For current guidance on masks from the Center for Disease Control and Prevention, click here.
Vaccinations
The Citadel recommends everyone on campus get vaccinated, and asks anyone who has not already done so to report their vaccination status via an e-form here or through Banner here.