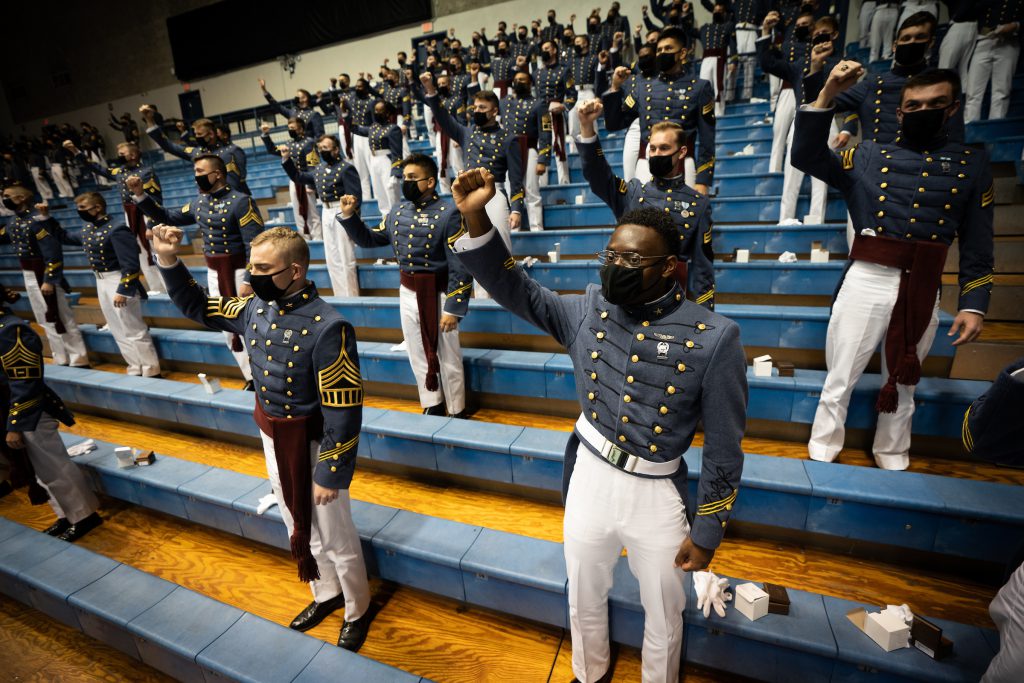 Strategies and tactics behind The Citadel's mission success in 2020-21
Photo above: September 2020 Ring Ceremony on The Citadel campus
For 178 years, The Citadel has produced principled leaders for all walks of life in a challenging academic environment.
As the Class of 2025 begins its freshman year, the mission continues, with the additional task of monitoring pandemic conditions, and adjusting campus response as required.
The last academic year, 2020-21, provides the example that guides the college. Our year was unique compared to many institutions, as The Citadel maintained a safe, on-campus experience, while keeping COVID cases in check.
In this video, The Citadel's top leaders from that operational year discuss the strategies and tactics that led mission success despite the COVID-19 pandemic, from first learning about the virus in the winter of 2020, to the completion and in-person graduation of the Class of 2021.