This summer, South Carolina teachers entered The Citadel campus as students and left as better-prepared science, technology, engineering and mathematics (STEM) educators.
From July 30 to Aug. 3, more than 60 middle and high school teachers from 27 schools across the state participated in Infusing Computing, a professional development training that shared ways to incorporate computational thinking in the classroom.
The same professional development training took place the previous week in North Carolina with close to 60 teachers participating.
Training funded by The Citadel's largest grant
Both trainings were part of a collaborative research project between The Citadel and North Carolina State University, which was made possible by two grants from the National Science Foundation. The award, totaling $2.4 million, is the largest research grant that The Citadel has secured to date.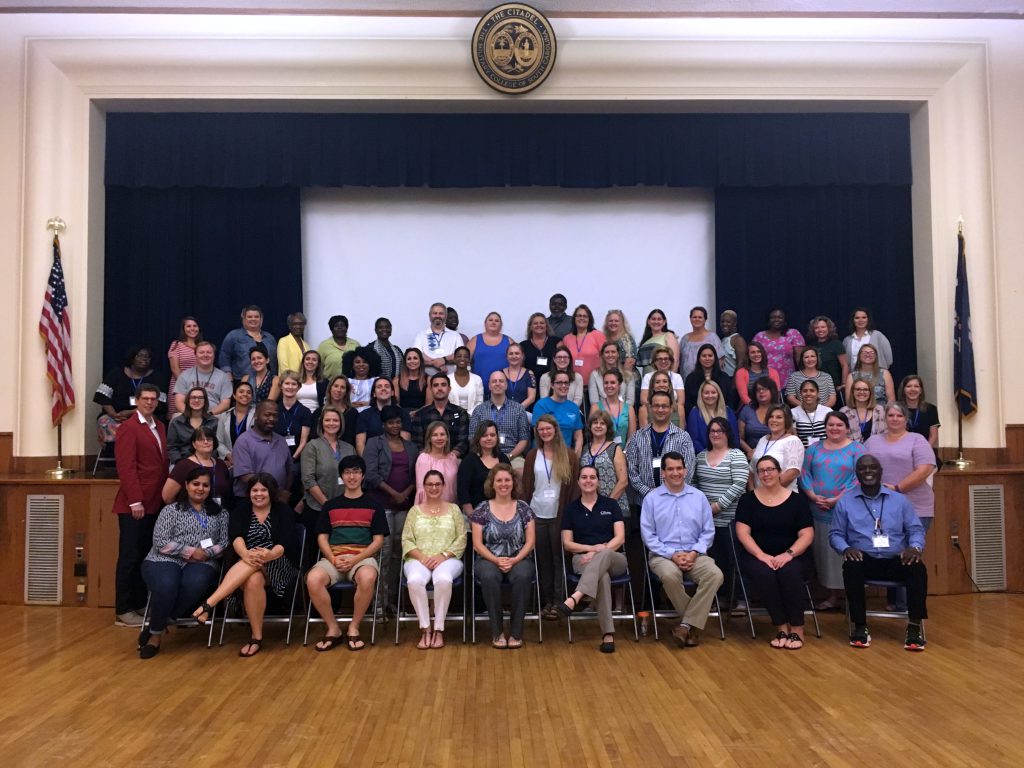 The grants allow investigators from both institutions to work with more than 350 educators on integrating computational thinking into STEM curricula. Throughout the study, the investigators will offer professional development sessions, research their effects and create resources as needed to support activities in the classroom.
"Computing is now an essential component in science, technology, engineering and mathematics," said Jennifer Albert, Ph.D., director of The Citadel STEM Center of Excellence. "That is why we are working with educators to develop students' computational thinking from early education through high school. We want to ensure they are prepared for both the workplace and additional learning in higher education."
Principal investigators leading the project include Albert and Tiffany Barnes, Ph.D., professor of computer science at North Carolina State University. Co-principal investigators from The Citadel include Robin Jocius, Ph.D., professor of literacy education; Deepti Joshi, Ph.D., professor of computer science; and Richard Robinson, Ph.D., professor of mathematics.
Sessions prepare teachers to implement computing projects in classroom
This year's training was the first year of professional development in the three-year study.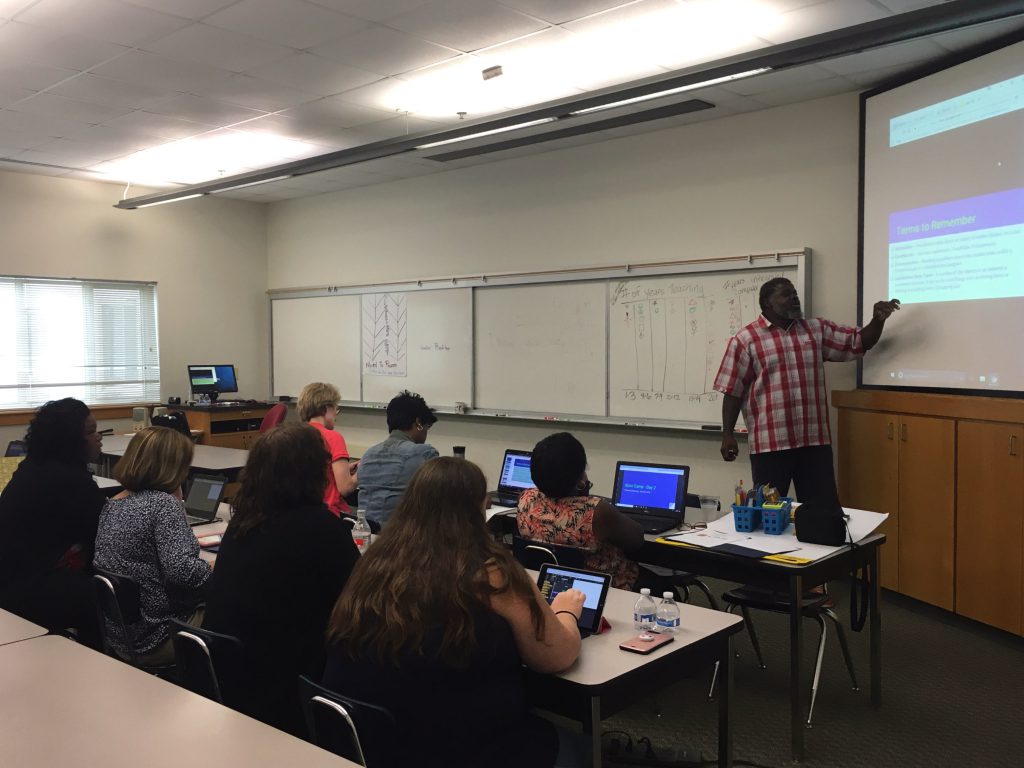 Each day, teachers attended three sessions over a six-hour period, with each session split into groups based on coding experience, subject specialization and project teams.
Mornings began with a boot camp session where teachers expanded their programming skills. The boot camp session was followed by a discussion session regarding the integration of computational thinking into content areas of math, science and humanities. The teachers ended the day with product development, where they created lesson plans and projects to implement in their classrooms.
The sessions were taught by investigators, project staff, facilitators from the Beauty and Joy of Computing project and teachers from Laing Middle School that piloted lessons in the spring.
At the end of the week, the educators presented their plans and projects to others participating in the training. The projects introduced computer science through activities such as designing a park out of polygons, discovering the plot of a story through digital storytelling and comparing grocery items to find the better buy.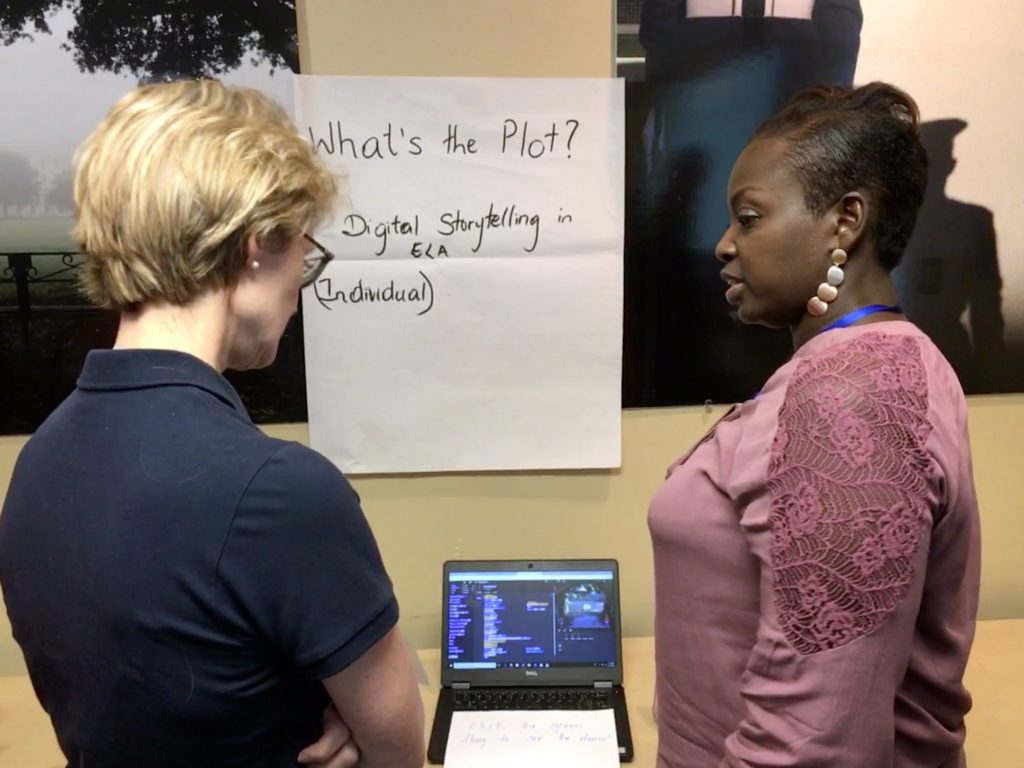 "We have enjoyed working directly with teachers to build lessons, activities and resources that incorporate computing into classroom-based projects," said Albert. "It has been fantastic to see the teachers' willingness to learn not only from the facilitators who developed the program but also from each other as they present their projects."
As the teachers introduce their activities to their classes throughout the year, they will continue to receive support from the project investigators through monthly online meetings, online forums and in-person training sessions, which will be offered until the end of the school year.
Educators who would like more information on this research project should contact Albert at jalbert@citadel.edu.