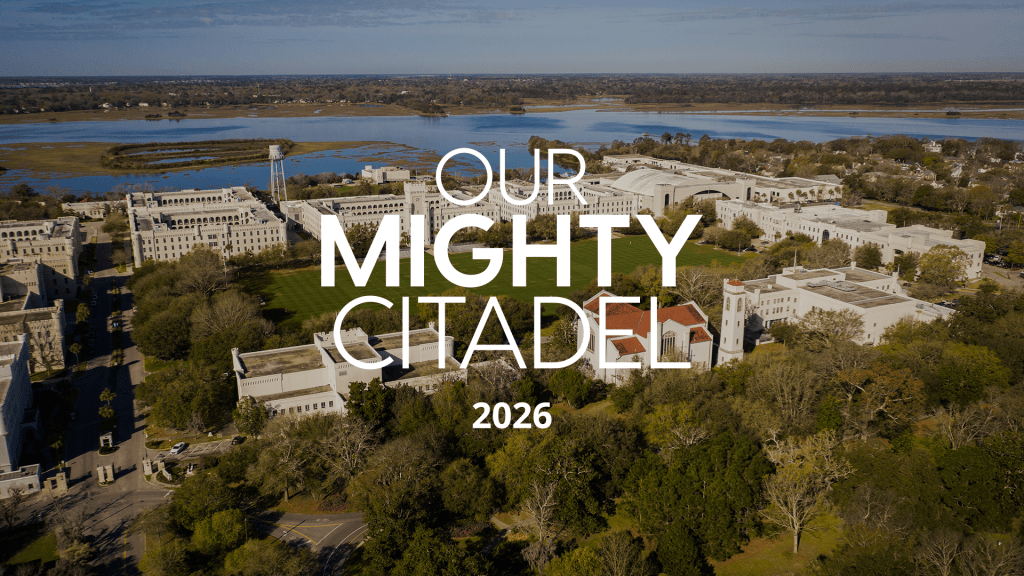 The Citadel's new strategic plan gets underway following BOV approval
The Citadel's new strategic plan, Our Mighty Citadel 2026, is now in place to serve as the guideline for the college's evolution. The Citadel Board of Visitors (BOV) voted unanimously to approve the plan during a meeting today.
"This vital document is born from months of commitment and planning involving stakeholders across campus, honoring this institution's 177-year past, and ensuring it continues to thrive for generations to come," said Gen. Glenn M. Walters, USMC (Ret.), president of The Citadel. "The Citadel is a unique brand, and like most successful organizations, relies upon a strategic plan to advance our mission and guarantee our goals align to protect that brand."
Academic programing and how the college interacts with the region and the community are at the center of the plan. The campus infrastructure is a major component. And, for the first time, athletics is incorporated into the plan. Our Mighty Citadel 2026 is outlined with all elements clearly communicated on a new, corresponding website.
"Our Mighty Citadel 2026 is a carefully laid out, very intentional pathway that will propel the college toward an even stronger, more vibrant future," said Col. Fred L. Price, Jr., BOV chair. "Detailed actions and key performance indicators accompany each element of the plan to allow for the measurement and tracking of progress."
The Citadel Provost and Dean of the College, Sally Selden, Ph.D., SPHR, will oversee the implementation of Our Mighty Citadel 2026, leading a committee that will monitor and incrementally report on the progress to the BOV and campus community.
The plan includes the following initiatives, each with numerous supporting targets that can be seen on the website:
Educate and develop principled leaders.
Enhance the learning environment through academic programs of distinction and student success services.
Advance The Citadel as the Senior Military College and Graduate College of choice.
Create and maintain safe and secure campus facilities to advance student learning, innovation, and campus operations.
Ensure The Citadel has the leadership, talent, diversity and inclusive culture to accomplish is mission.
Enhance the region's social, educational and economic development through meaningful community and corporate collaborations.
View Our Mighty Citadel 2026 in its entirety here.