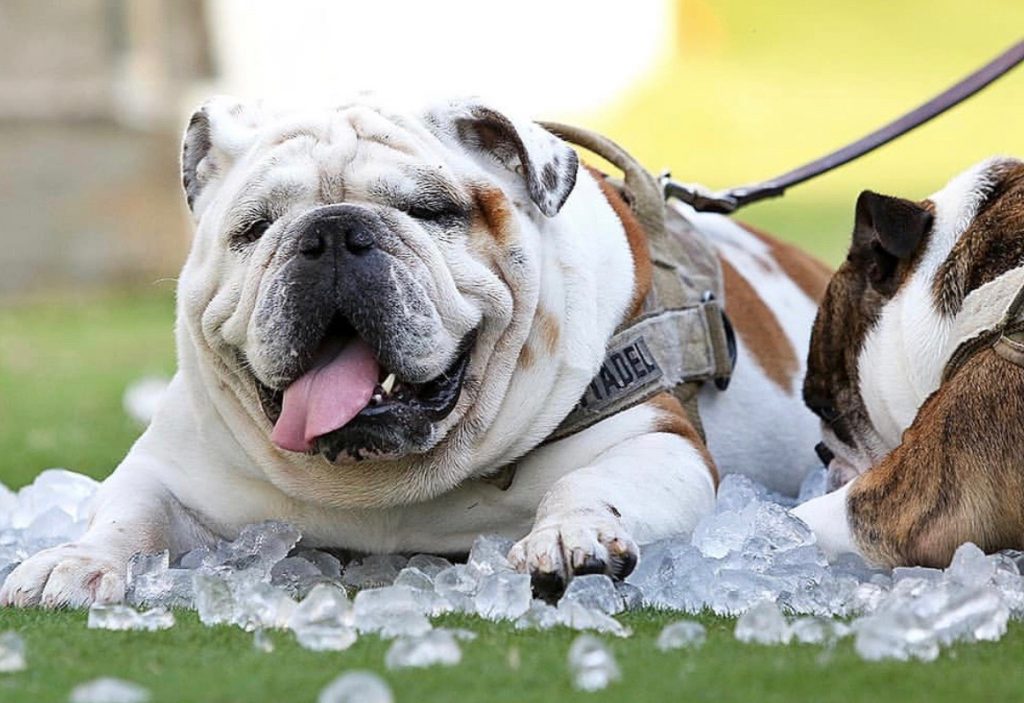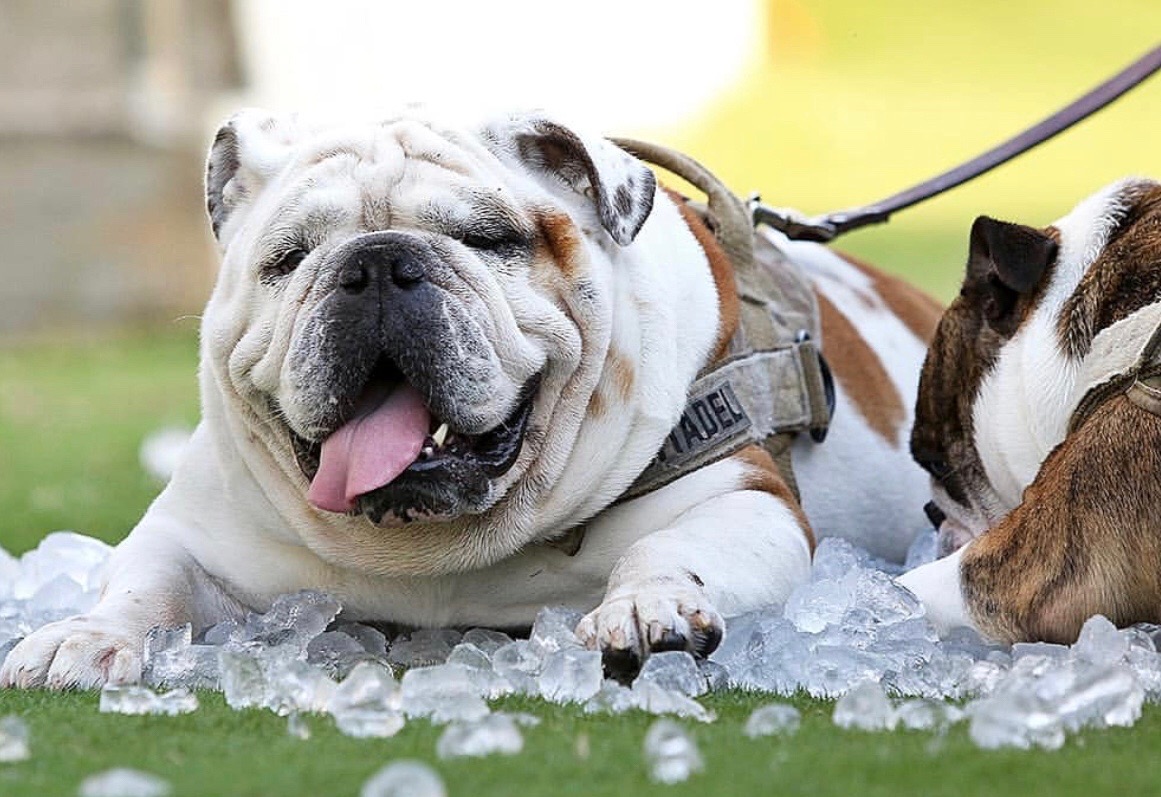 The Citadel will send off one of its beloved mascots during Homecoming 2019
The South Carolina Corps of Cadets will pay tribute to General Robert P. Carson, also called General or G2, at the Homecoming game against Mercer.
Before the game, cadet mascot handlers will be with Boo, General co-mascot, at The Citadel Bulldog Mascot Memorial, on the northern side of Johnson Hagood Stadium. Boo will be there to interact with fans.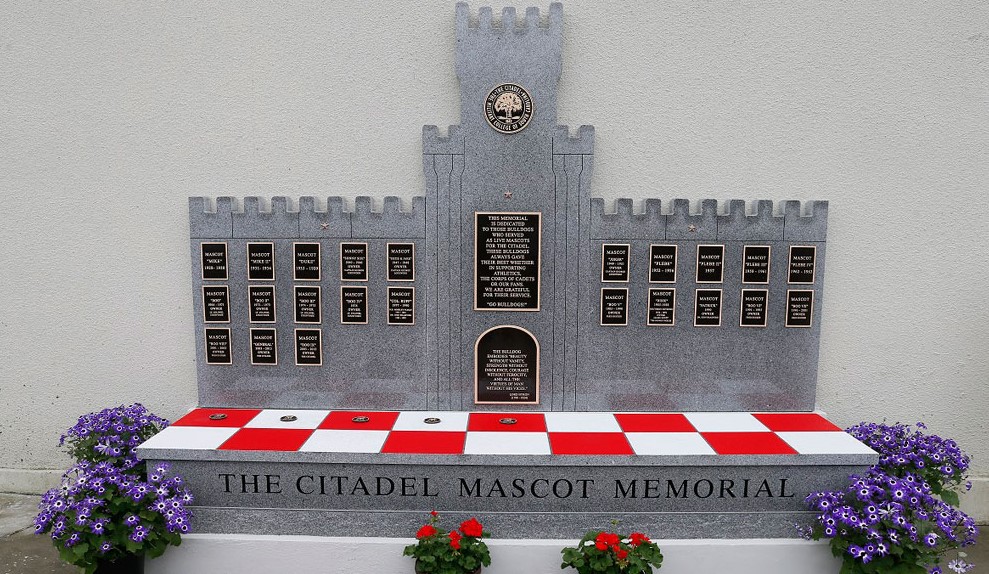 In honor of General, the Corps will execute "eyes left" as each company passes the mascot monument. The "eyes left" or "eyes right" command is ordered by each company commander to show respect.
Additionally, there will be various other tributes to General during the game.
The Bulldogs will play Mercer on Saturday, Oct. 26 at 2 p.m. in Johnson Hagood Stadium. For a more detailed Homecoming schedule, click here.
General was 8 years old when he passed away quietly in September. He loved going to football games, and was known to stand facing the corner of his back yard fence, pointing his nose to the direction of the stadium, early on Bulldogs' home football game days.
General Robert P. Carson (right) and Boo X

One of Boo X and G2's litters of puppies

Photo provided by the Bradford family

Boo X and G2 playing as puppies

G2 (left) as a puppy with predecessor and Boo X (right)

G2 and Boo with their cadet handlers and Fred Ducker in the Altman Center

G2 and Boo with Fred, Class of 1963, and Donna Ducker

G2 and Boo facing wrong way during first parade

G2 and Boo officially assuming their duties as mascots