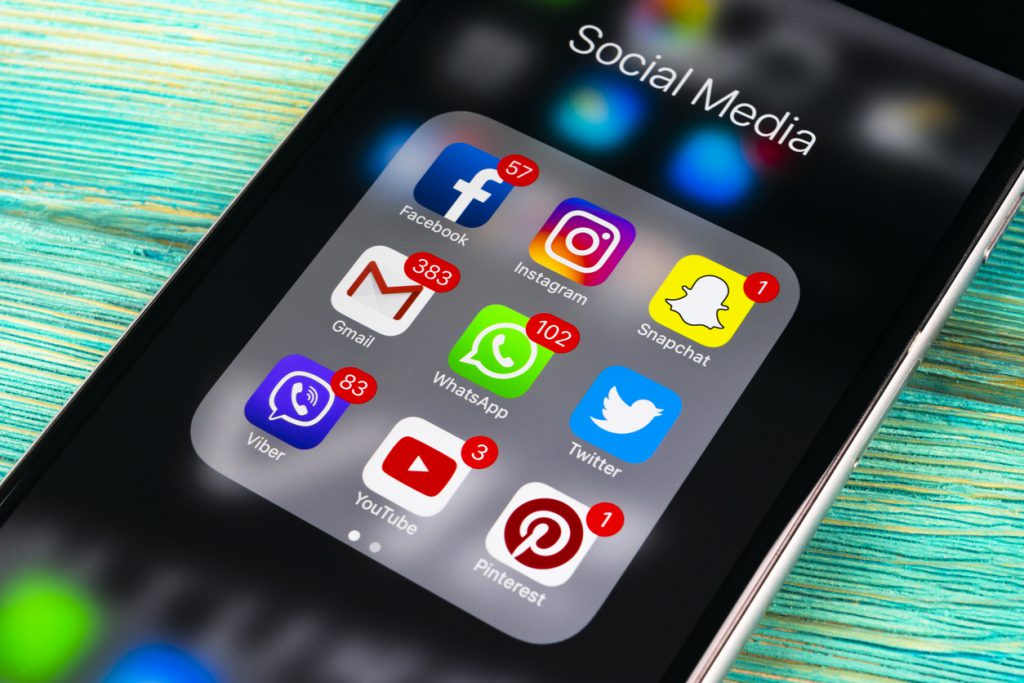 Long gone are the days of spending your entire career with one company. These days, career-driven professionals are used to making a move every few years to accelerate up and across industries. But how do you make connections outside your current company? What if you want to move to a different city? What's the most efficient, reliable way to go about online networking?
Social media has become an increasingly useful tool for job hunters. With a vast array of networks out there, most job seekers are able to find a tool that meets their needs. Whether you are in marketing, sales, business administration, or are even aiming to start your own company, the role of social media in online networking is unparalleled.
Facebook
While you may already be using Facebook to connect with family and friends, Facebook also has potential for business connections. It's a great way to establish a business connection with someone you met socially but would like to forge a more professional relationship with. In other words, it's a door in.
Facebook is also a great network if your industry relies on integrity. If you are, for instance, working in insurance or as an attorney, sharing photos of family with the public can help build your brand as a responsible, trustworthy individual.
LinkedIn
LinkedIn may be the obvious platform for online networking. However, many professionals have a LinkedIn profile and never use it except for a quick update when they get a new job. LinkedIn can work especially well for recruiters or those in sales–it's an easy way to get in front of numerous leads in a short amount of time.
LinkedIn may also hold promise with features you haven't explored yet. Join a professional group or try posting some content for heightened interaction with those contacts you aren't always able to keep in touch with.
Twitter
Because of the network architecture, Twitter is perfect for fast-paced industries such as marketing and journalism. If your industry values keeping on top of the latest trends and news alerts, a presence on Twitter can maintain a cutting-edge, fresh, professional appearance.
If you don't feel that you have much time to make frequent postings, never fear: a social media scheduling program like Hootsuite allows you to pre-schedule postings days or weeks in advance. Many professionals spend a short time on a Monday making postings for the whole week. Just make sure that you have notifications set up so that you can respond to anyone who Tweets back at you!
Instagram
Instagram holds some surprising possibilities for online networking. If you are in an image-oriented industry like hospitality, architecture, or retail, Instagram may be the social network for you. Sharing some quick photos is an easy way to establish your reputation and abilities. While LinkedIn presents your accomplishments in a list format, Instagram can present these accomplishments visually.
Instagram is also commonly used to promote events, so it's a great way to identify spaces you'd like to physically enter to network. Using some creative hashtags can help you reach audiences you didn't have access to before.
Snapchat
Snapchat is another network that's unusual for marketing yourself, but the lack of saturation is definitely a silver lining. If you work in an industry that thrives on personality like entertainment or sales, Snapchat is a quick way to get in front of other professionals and give them a taste of what you have to offer. Snapchat allows you a series of "quick takes," so the cost in terms of time and money in producing content are low.
YouTube
Many professionals interested in moving up the career ladder forget about using YouTube for online networking. Whether you're creating how-to videos about how to enter your industry or creating content about using industry-specific tools, YouTube is a great network to use when establishing yourself as a subject matter expert.
Learn More About Online Networking and Social Networks at The Citadel
No matter what industry you're in, you can use social media to your career's advantage. As you move up the ladder, pursuing a program like the Citadel MBA can also help you advance quicker and smarter. Contact us today to learn more!