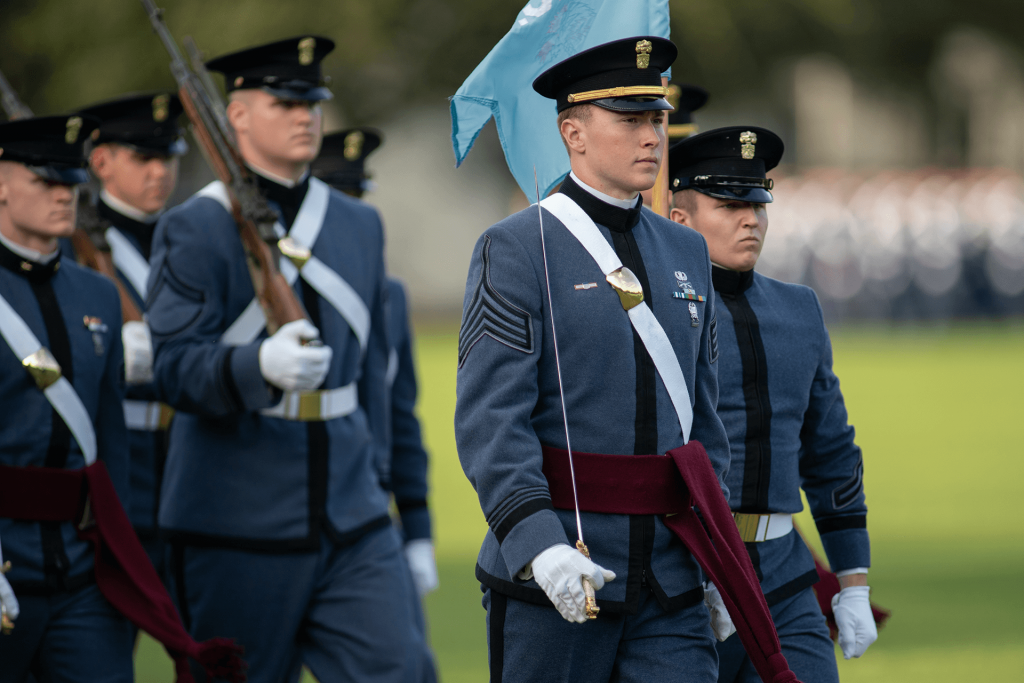 Citadel cadet named #2 on U.S. Army Cadet Command's Order of Merit List
As seen in The President's Report 2018
Cadet Matthew Wilder is working on an electrical engineering design project with three other cadets that could reinvent the current cadet accountability system.
With this system, Wilder said, "There would be no need for professors to take roll—cadets would swipe their One Cards to get into class, and enrollment lists would be computer generated."
The design project is just one notable accomplishment in Wilder's impressive cadet career. In December, the Apex, N.C., native was named #2 on the U.S. Army Cadet Command's Order of Merit List. The OML is a ranking of all senior Army contract students from across the country. Last year Robert Weigand, Citadel Class of 2018, was #7 on the list. With approximately 5,500 Army contract students nationwide, Wilder's and Weigand's rankings are impressive.
Wilder, who has a 3.93 grade point average and is a four-year Army ROTC Scholarship recipient, was not surprised by the news of his ranking.
"Last year I got a slot to the Sapper Leader Course, and those cadets are usually ranked highly on the OML," Wilder said.
Sappers are combat engineers who support the front line in various ways, from clearing minefields and demolition to building bridges. Academics, physical fitness tests, extracurricular activities and ROTC participation are used to determine OML rank.
Wilder is the November Company commander and a member of the Summerall Guards, the Institute for Electrical and Electronics Engineers, and The Citadel Triathlon Club, of which he served as co-captain in the 2017-2018 academic year.