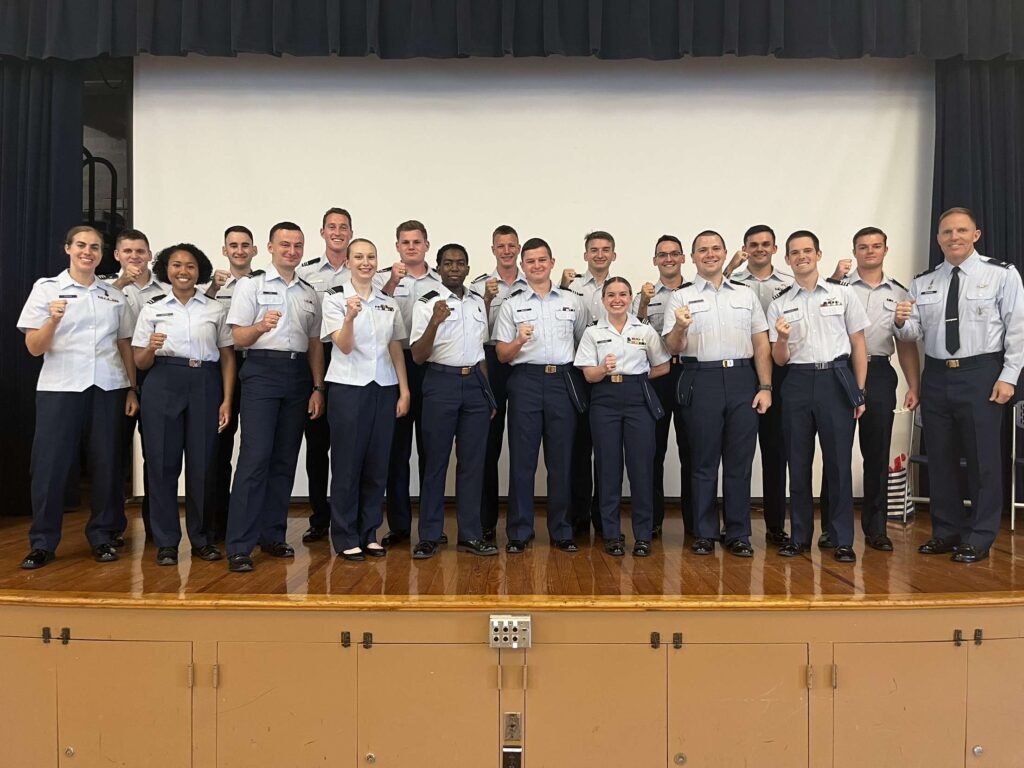 By Cadet Eric Wilson Jr., '23
As the Class of 2023 prepares to graduate from The Citadel and step into the real world, the Air Force ROTC is preparing to commission 18 brand new 2nd lieutenants into the Air Force and Space Force. A mix of future pilots, drone controllers, intelligence officers and more will be entering into a commitment of military service for their country. The quality of character and professionalism in the officers who are commissioned is what The Citadel and the Air Force strive to achieve every year. Detachment 765, staffed by both officers and enlisted members, is very proud of the leaders they are able to shape and create year in and year out. There are a great number of factors that contribute to the success of commissioning new officers — from the official paperwork to the leadership experience — but sometimes the presence of one person can transform the process in which this happens.
Col. Matthew A. Morand '95, arrived at The Citadel in June of 2020 and changed the game. Due to his previous experience from the cadet side, he earned the respect and attention of every cadet who comes through the AFROTC program. To witness a Citadel alum return to serve is extraordinary and proves his commitment to the mission of the Air Force. Col. Morand has a popular motto that is repeated to the knobs who've just entered the program, as well as to the seniors on the verge of graduation: "This is a four-year interview." The system AFROTC has created helps to grow and evaluate the leadership presence that is required of potential officers for when they commission and become leaders within the Air Force.
As the military changes every year, those who serve are also under the influence of change, and Col. Morand is no stranger to it. In 2021, after a long career in the Air Force, he had to make a decision — either retire from the Air Force or transition into the Space Force. It had not been the path he envisioned for himself following his commissioning in the spring of 1995, but he welcomed the opportunity he was presented with.
Many, if not all, of the graduating seniors in the Air Force ROTC program have been able to look up to Col. Morand as a mentor.
"I'm proud to hand the baton to these young officers as I end my career," said Col. Morand. "I've enjoyed watching them grow as leaders, and I know they'll all rise to the occasion no matter what we ask of them as they depart to serve their country."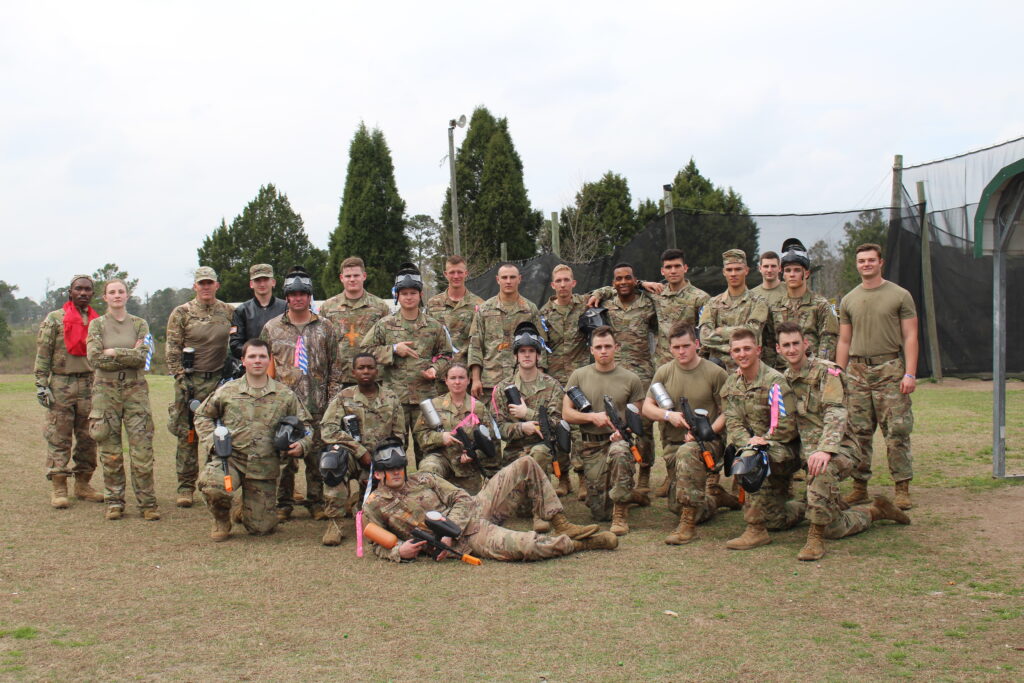 Several of the graduating seniors shared their experiences of their time with Col Morand:
Dallas Shreeve, veteran day student & Spring 2023 Wing Commander:
"Col. Morand and I showed up at the same time. He was very approachable and always had advice. Flash forward to now as a senior, he has been nothing but a mentor to all of us and fought for us every step of the way. You would be crazy to look at him and think you should not emulate his leadership."
Cadet Sharize Roper, from Palmetto Battery:
"Throughout my experience in Air Force ROTC, Col. Morand has been an outstanding role model. This has been seen in his professionalism and enthusiasm for guiding and developing the current class of cadets to one day become military officers."
Cadet Arista Couture, 3rd Battalion Religious Officer:
"Col. Morand has impacted my experience in Air Force ROTC by showing me what it truly takes to be a leader. He has helped me to develop my skills and confidence further than I ever thought possible. He is someone who I will never forget, will always be grateful for having the privilege of knowing and someone I will continue to look up to as a mentor in what it means to be an officer."
It was truly a blessing to have Col. Matthew A. Morand serve as Detachment 765's Commander. From the Air Force ROTC's Class of 2023 soon-to-be officers, we wish Col. Morand a happy retirement and many blessings in the future for him and his family.
About Regimental Public Affairs Officer Eric Wilson Jr.
Eric Wilson Jr. is a senior from East Granby, Connecticut and a Mechanical Engineering major and Fine Arts minor. He is the 2023 Regimental Public Affairs Officer and acts as a photographer of cadet life for many of the clubs. Upon graduation, he will be accepting a commission into the United States Air Force as a Combat Systems Officer.