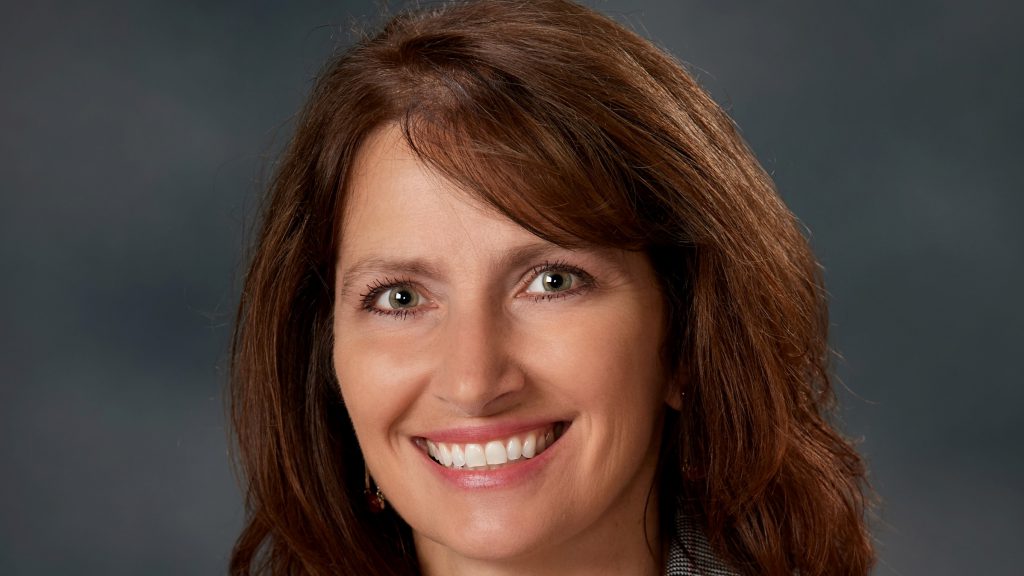 Photo: Kim Subasic, Ph.D., who begins work as the head of the Swain Department of Nursing on June 1
Even before the pandemic changed how we understand nursing, South Carolina was expected to deal with a critical shortage of nurses by the next decade.
That's why the Swain Department of Nursing at The Citadel has been working — since its inception — to increase the number of skilled leaders within the field.
Now, that department will itself have a new leader: Kim Subasic, Ph.D. Subasic will begin work on June 1, 2021.
Subasic is currently serving as the chair of the department of nursing for the University of Scranton. In her current role there, she guides more than 400 nursing students with the help of 23 full-time faculty members.
Subasic earned a Ph.D. from Saint Louis University, a Master of Science in Nursing Education from the University of Massachusetts and a Bachelor of Science in Nursing from Saint Francis University.
"In keeping with the mission of The Citadel, my goal for the Swain Department of Nursing is to produce graduates who will become leaders in the field of nursing," said Subasic. "Characteristics that I hope to help instill in every graduate are high ethical standards, a passion for the profession, and empathy for the patient and family."
The Swain Department of Nursing currently has 33 cadet nursing students — with just under 10 expected to graduate this May — and 39 non-cadet, evening nursing students — with 25 expected to graduate. The Swain Department of Nursing was launched in January 2017, after a generous donation from the brothers David C. Swain Jr., '80, and Christopher C. Swain, '81, as well as their wives: Mary and Debora, respectively.
"This past year has made it ever so clear that the world needs caring nurse leaders who will operate with excellence on the front lines of health care," said Darin Zimmerman, Ph.D., dean of the Swain Family School of Science and Mathematics. "We are extremely fortunate to have an experienced leader in Dr. Kimberly Subasic to shepherd the Swain Department of Nursing to a prominent position in nursing education."
Subasic will be the second head of the department, after the retirement of Amy Joseph, Ph.D., who was critical to the founding of and early successes of the program. Under her leadership, the department officially received its accreditation by the Commission on Collegiate Nursing Education and, one year after that, was invited to join the premier nursing honor society, Sigma Theta Tau.
To find out more about studying nursing at The Citadel, call 843-953-1630 or email nursing@citadel.edu.