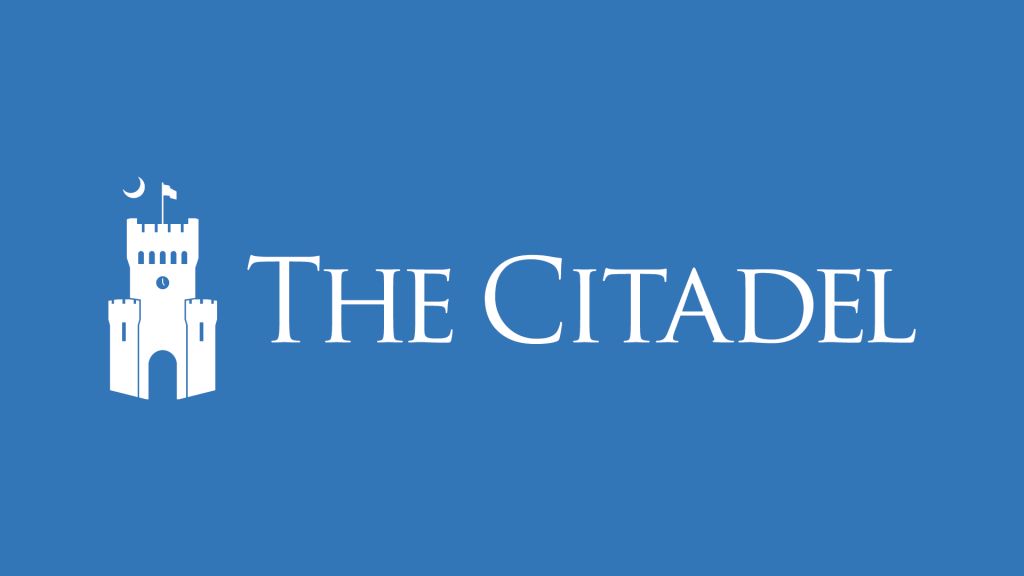 As seen in The Island Eye News, by Kim Keelor
The Citadel's new Swain Department of Nursing is being established through the generosity of a gift from the Swain family, which has been a part of The Citadel family for decades. The seven-figure gift was initiated by brothers David C. Swain, Jr., Citadel Class of 1980, and his wife Mary, as well as Dr. Christopher C. Swain, Citadel Class of 1981, and his wife Debora.
The Swain family's desire to help build a nursing program at The Citadel stems from both personal and professional interests. Together, the Swain brothers founded the Ob Hospitalist Group (OBHG) in Mauldin, South Carolina, in 2006 with a vision to elevate women's health care by providing quality medical care to expectant mothers. More than a decade later, OBHG is the single largest dedicated OB/GYN hospitalist provider, partnering with more than 450 board certified physicians nationwide.
Dr. Chris Swain, a veteran OB/GYN doctor himself, founded the company as the result of his passion for women's health care and his strong commitment to seeing the industry elevated to provide improved safety and care. After graduating from The Citadel with a Bachelor of Science degree in Biology, he attended the University of South Alabama College of Medicine and completed his OB/GYN residency training at Bayfront Medical Center in St. Petersburgh, Florida. He currently serves as OBHG's Chief medical officer and resides on Isle of Palms, South Carolina, with Debbie and their two sons, one of whom is currently a sophomore in the South Carolina Corps of Cadets at The Citadel.
As co-founder and Chairman of the Board, David Swain brings more than 20 years of corporate experience to OBHG, where he oversees all operational aspects of the company to ensure the highest quality of care and service. Prior to joining OBHG, he served as president of two technology companies and served 10 years as a U.S. Air Force officer, implementing $5.5 billion life-cycle technology upgrades at bases worldwide.
After graduating from The Citadel with a computer science degree, he earned a graduate degree in electrical engineering from the University of South Carolina.
David and Mary also manage a vineyard in the upstate area of South Carolina, which is where they reside with their six children.
Professionally, the Swain brothers know first-hand the critical value of skilled nurses in the labor and delivery room.
However, their passion for the profession runs deeper on a personal level as well. The Swains have a long-standing history of nurses in the family, including Mary and Debbie, whose careers as registered nurses have inspired this generous gift.
The Citadel and The Citadel Foundation are profoundly grateful to the Swain family for its generosity in establishing the Swain Department of Nursing even as they continue to support numerous other interests on campus. Their contributions, coupled with those of many other alumni and friends, will ensure the success of the $175 million Foundation for Leadership campaign, scheduled to conclude in 2018 in celebration of The Citadel's 175th anniversary.