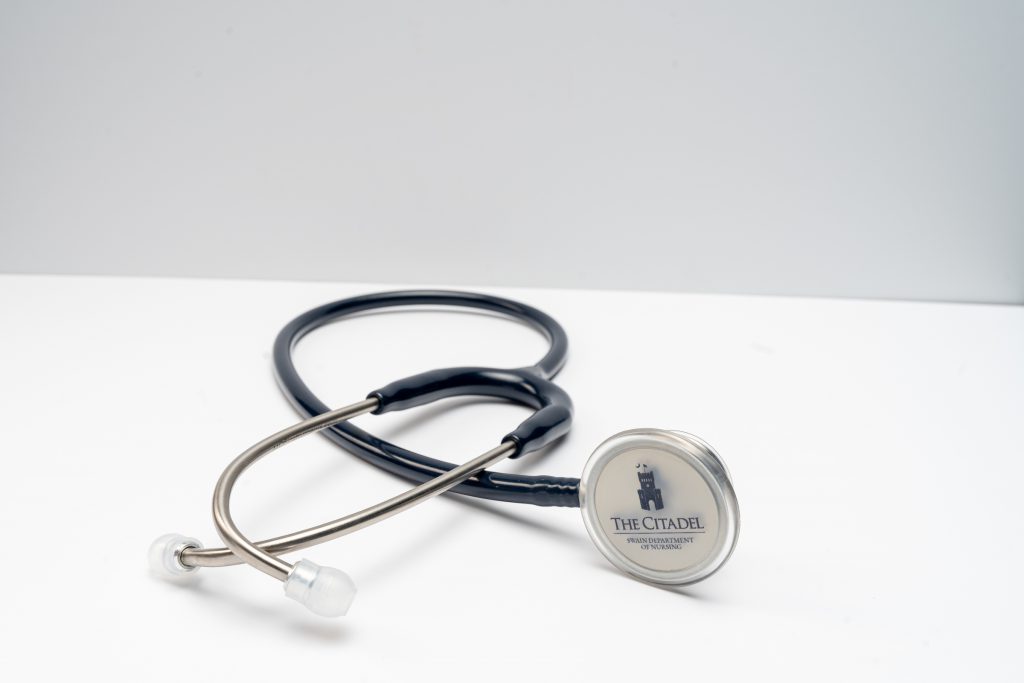 Cadets can now apply for Nursing ROTC scholarships; Veteran students can use GI Bill for tuition
The words contained in a letter addressed to The Citadel's Swain Department of Nursing mean a great deal to the Lowcountry's newest nursing education program, its students and ultimately to the patients they will serve:
"The Bachelor of Science in Nursing degree at The Citadel is accredited by the Commission on Collegiate Nursing Education."(http://www.ccneaccreditation.org)
The Commission on Collegiate Nursing Education works to ensure the quality and integrity of nursing programs through a voluntary assessment process. The Citadel engaged in that process beginning in 2017. The accreditation lasts five years and then the college applies again.
"Accreditation by the Commission on Collegiate Nursing Education means The Citadel's nursing students, and their employers, can be confident that our program meets the same standards as other accredited programs around the nation," said Amy Joseph, Ph.D., head of the Swain Department of Nursing. "It's more than a vote of confidence. The voluntary accreditation process is a lengthy one with a procedural review comparing all elements of the program to national benchmarks."
The accreditation enables prospective cadets and cadet nursing majors to apply for nursing ROTC scholarships. Veteran students can also use their GI Bill funds to pay for their nursing tuition at The Citadel.
Joseph, directed the founding of the program and led the college's first graduating class of nurses through their studies up to graduation and their nursing board exams in May.
The program launched in January of 2017. It takes two years for non-cadet evening students to complete their Bachelor of Science in Nursing (BSN), entering after having already finished general education requirements at another institution such as a community college. It is the only evening BSN program in the Lowcountry, designed for people who work during the day.
Cadet nursing majors participate in a full four-year program.
"With the nursing shortage continuing to escalate, we believe The Citadel's nursing program will provide the kind of highly trained healthcare leaders that will make a difference in our community, and in the military where many will go on to serve," said Darin Zimmerman, dean of the Swain School of Science and Mathematics at The Citadel.
There are 85 students in the program, more than half of whom are cadets.
The Swain Department of Nursing's human simulation lab helped The Citadel earn a US News & World Report ranking as one of the 10 most innovative colleges in the South.
In the video below, hosted by CharlestonCEO.com, Dr. Joseph speaks about he importance of leadership in the field of nursing.
[contentcards url="http://charlestonceo.com/video/2017/12/amy-joseph-preparing-nurses-leadership-roles/" target="_blank"]