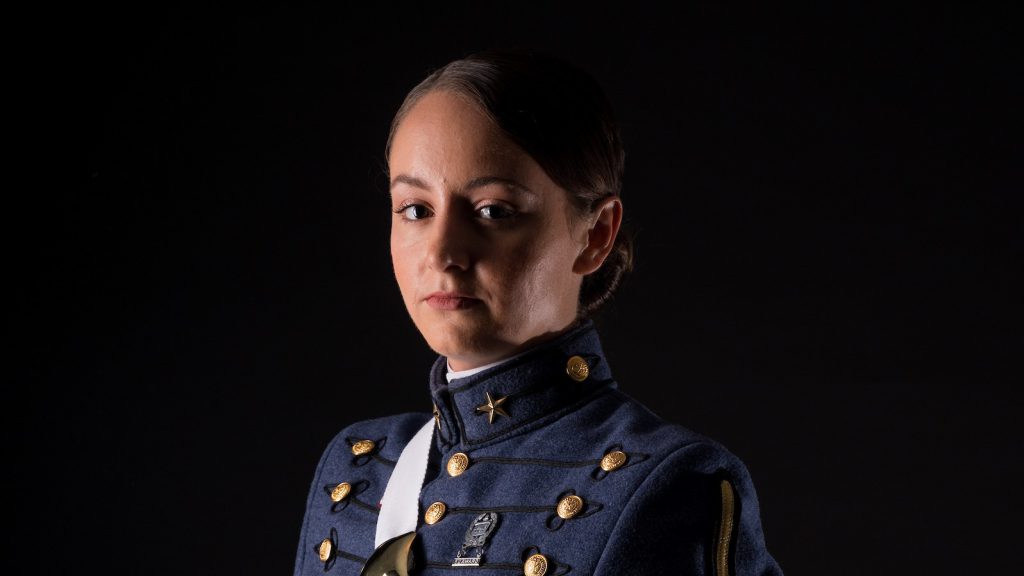 Meet Cadet Ashley Ruiz, Class of 2022
Cadet Ashley Ruiz is from Taylor, Michigan. She is a double major in both Intelligence and Security Studies and Political Science, with a minor in Cybersecurity. This year, Ruiz serves as the 5th Battalion Academic Officer.
Q. What is engraved inside your ring and what is its significance?
A. The Latin phrase "per aspera ad astra."
Its translation is "through adversity to the stars." It's a reminder to be resilient. Success isn't possible without failure and shortcomings, but failure is not futile. It's your ability to remain steadfast in pursuit of your dreams, even when you meet obstacles, that defines who you are.
Q. Why do you think the ring symbolizes?
The symbolism is not that of your own achievement, but of the bond that it establishes between those who came before you, those who will graduate with you and those who will come after you. The ring's worth is made greater by the family, mentors, educators and, most importantly, classmates who pushed you along the harder path. Its weight is made up of each late night and early morning, every sweaty parade and PT session, and all the good and bad times that you experience throughout your cadet career.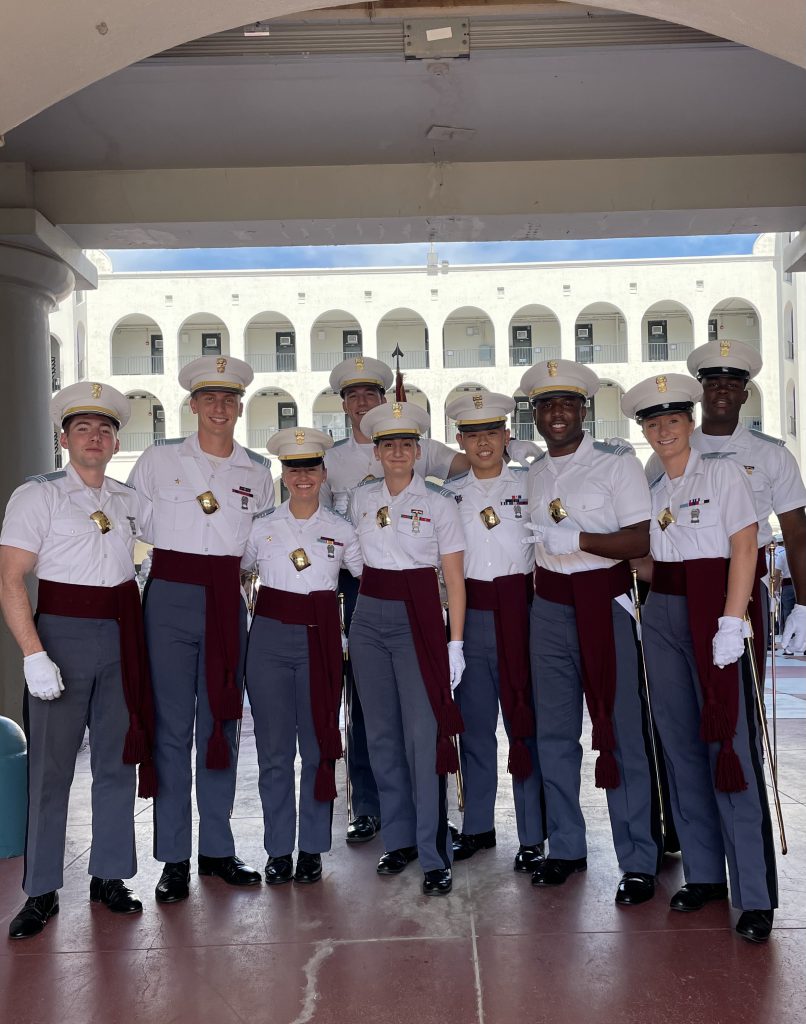 Q. Did you ever envision this moment?
No, I did not. After graduating high school in 2017, I was in an unstable living situation where I often had to live out of my car. Meanwhile, I had to work 40 hours a week just to pay my bills and afford to take courses at my local community college. I wasn't sure what direction my life was headed in. However, one day I decided that I wanted to add structure to my life, get a four-year college education and challenge myself to do something meaningful. I decided a military college would be the best option to achieve these things and I ultimately stumbled across The Citadel.
Luckily, I was accepted on a nearly full-ride academic scholarship. I never imagined how transformative this experience would be for me, nor how much the personal adversity I faced before matriculating would translate into the hard-work mentality which has allowed me to be successful at The Citadel. Seeing the ring on my finger makes the journey feel like it has come full circle and I cannot be more grateful.
Q. Who inspired you throughout your journey here at The Citadel?
My mom. Resilience is an integral value to me, and my mom is the embodiment of resilience. As a single parent, she sacrificed so much to make sure that I was successful and had the opportunity to go to college. She often put her dreams to the side to make sure that my dreams were actualized, and that is truly inspiring to me.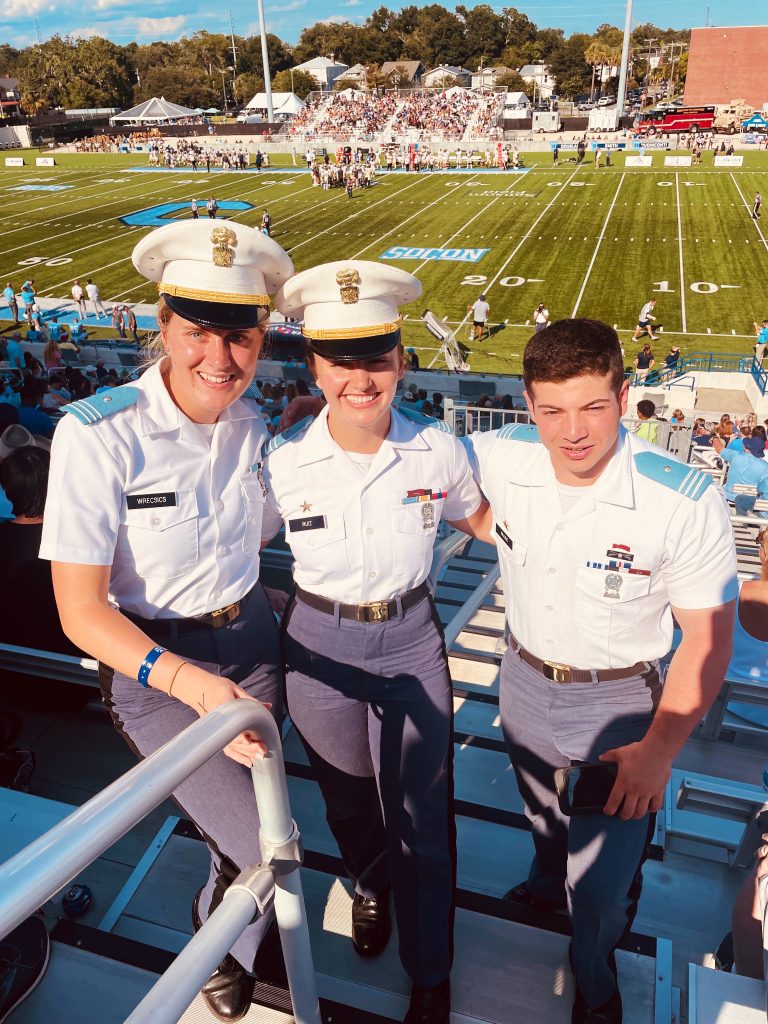 Q. When you look down at your ring, what will you remember about your experience?
Ordinary and mundane moments. Things like laughing in the mess hall, sitting out on the dock with friends, barracks shenanigans, pulling all-nighters for SMIs or tests, and much more.
What are three things The Citadel taught you?
Hard work is the greatest key to success. Whatever your aim is (good grades, a high PT score, etc.), it all depends on the effort you are willing to put into it.
Your days depend on your mindset. You have the choice to make the best or worst of your experience at The Citadel.
Practice empathetic leadership. You can solve a lot of problems by understanding why people react positively or negatively to something. Empathetic leadership gives you the ability to give everyone a fair shot at telling their story, rather than making rash judgments based on rumors. Furthermore, it forges a greater foundation of trust.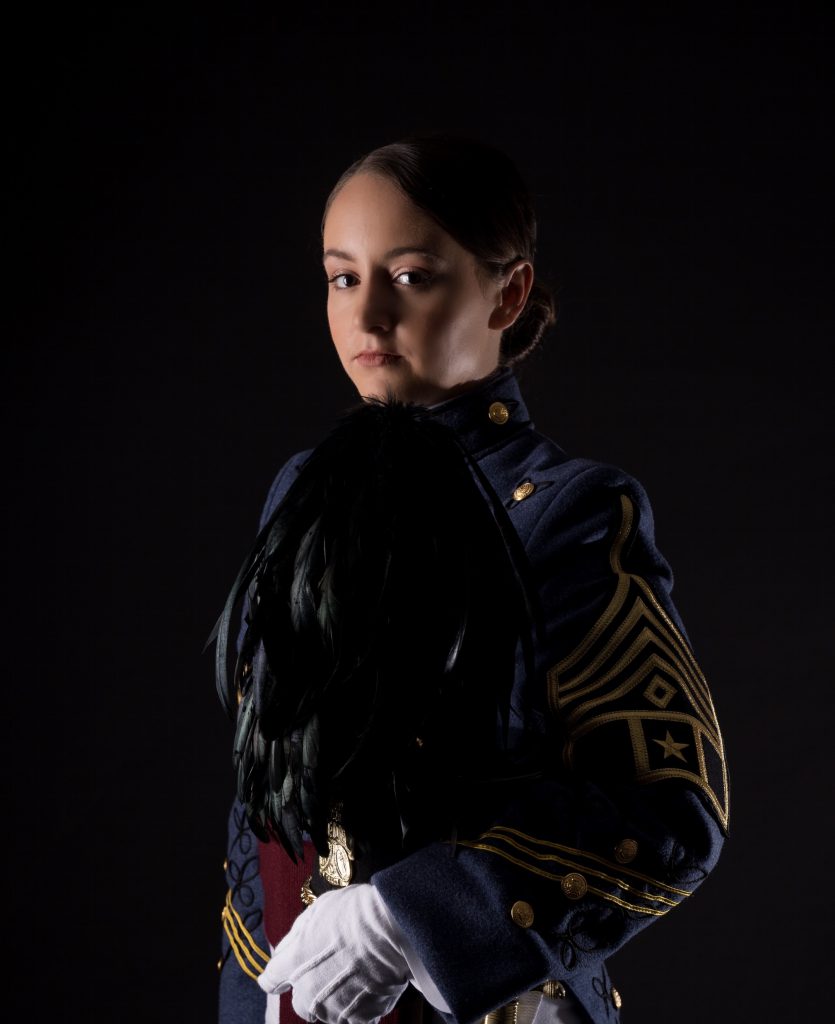 About The Citadel Class of 2022 Ring Stories
The Class of 2022 Ring Presentation Ceremony was held on Friday, Oct. 1. The stories presented here are the result of the leadership of Regimental Public Affairs officer, Major Samantha Walton, and Regimental Public Affairs Non Commissioned Officer, Cadet Olivia Hime. Both women will also receive their rings and will graduate in May.
Walton, who is from Macon, Georgia, attends The Citadel on an U.S. Army scholarship and will accept a commission to become an officer upon graduating. She is majoring in Political Science and holds the Charles Foster Scholarship.
Hime, who is from Holly Springs, North Carolina, is a junior and a member of The Citadel Honors Program. She is majoring in Biology, has repeatedly earned gold stars and President's List positions for academic excellence. Hime will graduate in May, a year early, and plans to attend medical school to become a physician.