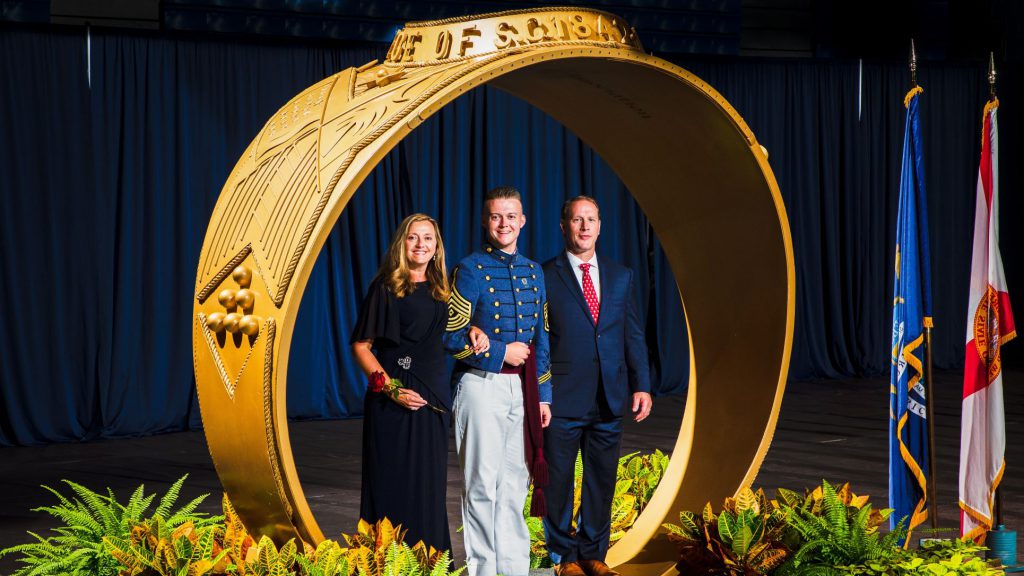 Mason Hand is a political science major from Greenville, South Carolina. He is a Dean's List and Gold Stars recipient and is in the Honors Program. Hand is an editor for the Gold Star Journal, Vice Chairman of the Hollings Society and member of the Political Honors Society. He serves as the Regimental Adjutant for the 2022-23 school year. Hand is also a legacy cadet whose father, Michael Hand, '90, served as First Battalion adjutant.
What makes the ring special to you?
It is an outward symbol of a unique and personal journey every cadet, past and present, has been through. The bonds and relationships formed throughout this experience bring people from different backgrounds together in ways no other institution can. Being able to join the Long Gray Line of alumni has become a great honor in my life. Growing up watching my father put the ring on every morning makes it that much more special to wear it. 
What do you hope your legacy will be when you graduate?
I want the Class of 2023 to be remembered for the unique challenges we faced, like the COVID shutdown our knob year, and how we came together to overcome certain circumstances. Our class has become an exceptional group of men and women, all of whom I'm proud to know. I would like my legacy to be one of fairness, trust and work ethic – those are the three qualities I have tried to live by my senior year.
How has The Citadel impacted your character?
During my four years here, my classmates and I have been put in positions that are not necessarily comfortable, but that have prepared us for real life experiences. Some of those situations have been challenging to navigate, but before The Citadel I chose to not ask for help when I needed it. After coming here, I realized I need to rely on others around me and their individual skills to complete the mission in a manner that produces the best outcome possible. The honor code that is practiced every day here reinforced my personal concept of honor, duty and respect more than I imagined it would.
Who has supported you and your journey while at The Citadel?
I would not have been nearly as successful during my time here without the support of my parents and close family. A significant driving force was knowing that even when I felt I was failing and unsure of my future, they were proud of the man I was becoming. I knew I had their unconditional support. During my junior and senior year, Col. Hutson has also been a major mentor in my life, personally and professionally, helping me navigate uncomfortable situations and providing me with valuable advice.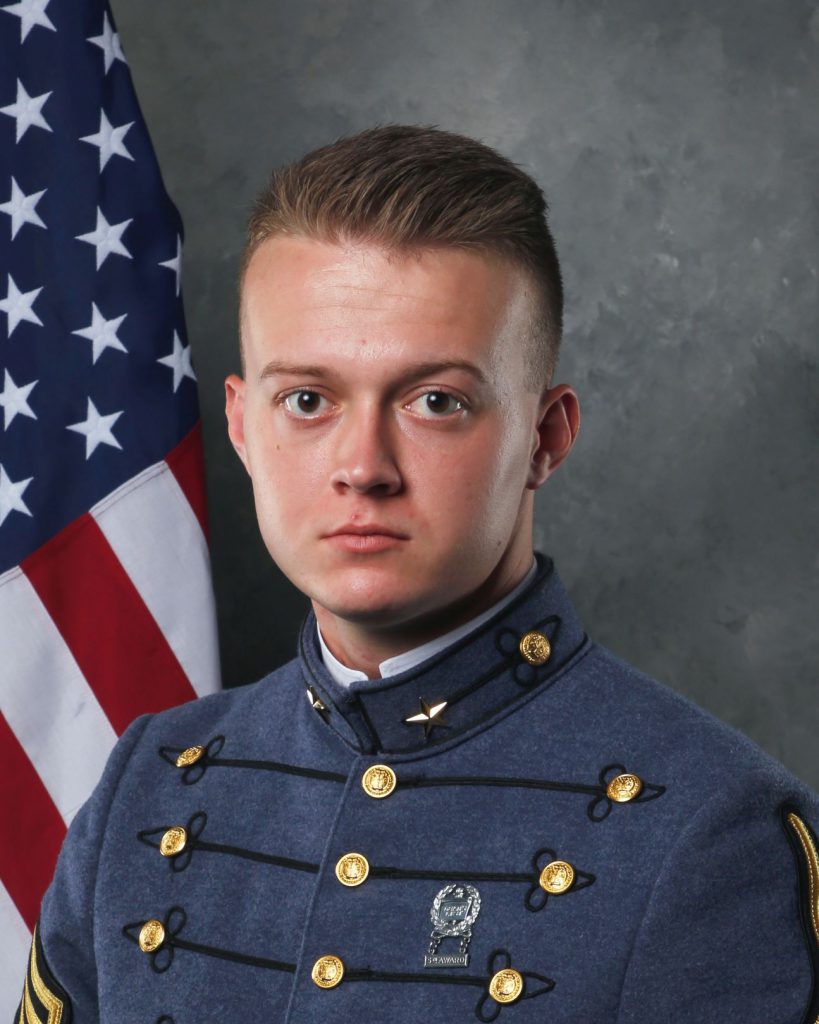 What is the most important aspect of leadership that you learned at The Citadel?
Leadership is not about being liked. To paraphrase Col. Hutson, "If you're going to lead soldiers into gunfire, they don't care if you're friendly. They want someone who will make the decisions, easy or hard, that will get them home alive."
Being able to overcome the hurdle of being a good leader and being liked simultaneously was challenging. I can only hope that when people look back at who I was, they find a classmate, leader and teammate who was respectable, honorable and fair.
About The Citadel Class of 2023's ring stories
Members of The Citadel Class of 2023 received their rings on Friday, Oct. 7. Before actually getting their rings, some seniors spoke about the event's significance with Cadet Eric Wilson, the Regimental Public Affairs Officer for the South Carolina Corps of Cadets. Wilson, who is from East Granby, Connecticut, is a Mechanical Engineering major. When he graduates, he will accept a commission to become an officer in the U.S. Air Force.