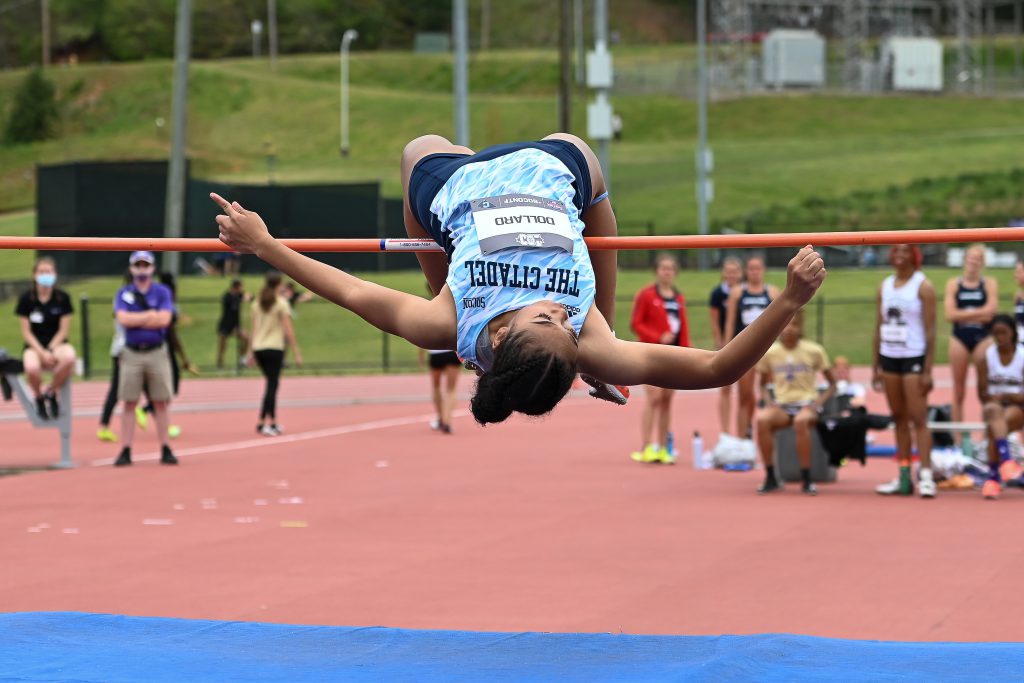 Meet Cadet Mya Monaye Dollard, Class of 2022
Cadet Mya Monaye Dollard is an athlete on the track and field team, a gold star-earning scholar, and a future nurse. She is from Lake City, South Carolina.
Q. What quote is engraved inside your ring?
A. The quote that is inside of my ring is "And Still I Rise" and #LLRG. They are significant to me because I have faced so many obstacles while being here at The Citadel, yet I have earned my ring.
The engraving #LLRG pays tribute to the late Mr. Ra'Shaud Graham, The Citadel Class of 2017 and a mentor to me and so many others. It means Long Live Ra'Shaud Graham. He was an inspiration and motivated me to keep pushing forward and to believe in myself and losing him was hard for us all.
The biggest obstacle I faced while being here is when my mother was diagnosed with advanced-stage cervical cancer in early July of 2020 which also was the peak of COVID-19. Her diagnosis was life-altering, not only to me but to my family. Seeing someone you love so sick and not being able to be there for them was heartbreaking. The first semester of 2020, my mother went through weeks of aggressive chemotherapy and radiation. I felt helpless, but thankful that my little sister was there with my mom. I wanted to make my mother proud, so I finished both semesters of my junior year with Gold Stars. In December of 2020, a few days before Christmas, she finally got to ring the bell for beating cancer, thus the engraving, "And Still I Rise."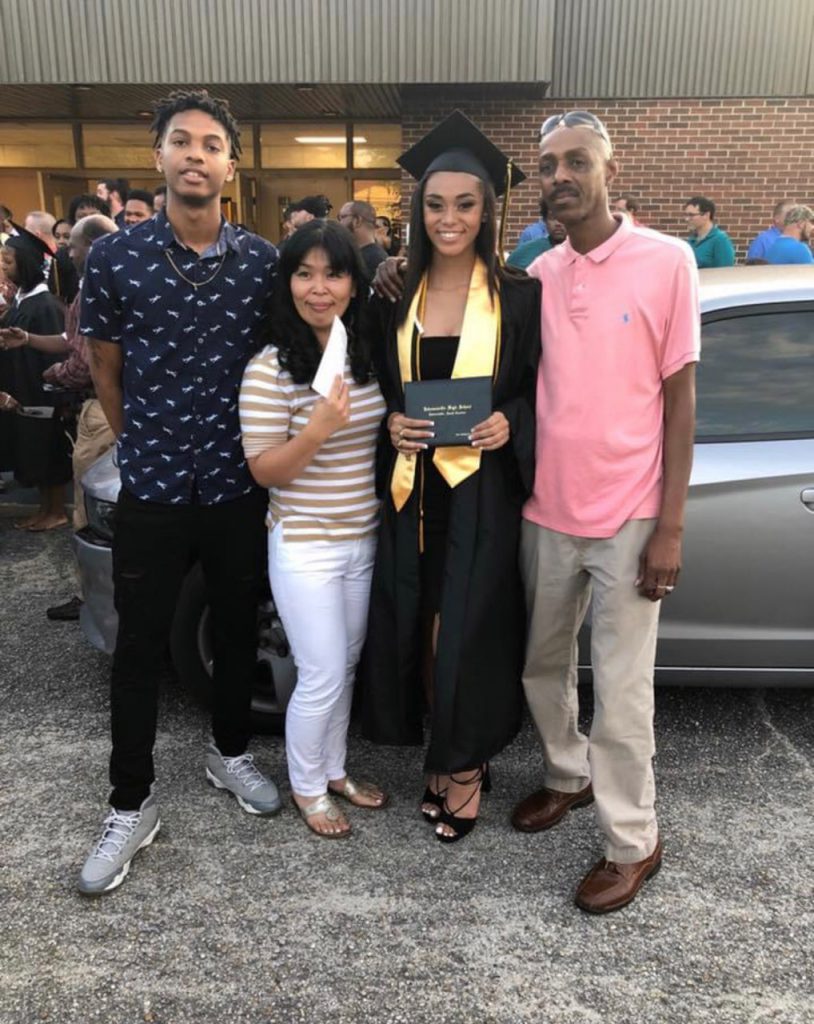 Q. What is the number one way this institution impacted your life?
A. This institution provided me with everlasting life lessons and friendships.
Q. What are three things the Citadel taught you that you wouldn't have learned at another college?
A. Honor, Duty, and Respect are now significantly instilled within me. I believe that many other schools do not take the time to emphasize the importance of these characteristics as a human being. But, here at the Citadel, we do!
Q. What will you think while looking at your Citadel band of gold on your finger?
A. My ring will remind me about my own perseverance. It will remind me of all the days that I did not think I could go on, yet I pushed through with the best version of myself. I believe that this institution has helped me grow as an individual while having the great support of my mentors, teammates and peers.
Q. Why do you think it is important for people to understand the symbolism and weight of The Citadel ring?
A. The Citadel Ring conveys the message of overcoming adversity while being a principled leader in all aspects of life. The Citadel breaks you down to mold you into the best version of yourself, setting you up for success in life.
Q. "We wear the ring" is a repeated phrase amongst Alumni. What does it mean to you to wear the ring?
A. It means unity and strength! I do believe that it takes grit and fortitude to be here at The Citadel. I am honored to be part of a group that took a oath committing to take the road less traveled. I am a proud Citadel woman!