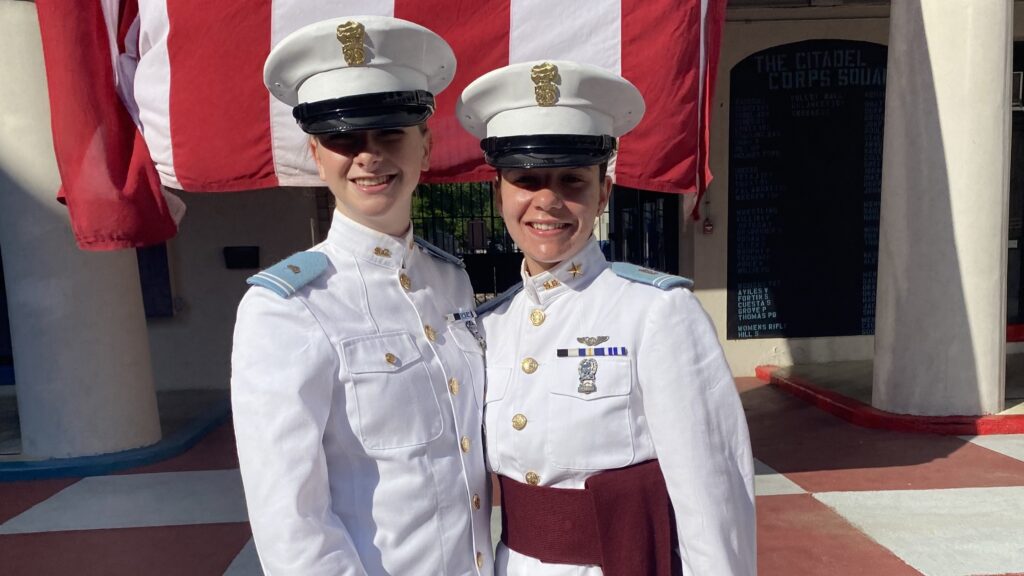 Cadet Gianna Rabassi is an Intelligence and Security Studies major with a minor in Business from Jacksonville, North Carolina. She serves as Papa Company commander and expects to accept an Air Force commission in May 2024, when she will begin training to become an Air Force Missileer. Rabassi is a Gold Stars, Dean's List and Presidents' List recipient.
What makes the ring special to you?
The ring is special to me because of the people who helped me earn it. From Matriculation Day to now, I have had incredible people to my left and right who pushed me to achieve goals I could have never envisioned myself. The limitations I placed on myself were removed because of mentors, friends and family who told me I was shooting too low.
The classmates who I entered The Citadel with are now lifelong friends. Just this past weekend, I was able to watch my best friend – and roommate from my sophomore and junior years — get engaged to the love of her life. We have been through good and bad times as cadets and now I get to support her as she enters a new phase of life.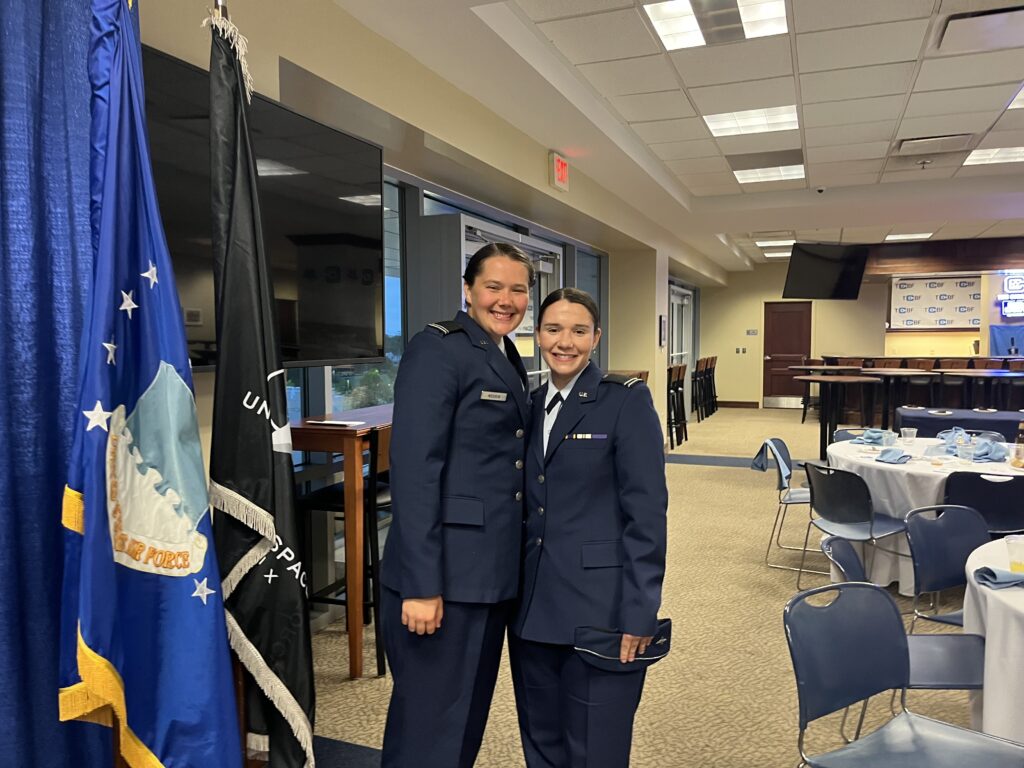 What traits from The Citadel will you take into your career?
One of the traits I will carry over into my career is humility. No matter what achievements or goals I meet, I will remain humble. This is important to me because I do not want to get complacent or think that I am better than anyone around me. Humility keeps me grounded and focused on constantly improving myself.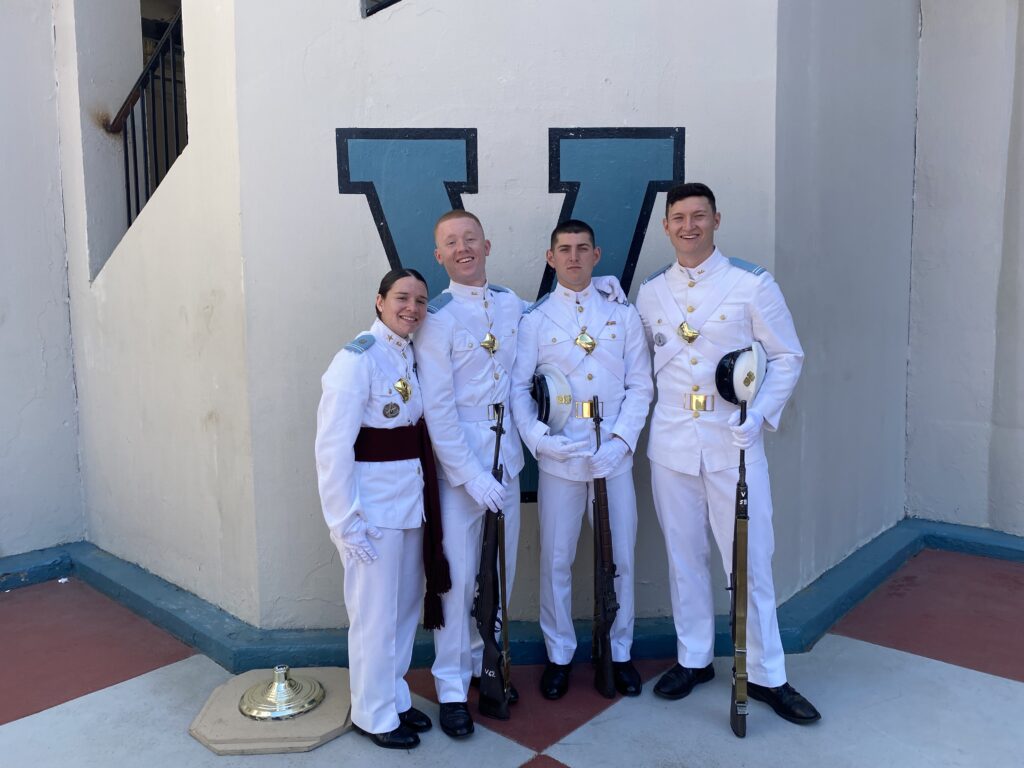 Who has been your biggest leader while you have been at The Citadel?
My biggest inspiration at The Citadel has been Chief Victor Pena, Victor Company TAC Officer. During my sophomore year, he told me that my goals were not big enough. He encouraged me to apply to be a Cadre sergeant after I told him that I did not think I was capable or qualified. He believed in me and encouraged me to step outside of my comfort zone. Due to his belief in me, I was able to earn the title of 5th Battalion Cadre Sergeant of the Year. Furthermore, my junior year, he believed in my ability to step up as a 1st sergeant halfway through the year. Without his support and faith in me, I would have remained stagnant in leadership roles that did not challenge or pressure me to form the best version of myself.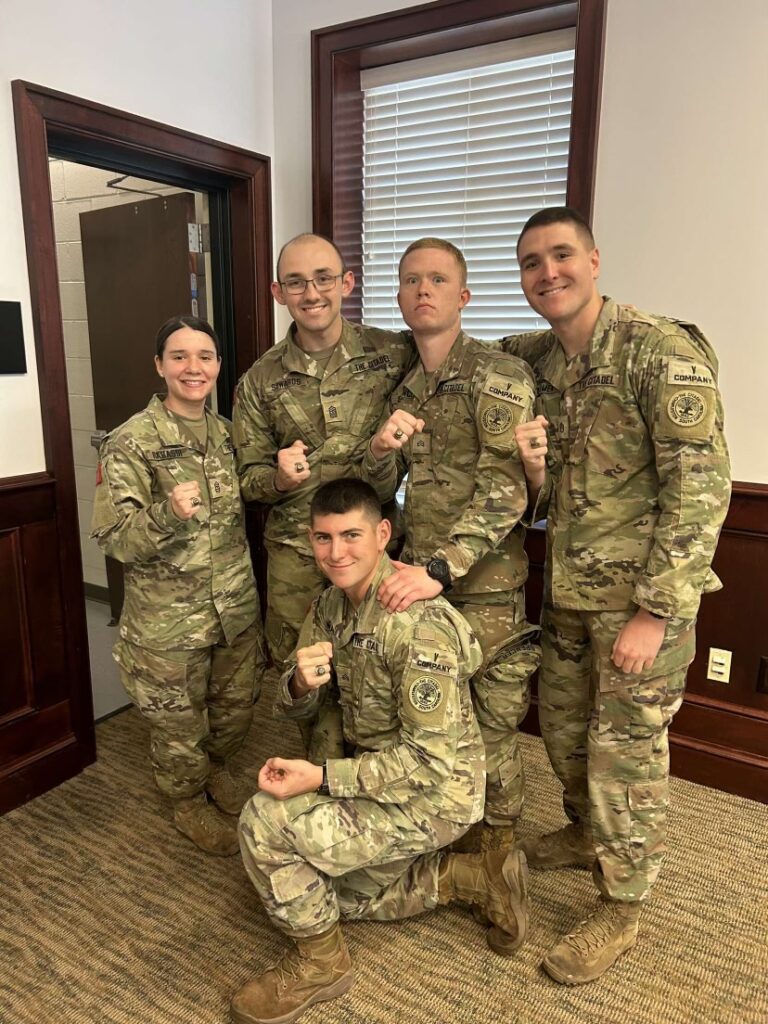 What was one unique moment in your Citadel career that you will never forget?
One unique moment I will never forget is getting the opportunity to have dinner with the Alumni Ring Chair Board Members. I went into the dinner nervous and hesitant, but I left with a huge smile and a new perspective on what alumni have to offer. Although there were many differences in our cadet careers, we shared a common bond through The Citadel lifestyle. There was a level of familiarity with people I had never met. Specifically, one of the alumni looked at me and said, "Class of 1971 or 2024, I do not see a difference." That simple statement meant so much to me. Even with vast differences in training and education, there is a level of respect that transcends generations due to the challenge of earning the right to wear The Citadel ring.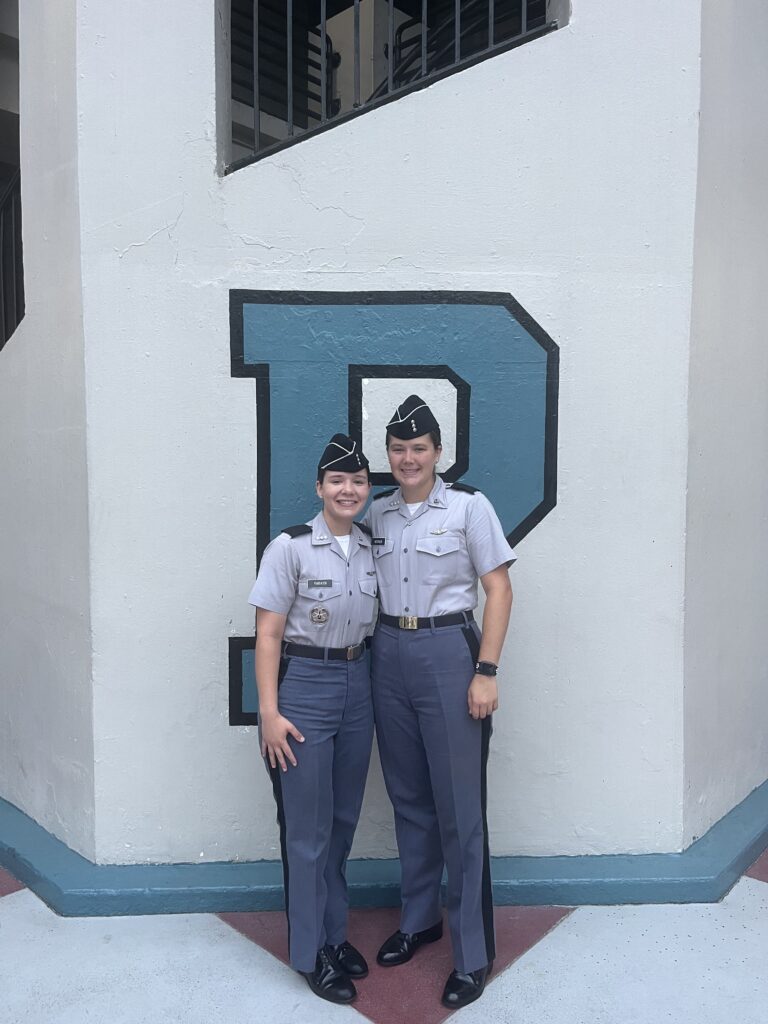 About The Citadel Class of 2024's ring stories
Members of The Citadel Class of 2024 will receive their rings on Friday, Sept. 29. Before getting their rings, some seniors spoke about the event's significance with Cadet Vivienne Johnson, the Regimental Public Affairs Officer for the South Carolina Corps of Cadets. Johnson, who is from Helena, Montana, is a Biology major and Education minor. When she graduates, she will be pursuing a career with the federal government in Virginia.