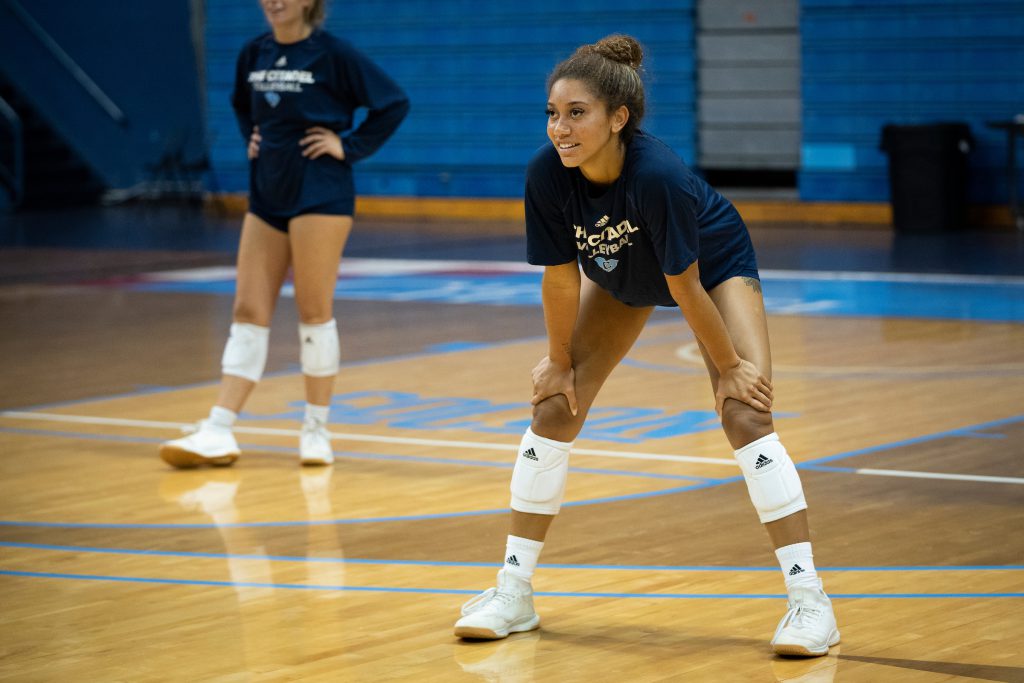 Meet Cadet Mellanie King, Southlake, Texas, '21
Who or what inspired you to attend The Citadel?
Originally, volleyball called me to The Citadel, but it is not what kept me here. For starters, there was no way I was going to another college with that haircut! But in all seriousness, I loved that I was doing something different and knew that when I looked back on my college experience, I knew I made the right decision. This institution challenged me and inspired me to be better every day.  Not only that, but the friends I made here, will continue to be a part of my life even after graduation, and for that I am forever grateful to this school for bringing us together.
What was the most difficult obstacle you conquered that made you feel you earned the honor of wearing the ring?
Cutting my hair. I know it sounds superficial, but my hair used to be a part of my identity, and I think that is the case for a lot of girls. But I understood the purpose of it. The school breaks you down to build you back up again, principled, disciplined, and stronger than ever. (Note: The grooming policy changed in 2018, matching the standards of America's Armed Forces. Freshmen women are no longer required to cut their hair.)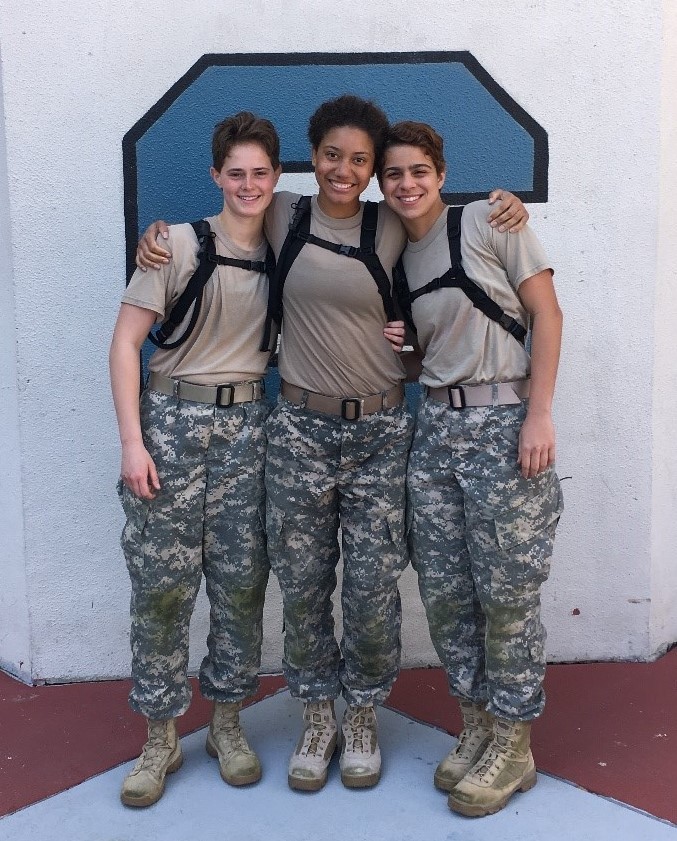 In what ways has this institution impacted your life?
This institution impacted me most in my faith and perseverance. There were many times I thought, "I can't do this anymore," and sure enough there was always something that kept me going. Whether it was my friends, Jesus, my coaches, or simply my will to be there that grew stronger and stronger each and every day that I got through. When I speak about my testimony, a lot of the hardships I faced here are what I speak about.
"We wear the ring" is a repeated phrase amongst Alumni. What does it mean?
I vividly remember coming for my pre-knob visit and immediately thinking I could never survive at this school.
Personally, wearing that ring is a statement to overcoming my self-doubt and distrust in my own head. So, I think it means you worked hard for everything you accomplished here and deserve everything it has to offer. I also think it signifies unity and a sense of comfort knowing that there will always be people that have your back because of the shared experiences.
What is inscribed on the inside of your ring and what is the significance?
Romans 8:18. This verse says, "I consider that our present sufferings are not worth comparing with the glory that will be revealed to us." This is significant because knob year was TOUGH. As I look back, I realize that the suffering that I was enduring, was nothing compared to what is to come from those very sufferings. Not only have I already benefited from those experiences with improvements to the way I view things and approach situations, but I am stronger. I now will be able to wear the ring and that is just another reason to give glory to God for the doors it will open.
What is a song that describes your emotions leading up to Ring Day/Parent's Weekend and why that song selection?
As cheesy as it sounds, We Are The Champions, by Queen, definitely comes to mind. It makes me think of victory and success, which is exactly what I will be feeling as soon as I am able to say I wear the ring. I will feel like a champion!
When you finally look down at the band on your finger, what memories will come to mind?
When I look at my ring, I do not expect to just remember the good, but also the bad. I will remember my company mates, and that awesome feeling after Parents Weekend and Recognition Day, as we all knew that we were becoming stronger in bond.
I will remember the large meetings and the constant struggle with trying to stay awake in classes and during addresses. I will remember the glorious volleyball wins over Furman, Chattanooga, Mercer, and others at home when cadets were cheering us on, but I will also remember the stigma that came with being an athlete here. I can't forget President Rosa cancelling Presidents address my knob year.
There are too many memories with my friends to reflect upon at once, but those will come up most often. I look forward to the days we can look back and laugh together.
King is captain of the Volleyball Corps this year. She is a Criminal Justice Major, and plans to pursue a Master's Degree in Psychology after graduation and playing volleyball as long as she is able.
Note: This is one in a series stories intended to show the different journeys members of The Citadel Class of 2021 have undertaken to earn their bands of gold. The Regimental Public Affairs team, Cadet Ruby Bolden, public affairs officer, and Cadet Samantha Walton, public affairs NCO sent a list of questions to participating cadets. These are the resulting stories.