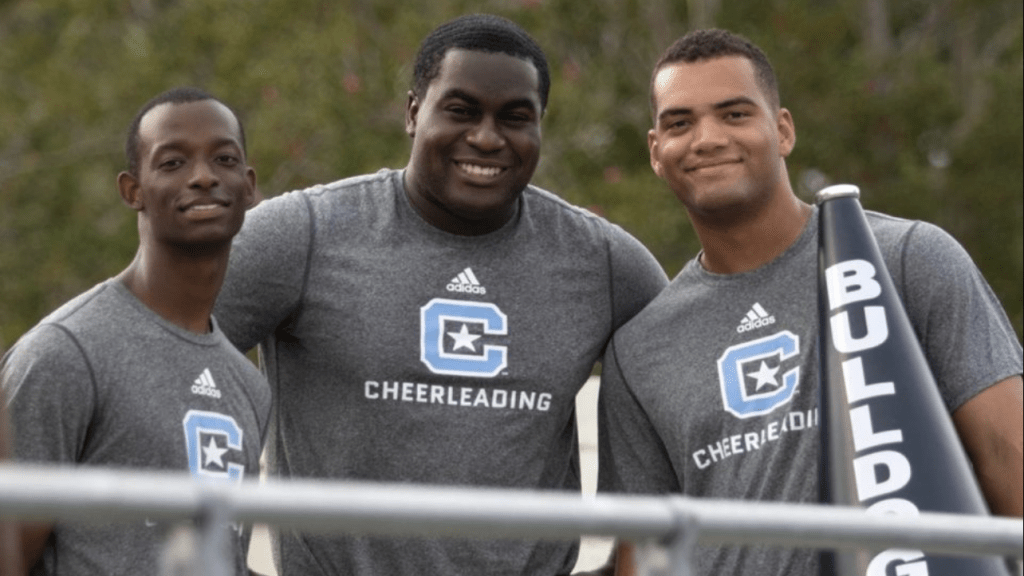 Jeremy Anyim is a cadet-athlete who is majoring in Finance. He was born in Jamaica and moved around the U.S. from New Jersey, Pennsylvania, Wisconsin and lastly South Carolina. He is involved in many clubs on campus like the Philanthropic Council, Gospel Choir, Cadet Activities Council and the African American Society. Anyim serves as 1st Battalion's Activities Officer.
What makes the ring special to you?
The ring is the culmination of the growth and struggle over the past three years. I used to be a quitter before coming to The Citadel. When things got tough, I would take the easy route, but getting this ring means I have changed for the better. Getting this ring signifies I can do anything I put my mind to and I am not limited by my skin color.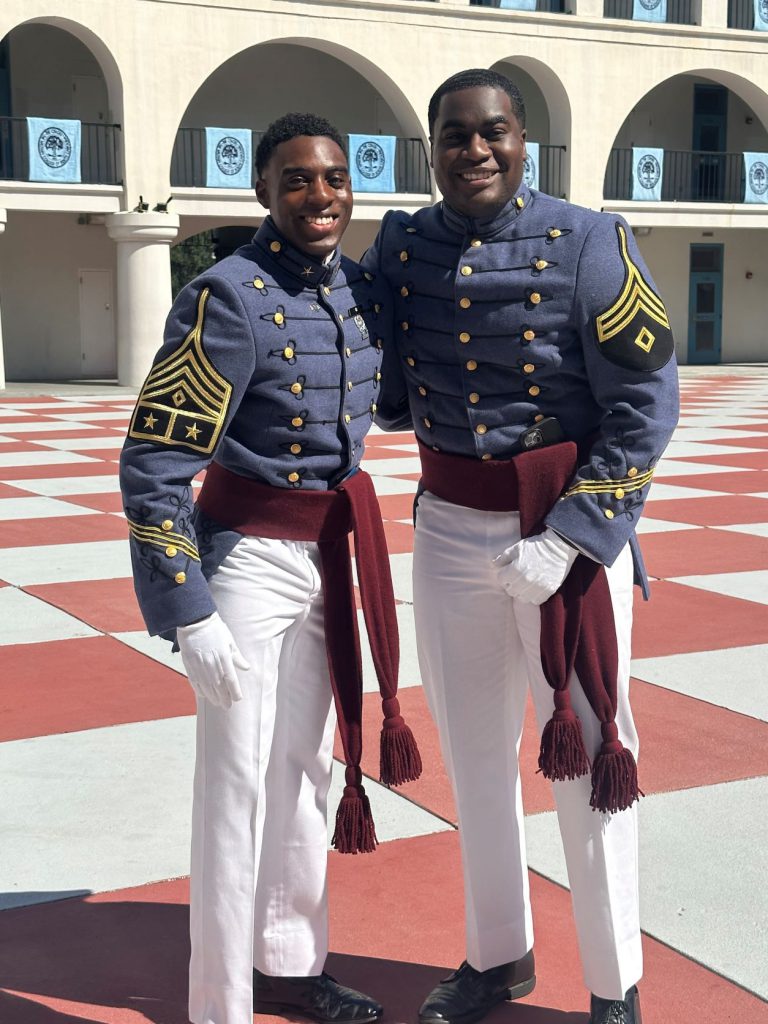 What do you hope your legacy will be when you graduate?
For my legacy, I want my mentees to carry forward the attitude my roommate and I have instilled in them: to persevere through any adversity they come across. They should be kind to their own mentees and create a cycle of kindness. Lastly, I want to be remembered for my kindness and for being a bright light in someone's day.
How has The Citadel impacted your character?
There was a time when I thought I should get a tattoo saying "Resilient" because of how this school has changed me. No matter what struggles I faced or what adversity came my way, The Citadel has taught me how to put one foot in front of the other and carry on. A common phrase on campus cadets say is "Embrace the suck" and this is something I have certainly felt on some of those tougher days.
Who has supported you and your journey while at The Citadel?
My parents have always been in my corner since I was born. My dad told me I would go to The Citadel when I was in the 10th grade. I ended up coming here after one year at College of Charleston. My dad knew The Citadel would be the perfect place for me to shine. He always knew I had it in me to succeed at anything I tried. My mom was the warm and compassionate hand on my shoulder that helped me make it through my doubts. They both provided different perspectives that worked hand-in-hand with each other. Maj. Lisa Weber has also been a big supporter for me and given a lot of encouragement when I was struggling. She was like an "on-campus mom" who let me complain and understood the struggles cadets go through. Maj. Weber taught me one exercise where I would write a letter to my future self about my goals and dreams. She delivered it to me later on and I found that I met every goal that I wrote down: lose weight, get good grades and make it through the first semester.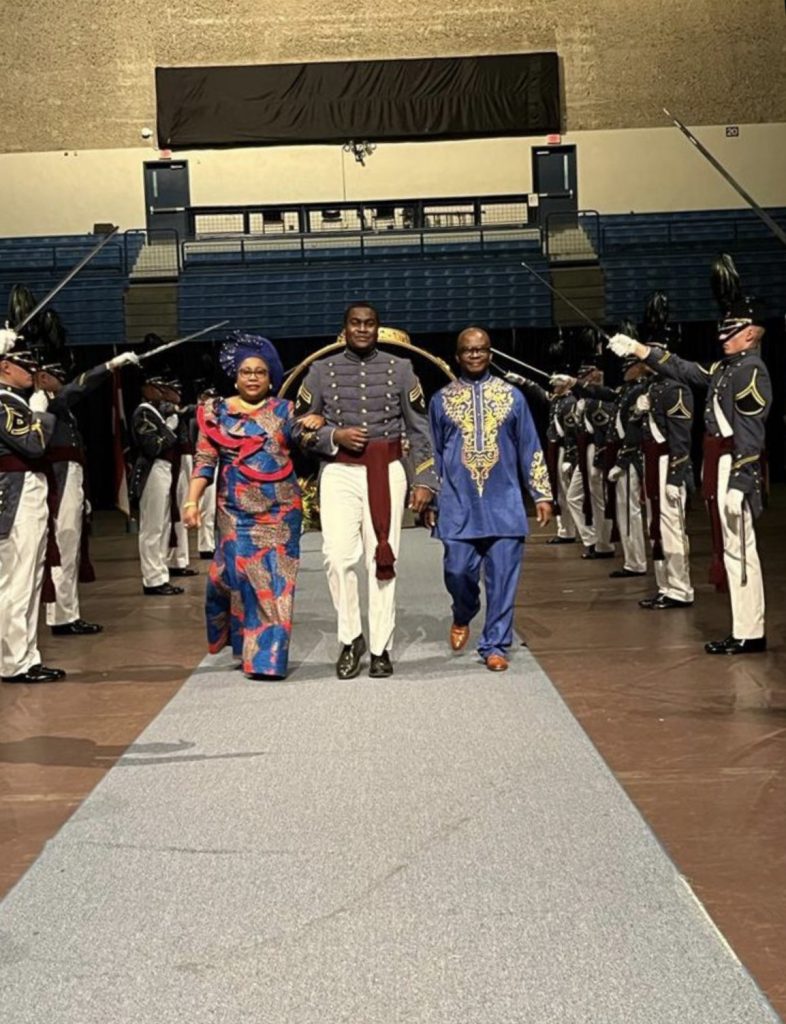 What has been your favorite experience over your four years here?
There are those little moments between the serious moments where cadets embrace their true selves. Those are the golden moments that make me smile and help get me through each day. On the hardest days, when one person decides to embrace the suck, it makes other people realize we are in this together.
When Sgt. Maj. Yagle makes one small joke and the entire Corps loses their minds – that never fails to make me smile. There are many relatable moments where someone helps to make a miserable moment into a funny situation.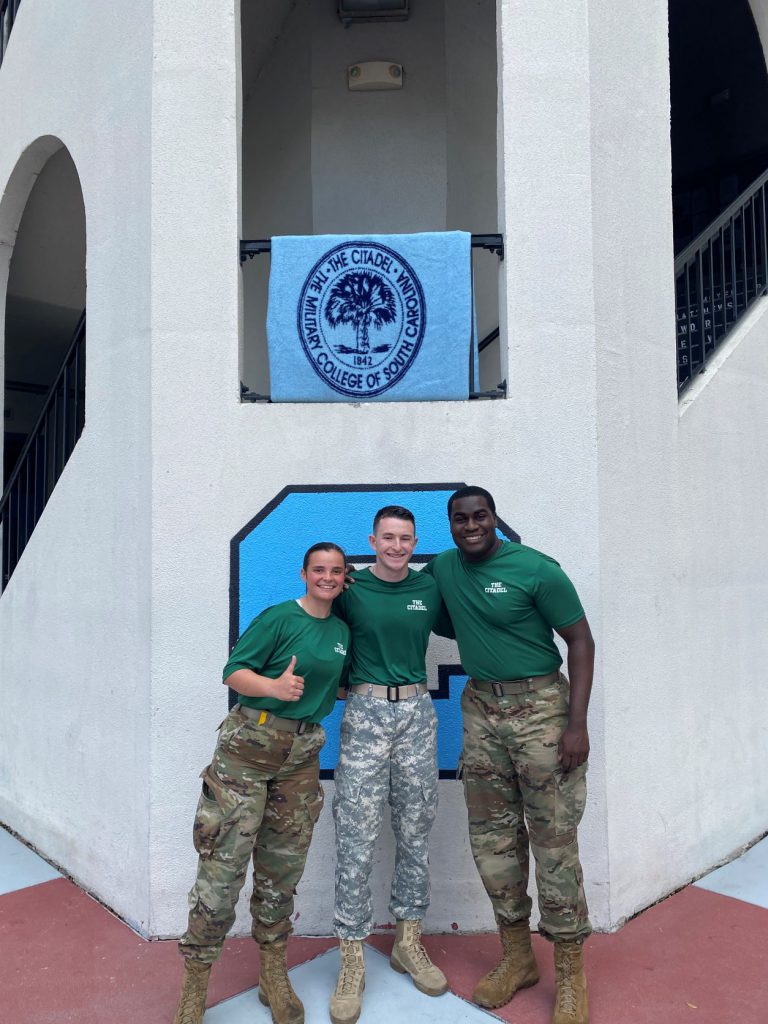 About The Citadel Class of 2023's ring stories
Members of The Citadel Class of 2023 received their rings on Friday, Oct. 7. Before actually getting their rings, some seniors spoke about the event's significance with Cadet Eric Wilson, the Regimental Public Affairs Officer for the South Carolina Corps of Cadets. Wilson, who is from East Granby, Connecticut, is a Mechanical Engineering major. When he graduates, he will accept a commission to become an officer in the U.S. Air Force.