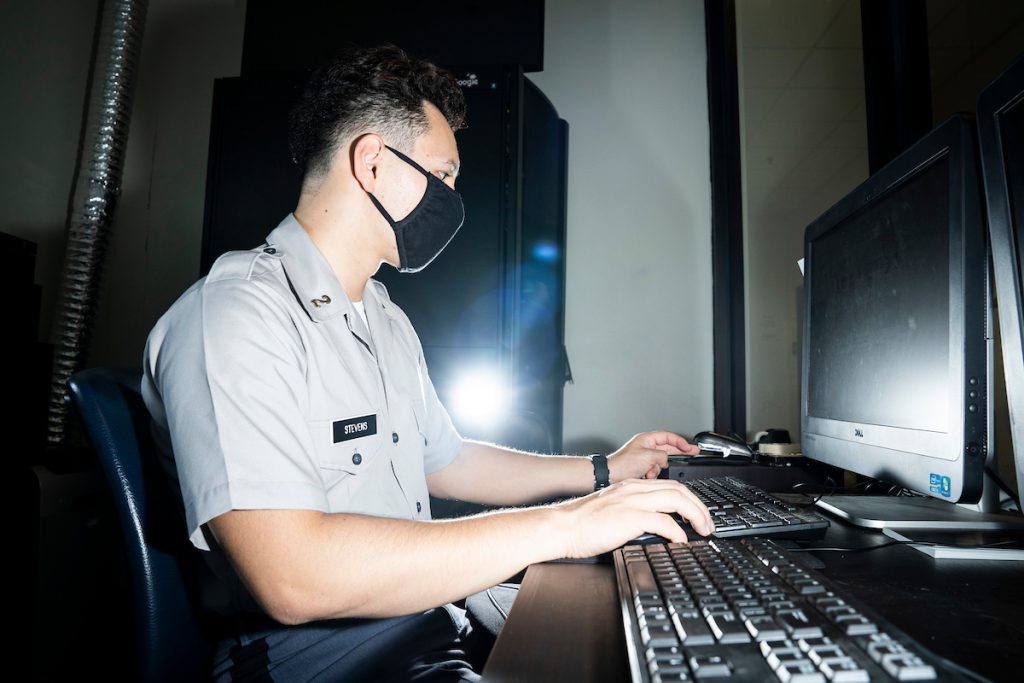 Meet Trey Stevens, Class of 2022
Cadet Trey Stevens is a quadruple major: Computer Science, Cyber Operations; Intelligence and Security Studies, and Criminal Justice. Stevens is studying as part of the first group of cadets with The Citadel Department of Defense Cyber Institute. Additionally, the Blythewood, South Carolina native was also recently awarded an Armed Forces Communications and Electronics Association (AFCEA) Cyber Security Scholarship. AFCEA is a professional association for those engaged in defense, security and all related technology disciplines.
This award is proven testimony of how valuable The Citadel's cybersecurity curriculum really is as it prepares a cadet to be equipped with the high in-demand cyber skillset and experiences generated from our South Carolina Corps of Cadets military leadership laboratory. I would like to thank all of my family, friends, classmates, professors, and mentors who have guided me on my path here at The Citadel as I conclude my senior year.

Cadet Trey Stevens, The Citadel Class of 2022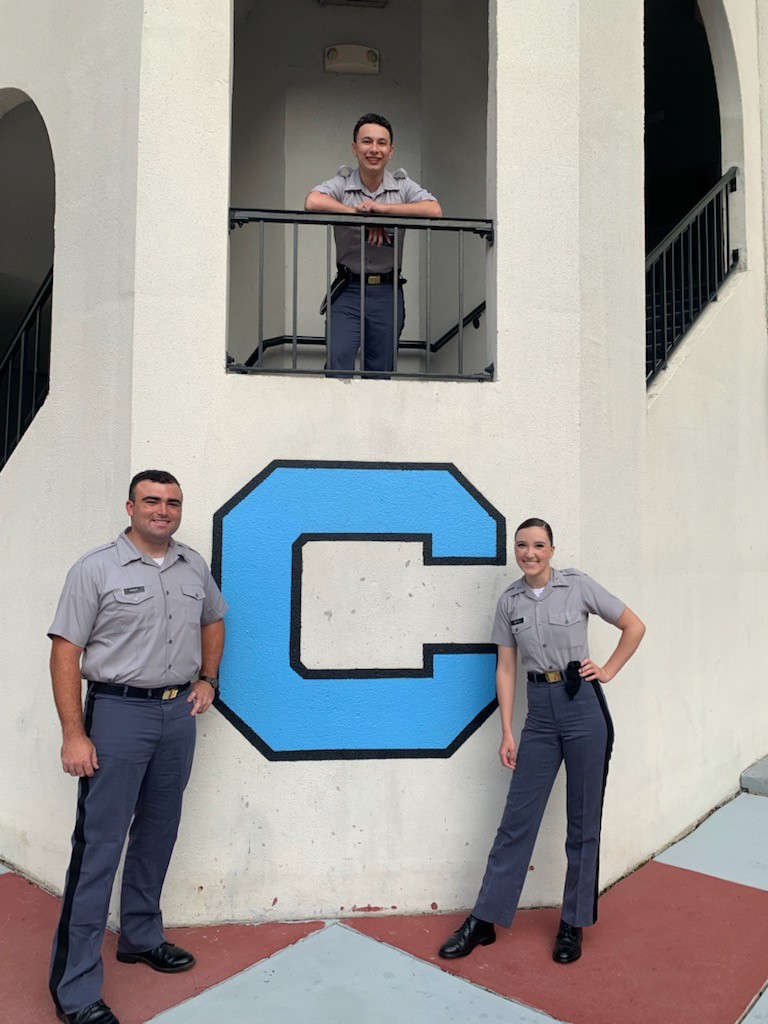 Q. What quote is engraved inside your ring?

A. The phrase I put in on the inside my ring reads, "Time never forgets. Now go make your mark." This serves as a constant reminder that time doesn't stop for anyone. It does not matter if you are the most powerful person in the world or if you believe yourself to not be significant. Time will never forget what you did or didn't do, so it is up to you as to what you choose to do.
Q. How did you envision the day you'd receive your Citadel band of gold?
A. I personally did not envision this moment ever before. I didn't know much about The Citadel before coming here. As someone who has experienced being homeless for a bit it was a miracle I was able to pull off going to any college. After being here for a few years I've been so busy trying to do as much as I can that it doesn't feel real. I'm waiting for the moment when I wake up from this crazy dream!
Q. What are three things The Citadel taught you that you couldn't have learned anywhere else?
A. The top thing The Citadel teaches us is to take care of ourselves, from fitness to emotional well being. You cannot be there for others if you are not able to operate yourself. Next I'd say that communication is essential to everything and anything you do, especially during your times of need. And finally, always be aware of your surroundings and those who occupy it. The people around you have lives of their own and you have no idea whether they need help or can be a friend unless you talk to them.
Q. Who inspired you to being your journey here at The Citadel?
A. Mr. William Epps, Citadel Class of 2016, my cross country and track coach at Blythewood High encouraged me to put in an application to The Citadel because he thought it would be a great thing for me. Turns out he was right. After I was admitted, Mr. Tony Dillion, the father of my successor as the captain of our high school cybersecurity team, contacted Dr. Jennifer Albert at The Citadel STEM Center of Excellence about me. Dr. Albert allowed me to stay with her during the summer to work in the STEM Center while I adjusted to the area. Ms. Christine Vargas in the Financial Aid office was very understanding and cooperative with me visiting many days in a row and sometimes multiple times during a day until I secured funds to matriculate. Dr. Shankar Banik, the founder of our program, and many other professors have provided persistent support. Without out these wonderful people I'm not sure how I would have turned out.
Q. What is your next step after you leave The Citadel?
A. After my time here at The Citadel I will be working with the Department of Defense within the cyber domain for at least two years. After this I will more than likely stick with my agency while I pursue higher education and hopefully return back to The Citadel some day to teach. While I will not be a cadet anymore I don't plan on ever leaving The Citadel completely.
About The Citadel Class of 2022 Ring Stories
The Class of 2022 Ring Presentation Ceremony is Friday, Oct. 1. The stories presented here are the result of the leadership of Regimental Public Affairs officer, Major Samantha Walton, and Regimental Public Affairs Non Commissioned Officer, Cadet Olivia Hime. Both women will also receive their rings and will graduate in May.
Walton, who is from Macon, Georgia, attends The Citadel on an U.S. Army scholarship and will accept a commission to become an officer upon graduating. She is majoring in Political Science.
Hime, who is from Holly Springs, North Carolina, is a junior and a member of The Citadel Honors Program. She is majoring in Biology, has repeatedly earned gold stars and President's List positions for academic excellence. Hime will graduate in May, a year early, and plans to attend medical school to become a physician.