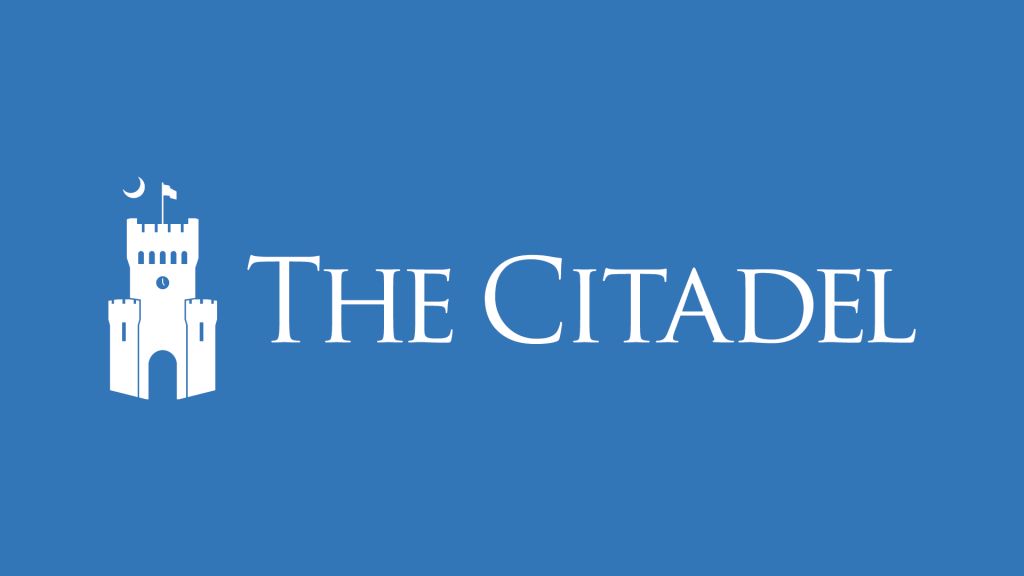 Michael Barth, associate professor of finance in The Citadel's Tommy and Victoria Baker School of Business, served in the Army and Army Reserve from 1973-1987. Barth discusses his most defining moment during service as well as how the leadership skills he gained in the Army have applied to teaching and training principled leaders at The Citadel.
Branch: I was in the Army from 1973-1982 and the Army Reserve from 1982-1987
Rank: Sergeant First Class (E-7)
Current role at The Citadel: Associate professor of finance in the Baker School of Business
How many years have you been at The Citadel? This is my 11th year. I came to The Citadel in 2007 from Georgia Southern University.
Why did you join the military? Like many little boys growing up in the 1950s, I started playing "Army" as soon as I could march, so I always wanted to be a soldier. I grew up poor, and the military was a path to success and had more appeal to me than working in a factory. So, as soon as I turned 17, I told my mother that I needed her to sign the papers so I could enlist. To her credit, she said she would sign the papers as soon as I proved I could finish what I started by graduating high school, which I did in March 1973. The very next day I was in the Army. I stayed in the Army because it was a challenge, but it was also an adventure. I got to do a lot of fun stuff that people in civilian world have to pay big bucks to do, like wilderness camping, exotic travel and sky-diving, and I always felt like it really mattered whether I showed up for work every day.
What was the most defining moment during your service? I served in Special Forces during my last three years in the Army and during most of my time in the Army Reserve. At the time, Special Forces billed itself as the top 10 percent of the Army, but I was definitely in the bottom 5 percent of Special Forces (that is not false modesty, it is just the truth). However, I really liked and respected the people that I worked with, and I found that working with the best meant that you had a responsibility to become the best that you could be. If being in the bottom 5 percent was your best, no problem, somebody had to be at the bottom, but if you could bring that up a bit so that you were in the bottom 10 percent or in the bottom 20 percent, then you owed it to your teammates to make that happen. So, being the weakest link in a very strong chain put a lot of responsibility on me to improve. That realization was my defining moment. I like to think I was a lot better at the end of my Special Forces career than I was at the beginning, but it never really ends. There is no such thing as resting on your laurels, and the only easy day was yesterday.
What does being a veteran mean you? Being a veteran means service. While most of my military time was very, very mundane and boring (I served in between the wars), someone had to do it and I was one of those someones who put on a uniform every day and did what needed to be done. Low pay and long hours, but in the end, my military service was its own reward.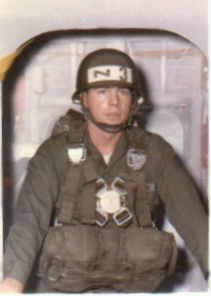 Why did you choose to work at The Citadel? I was looking for a change, and I came across a job posting for The Citadel. After I did a little research and read the college's mission statement, I was hooked. I wanted my working life to have meaning, and helping to train principled leaders sounded like a pretty good way to make a living, and it still does today.
What leadership qualities did you learn in the military that have helped guide you through your career/life? My first week in the Army, I was yanked out of my basic training company for a week of leadership training, then reinserted as an acting corporal into a different training company and put in charge of a squad of basic trainees. I learned some basic leadership fundamentals that first week, such as, "The leader is responsible for all that his subordinates do or fail to do," "Either lead, follow or get out of the way" and "Leaders take charge and lead." Since it was hammered into me pretty hard that first week and then hammered home with two more months of practical application, I learned to take personal responsibility to get things done through inspiring the folks around me. I learned that real leadership is not telling people what to do, but is instead finding out what they need you to do in order to make them more successful. I have had a variety of jobs and careers since then, but the leadership skills that I picked up during my first couple of months in the Army have been applicable to every job I have held since. The military is a great source of leadership and management training, but you have to work at it to keep your skills up.