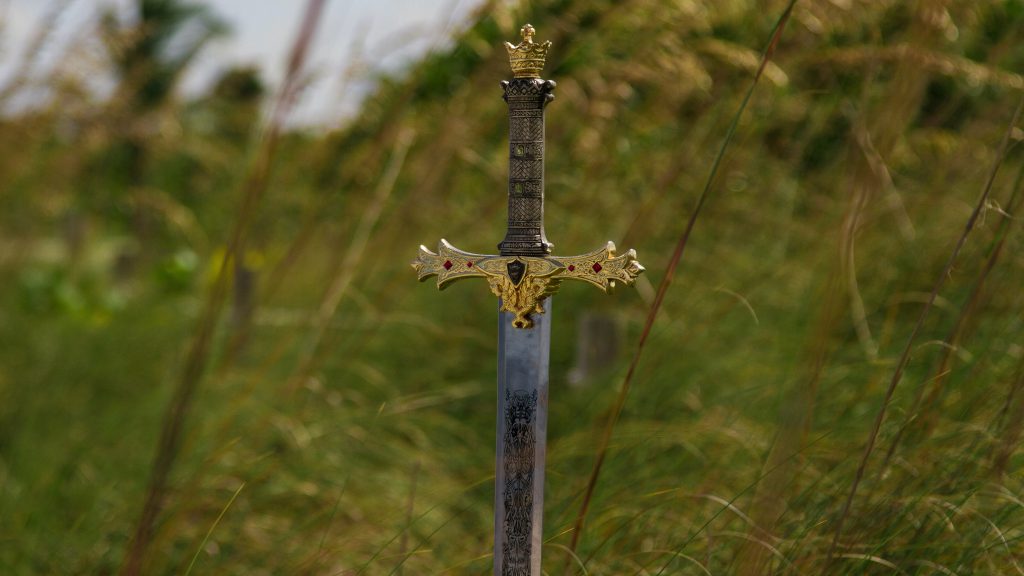 If he weren't such a medievalist, it would be tempting to call him a Renaissance man
Citadel English professor, Michael Livingston, Ph.D., covers a wide range of academic ground outside of medieval literature.
He is an award-winning historical fantasy writer who recently released his newest novel "Seaborn," an Audible-exclusive.
He made national headlines discussing the final season of Game of Thrones.
He is a historian who published a wide-spread article claiming to have discovered the lost site of the Battle of Brunanburh.
He is a conflict analyst who regularly stars in "Contact," a television show about the search for extraterrestrials on the Discovery and Science Channels.
Livingston's medieval and military interests came together in another recent project of his — a book that he edited called "Medieval Warfare: A Reader." It examines how people in the Middle Ages experienced armed conflict; the book is a collection of more than 130 primary sources that provide the voices of veterans and victims.
"Medieval Warfare" earned Livingston — along with Kelly DeVries, Ph.D. — their second Distinguished Book Award from the Society for Military History.
Both Livingston and DeVries also earned a Distinguished Book Award from the Society in 2017 for "The Battle of Crécy: A Casebook." According to Livingston, they join only a handful of scholars to ever receive the award twice.
Institutionally, The Citadel's faculty holds three of the organization's Distinguished Book Awards; History professor David Preston, Ph.D., earned one in 2016 for "Braddock's Defeat: The Battle of Monongahela and the Road to Revolution."
The Society says that Distinguished Book Awards recognize the best book-length publications in English on military history copyrighted in the previous three calendar years.
As a medievalist, he is always looking to the past; but as an academic and an author, Livingston is always full-steam ahead.
Though the pandemic may affect some publication timelines, he hopes to release four books in 2021; two are historical texts, one is a Middle-English military poem and the last is "Iceborn," the second in the Seaborn series.
Livingston is often interviewed on medieval matters due to his regular column on tor.com, a science fiction and fantasy website. He is also an award-winning writer who has published, among others, a trilogy of historical fantasy novels and multiple nonfiction books.