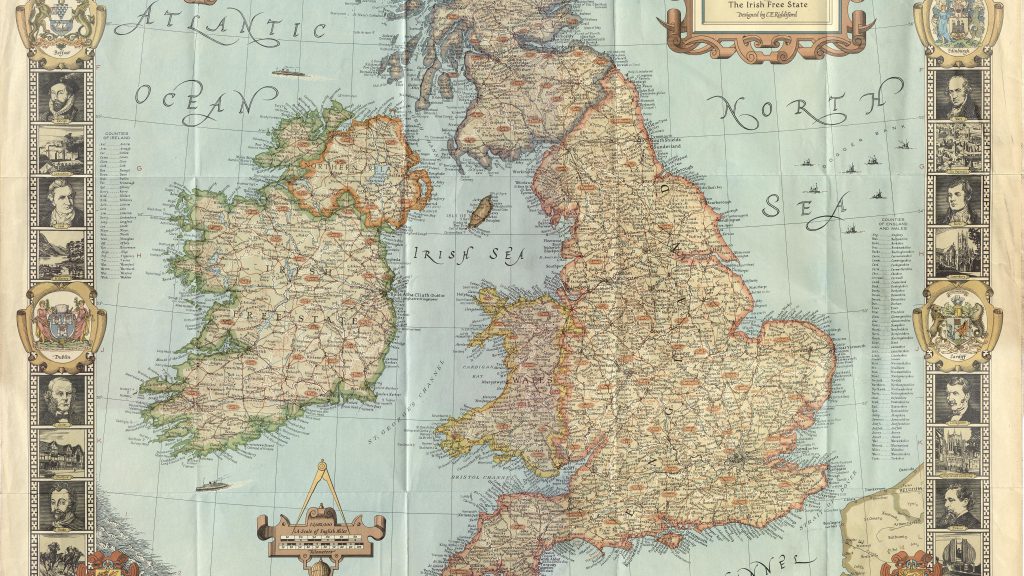 Note: Michael Livingston, Ph.D., is a professor at The Citadel, specializing in English, history, medieval studies and more. In October, Livingston published an article titled, "Has the Battle of Brunanburh been discovered?" He is also an award-winning writer who has published a trilogy of historical fantasy novels and multiple nonfiction books.
For centuries it was known as "the Great Battle." It was the event that brought England into existence. For centuries the location of Brunanburh was lost. "Now the search for Brunanburh is over," according to the author Bernard Cornwell.
Wirral Archaeology is responding to the growing interest and requests for a public statement on its project called "The search for the Battle of Brunanburh."
The site of the battle has been lost for hundreds of years. There are several claims for the location of the battle site in various parts of England and in Scotland.
Wirral Archaeology has been carrying out planned search activities over several years to investigate the strong, widespread theory that the Battle of Brunanburh, fought in 937AD, may have taken place somewhere in Wirral.
These investigations have included researching medieval manuscripts, later records and publications; and carrying out landscape surveys using techniques such as LiDAR, geophysics, metal detecting, and targeted small excavations.
A considerable amount of information has been collected, and a very considerable collection of relevant artefacts – which may be indicative of an early medieval battle having taken place has been recovered and is being catalogued and examined.
Recently, Wirral Archaeology held a day long "mini-conference" attended by a group of very eminent international medieval historians and archaeologists, including Professor Michael Livingston, a key expert on the battle, to present the information that has been collected, to display many of the artefacts that have been discovered, and to discuss their relevance in detail. Several of those attending this discussion are international experts in the identification of ancient battlefields.
The outcome of those discussions was that the experts unanimously concluded that Wirral Archaeology has identified an extensive range of corroborating information, and recovered many early medieval battle artefacts, which indicate that the site of the Battle of Brunanburh may have been identified in Wirral.
For security reasons the actual battle site needs to be kept confidential at present.
However, more detailed and increasingly intensive research is still needed. To support this Wirral Archaeology is in the process of preparing a funding bid to the National Lottery Heritage Fund. We need public support for this funding bid.
On 13th October Professor Michael Livingston published an initial article on the progress of the Wirral Archaeology research on the Medievalists.net site.
Wirral Archaeology is now working increasingly with several eminent historians and scientists on the validation of the artefacts and other information discovered during the research. This work is ongoing, expanding and will last for several years.
A Spokesperson for Wirral Archaeology said "Several eminent historians and academics have examined a range of evidence we have collected, including physical artefacts, and they have concluded that the lost site of the Battle of Brunanburh may have been identified by Wirral Archaeology. There is still a great deal of investigative work that needs to be done, and we are grateful to the group of professional archaeologists, medieval historians and scientists who are now actively assisting us." The Spokesperson went on to say that "Wirral Archaeology will make further statements when appropriate on the progress of this search. Local meetings to inform Wirral residents and the appropriate authorities are now taking place."
The following quotes have been provided by several historians, archaeologists and writers on the research carried out by Wirral Archaeology, after they have been given privileged access to the artefacts recovered and other information.
The author of many historical books and novels including the famous Last Kingdom series, Bernard Cornwell OBE – "Wirral Archaeology have worked wonders! They have solved one of the great mysteries of British history – they have found Brunanburh!"
The historian and ancient conflict expert Professor Michael Livingston, The Citadel (Conflict analyst and editor of The Battle of Brunanburh: A Casebook, – Liverpool University Press, ISBN: 978-0-859-89863-8). – "We have long suspected Brunanburh was on the Wirral, but Wirral Archaeology's discovery of potentially battle-related finds – exactly what we would expect to find, exactly where we would expect to find it – means that we may have the medieval equivalent of a smoking gun."
Professor Kelly DeVries, Loyola University of Maryland (Military historian and author of The Norwegian Invasion of England in 1066, ISBN: 978-1-843-83027-6). – "Such a large amount of period-dated archaeological material suggests that the Wirral case for Brunanburh can by no means be dismissed."
Dr. Cat Jarman, an archaeologist and bioarchaeologist at the University of Bristol and an expert on the Vikings and Viking women – "This is exciting progress in the search for Brunanburh and Wirral Archaeology is now working with a range of experts to gather rigorous proof, which will also help us to understand a crucial turning point in England's history."
EDITORS NOTES:
Wirral Archaeology is a small self-funded local voluntary group. Our members have backgrounds in a wide range of academic, professional, and business roles. Our main objective is to search for and investigate information which will help to confirm if the site of the Battle of Brunanburh is in Wirral.
The Battle of Brunanburh was fought in late 937AD. An Anglo Saxon army led by King Athelstan (the grandson of Alfred the Great) defeated and destroyed an invading army of Vikings, Scots, and men from other minor kingdoms.
Athelstan's half-brother Edmund, who was aged about 16 was with him.
The invading army was commanded by Anlaf Guthfrithsson the Viking king of Dublin and overlord of much of Ireland, along with his father-in-law King Constantine II of Alba (Scotland).
The battle was described in surviving manuscripts as huge, and it is reported that there was "great slaughter" on both sides. For generations into the Norman period the event was still known as the "Great War."
At this battle King Athelstan led what is regarded as the first unified English army, and in effect created a new country. England.
Unfortunately, few contemporary records of the battle survive. The most famous of these is the "Brunanburh Poem" which is a lengthy entry in the Anglo-Saxon Chronicle for the year 937. The poem is a celebration of the massive victory that was won that day.
The poem says that although Anlaf and Constantine escaped the slaughter, they left most of their army dead on the battlefield. The dead included five sub-kings and seven yarls, and Ceallach the son of Constantine.
In order to deter further invasions, King Athelstan ordered that the enemy dead be left unburied on the battlefield, for "the dark black coated raven, horny beaked to enjoy…." There were probably thousands.
There is no record of how the Anglo Saxon battle dead were disposed of. Two of Athelstan's cousins were reportedly buried at Malmesbury. Other elite dead were probably buried in consecrated ground, but most casualties would have been buried in mass graves at or near where they fell. Many others would have died from wounds later.
Athelstan died two years later. He was buried in Malmesbury. His brother Edmund, then aged about 18 became King.
After Athelstan's death, Anlaf returned and took the kingdom of Yorvic apparently with local consent. He was killed in 941 during a Viking raid into Scotland.
King Edmund recaptured the kingdom of Yorvic after Anlaf's death.