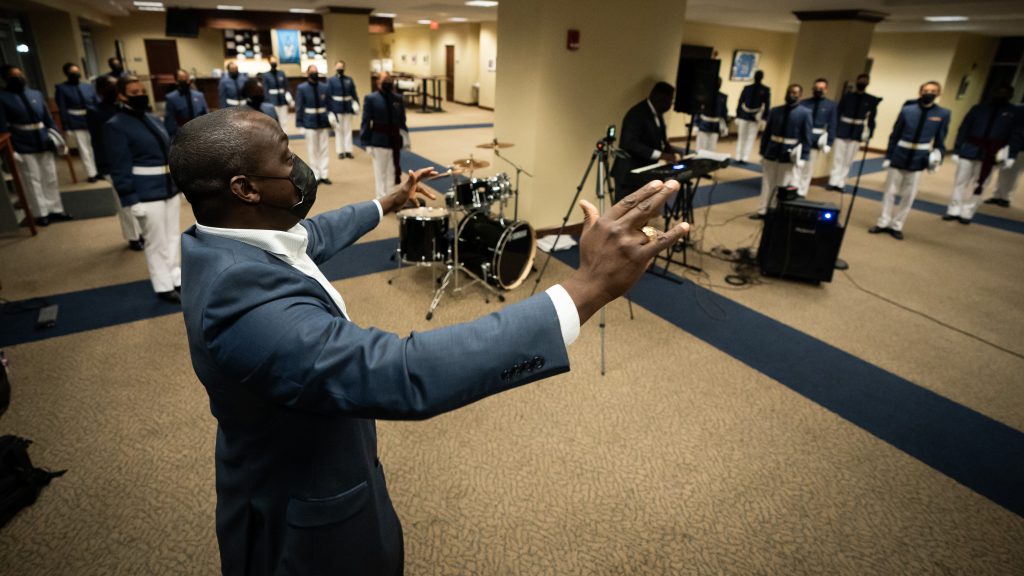 As the year (finally) comes to a close and we enter, what for many will be, a very strange holiday season, there are at least two ways of looking back at 2020.
One is to remember all that went wrong or what we didn't like. But another is to feel proud of how we overcame that which could have brought us down.
There's no way to know for sure — but it's likely that most of the cadets who are part of The Citadel Gospel Choir will be taking the second option.
Not only did they, like the rest of The Citadel community, make it through a uniquely challenging year: the Gospel Choir also found a way, despite the pandemic, to continue sharing their faith and talents through their performances.
Instead of waiting for things to return to normal, the choir took matters into their own hands.
In early November, the devoted cadets gathered in Johnson Hagood Stadium — with safe, social distancing — to record a variety of songs. The Gospel Choir usually performs multiple times a year, both in and out of South Carolina. These recordings will be played at events where the choir cannot safely perform.
Part of the Gospel Choir tradition includes a performance at the annual, heavily attended Christmas Candlelight Service in Summerall Chapel.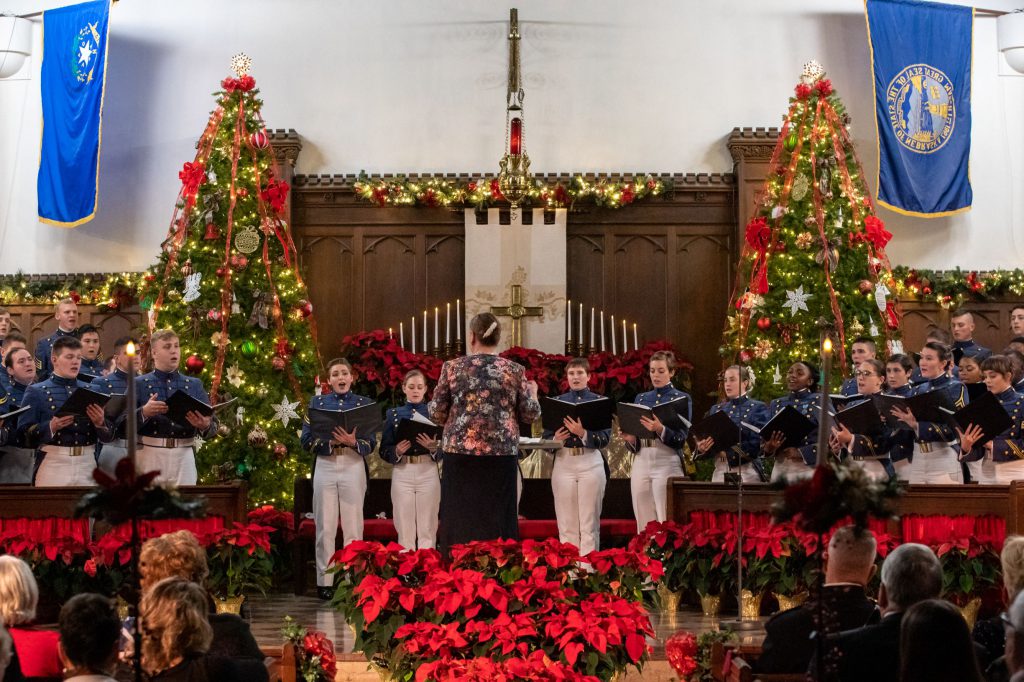 Though they were not able to perform together like they had hoped, members of the Choir still found ways to maintain one of the most valuable aspects — the kinship.
The relationships are what mean the most to Ruby Bolden, the Regimental Public Affairs Officer. Read about her experience with the Gospel Choir, starting in her knob year, below.
"The race is not given to the swift nor the strong"
I matriculated in August 2017, not knowing what to expect except a challenge. I was grouped with people I did not know and had to learn to trust very fast, which is something that I am not used to doing.
As challenge week progressed, I was introduced to a member of The Citadel Gospel Choir, and he was very warm-hearted and approachable. After that encounter, I believed that the group had to be the same.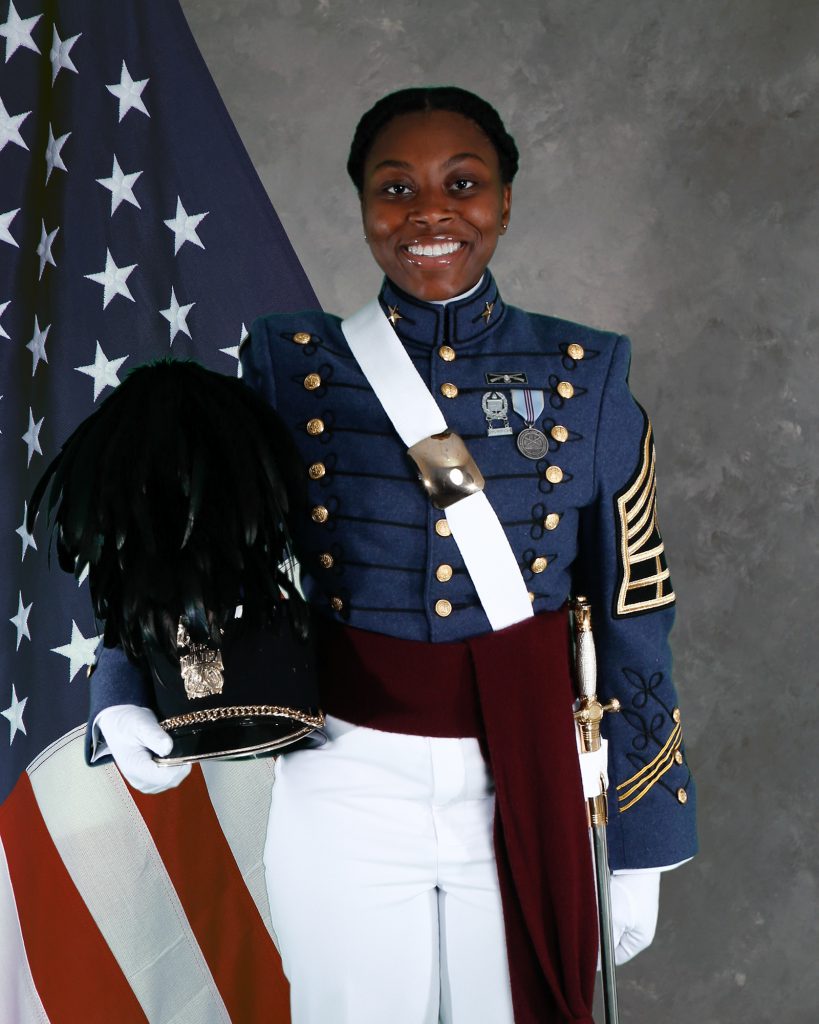 Appearing the following semester, I walked through the chapel doors being greeted upon arrival. Classmates that I recognized walking down the Avenue of Remembrance were there and some classmates that were in my company were there as well.
As I greeted everyone and they returned the greeting, I was placed in the soprano section and began to learn and sing songs that I had sung at my home church. The Gospel Choir reminded me a lot of home to the point where I almost wanted to cry.
The people were friendly, and I was comfortable in that space. I remember when I had to introduce myself, I mentioned that it felt like home and at that moment, I knew I would be in it for the long haul.
As years went on, I was able to witness the many successes that the Gospel Choir achieved. From performing in front of our peers, singing at the late Senator Hollings' funeral to going on tour in the Spring of 2019; the Gospel Choir is one organization that has changed my life significantly.
Since COVID-19 took the world by storm, it has put a lot of things on hold for us. We could not go on tour last year and practices were cancelled for a while which put a strain on the choir's familial aspects.
However, through those trying times, we stayed in contact over Zoom and other platforms to stay in touch. Now, practices are being conducted while maintaining social distancing and wearing masks.
These protocols made it hard for us to continue the familial aspects of the choir however, after the practice prayers we state this verse for Ecclesiastes 9:11, "The race is not given to the swift nor the strong, Nor bread to the wise, Nor riches to men of understanding, Nor favor to men of skill; But time and chance happen to them all."
Simply put, adversities are given to those that are capable of enduring the challenges that comes with it. The Gospel Choir is a testament of that scripture and we will continue to be.