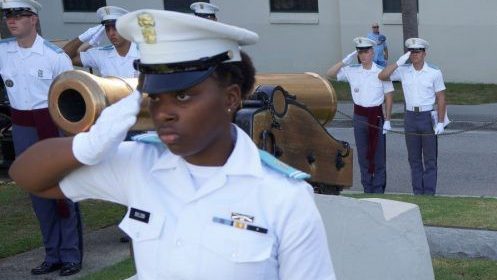 Cadet Ruby Bolden serves as the Regimental Public Affairs non-commissioned officer who assists with VIP campus tours, media relations and communications at The Citadel. Bolden will rise to the position of Regimental Public Affairs Officer for the 2020-21 academic year.
Bolden is an Exercise Science major from Grovetown, Georgia. She is a three year Army contract cadet who anticipates graduating in May 2021 and accepting a commission into the Army.
Q. Why did you select The Citadel?
A. It began when my mom's boss gave me a brochure about this institution. I saw the uniforms and thought that it would be a great experience for me. From there, I watched videos online and the more I watched, the more I wanted to attend.
Q. What do you love most about attending The Citadel?
A. The fact that our college has something for everyone. If you don't have a niche when you come here, you will definitely find one before you leave.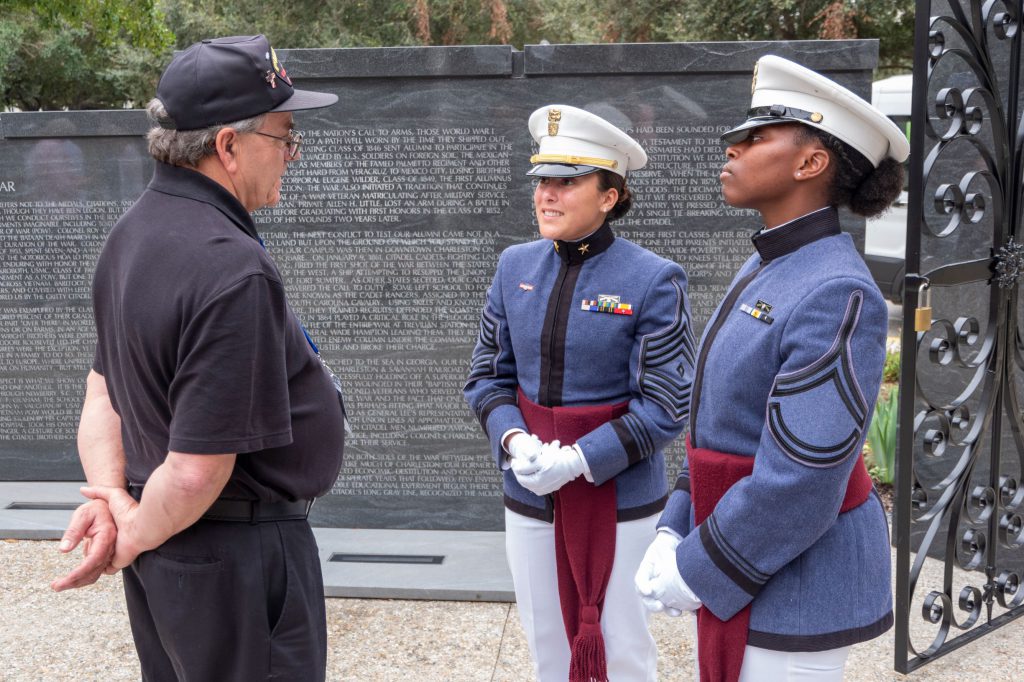 Q. What is your major and what led you to select that area of study?
A. Health and Exercise Science. My future plans are to go to dental school and become a general dentist, so I thought, why not this major? It seemed like a good path.
Q. What is your long-range career goal?
A. My top career goal is to attend The Dental College of Georgia and become an Army dentist.
Q. What is your top recommendation for young people considering your major?
A. Get to know your professors! They may have to write you a letter of recommendation some day. Give them something to say about you (that's positive of course).
Q. What are you most involved in on campus?
A. The Citadel Gospel Choir and The African American Society. The choir is like a big family and we travel together.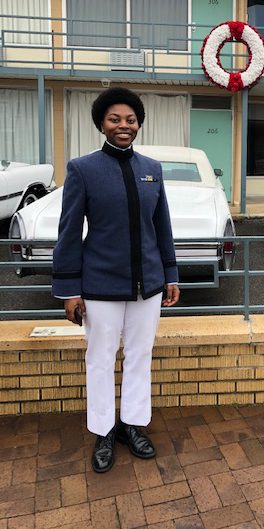 Q. What is it like being a woman in the South Carolina Corps of Cadets?
A. I would say it is extremely challenging but doable. Men are physically and mentally different so, trying to adjust to your environment is the most challenging thing. I just remember that there were women before me that had it much worse, therefore I can do the same thing they did…make it through and succeed with my friends.
Q. What is your #1 recommendation for young women considering The Citadel?
A. Know who you are and be confident in who you are. You've got this.
Q. What woman inspires you the most at this point in your life?
A. Pastor Sarah Jakes-Roberts inspires me the most. She has a phenomenal testimony about what she has been through and how she became who she is today. She had a powerful life transformation. She pastors the Potter's House in Denver and in Los Angeles and has videos of her sermons on YouTube.