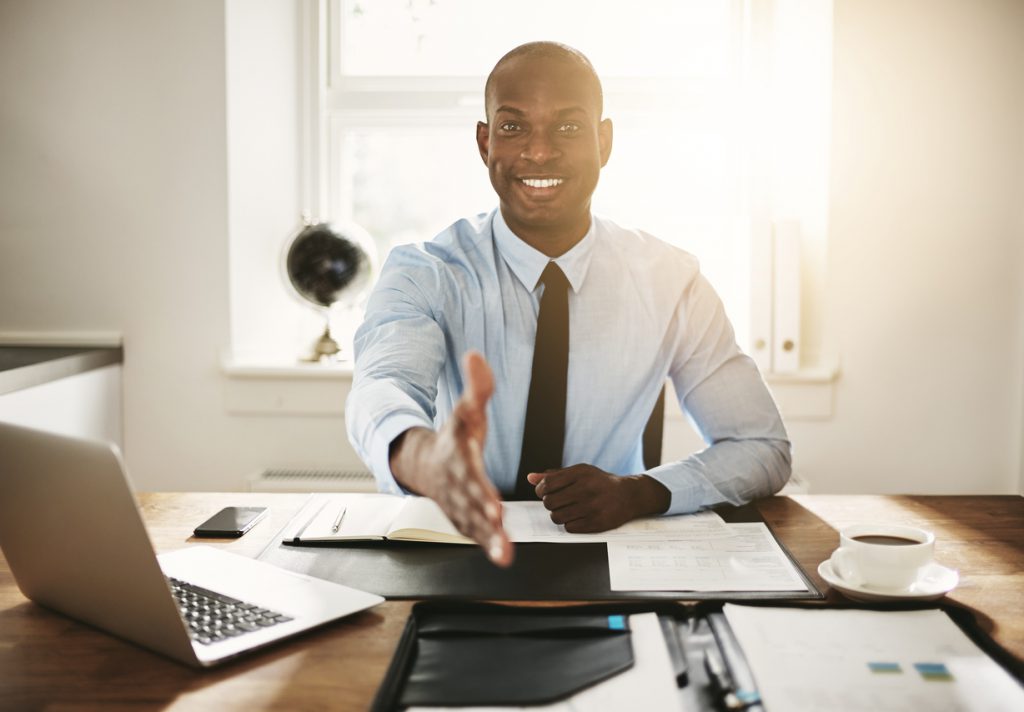 Fair hiring laws were enacted to ensure all qualified candidates receive an equal opportunity for job acquisition. These laws state that hiring an individual based on their age, gender, sexual orientation, or ethnicity is illegal and punishable by federal regulations.
Unfortunately, it isn't always a matter of an ill-meaning employer or hiring manager purposefully excluding a potential employee. Sometimes a person may either misunderstand something which is said or become angry when they do not get the position and try to file a claim with their local FEPA (Fair Employment Practicing Agency).
To avoid this from occurring it is of vital importance you know what can or cannot be said during the process of conducting job interviews. Here are the primary ways you can avoid adverse legal action.
Everything Must Pertain to the Position
Any interview questions or requirements must pertain to the position you are hiring for. The sexual orientation or ethnicity of an applicant is obviously irrelevant, but other items may also be. Asking these other questions could be misconstrued, dependent upon what you are hiring for.
For example, you could face adverse legal actions should you ask a potential secretary whether she is physically capable of lifting over 100 pounds regularly or if she has a forklift license. Neither of these is necessary for the basic job description. You would be within legal rights to inquire upon her typing skills and whether she is competent in certain computer programs utilized by your business, however.
Offer Assistance Within Reason
If a person has a disability or medical condition which has the potential to affect the way they perform their job, you must be willing to offer a reasonable amount of assistance. You must also be willing to listen to how the applicant intends to perform the job requirements.
For example, you are NEVER able to ask questions like "How long have you been in a wheelchair?" or "Do you really think you can do this job with a cane?" during job interviews. What you should be asking instead is how the applicant intends to perform the necessary tasks. You may be surprised to find that the applicant poses significant upper body strength or is able to stand alone for short periods.
Physical Comments Are Not Allowed During Job Interviews
Anything which could be construed as sexual harassment is strictly off limits – not only during the hiring process but at any time. Asking a potential applicant for sexual favors, making mention of their sexual organs, or obviously hitting on them are all off limits. It is important to note that any comments remarking upon a person's physical appearance are disallowed.
The following comments may seem benign, but they cannot and should not be said during the interview process:
"Wow, you're really strong."
"You have big muscles."
"I notice that you are built for [this job, this task, etc.]."
 "You look like [person, thing, etc.]."
"You don't look like you can do that."
"You don't look like you would be a good fit."
"You look very nice [or pretty, beautiful, handsome, etc.]"
Avoid Taboo Topics
On a final note, it is of the utmost importance you avoid all socially taboo topics during any job interviews. Even a small hint or question could skew the entire interview process or give applicants the potential to file a claim with their local FEPA.
Taboo topics might include personal choices, such as political affiliations, sexual orientation, religious denomination, or abortion. Other socially taboo topics in the United States include arranged marriages, female fertility, alcohol consumption, prostitution, pedophilia, polygamy, or incest.
A good rule of thumb is that if you wouldn't say it to your grandmother – or would feel embarrassed conversing with her on that topic – do not say it in an interview.
Learn More About Running a Business at The Citadel
When it comes to running a business, finances, customer service, and the supply chain aren't the only things you'll have to manage! Knowing how to hire employees and conduct job interviews is another important piece of the puzzle.
To learn more about running a business, consider getting an online MBA from The Citadel. Our online courses are flexible and taught by some of the best professors around so that you can get a quality education on your schedule!