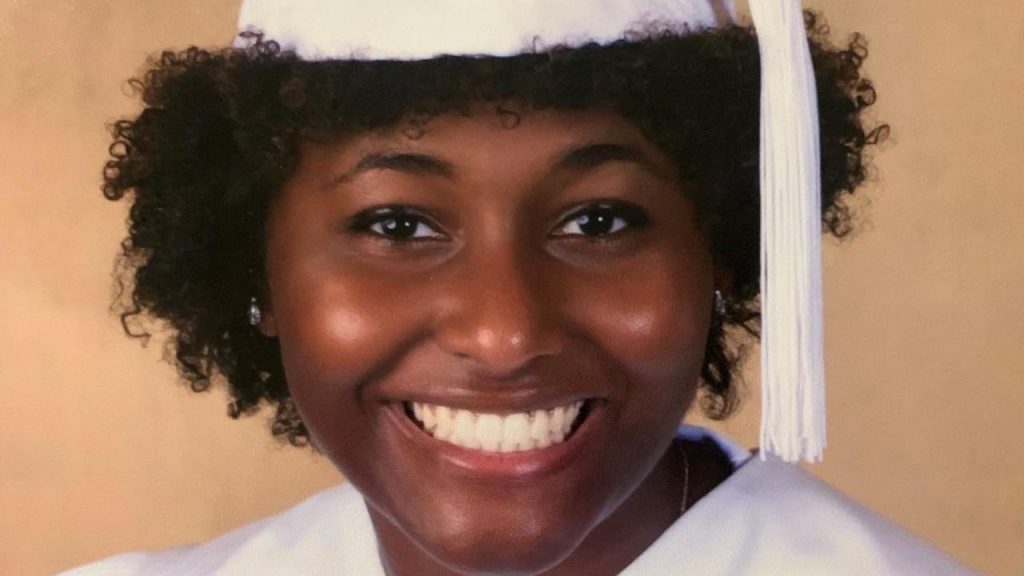 Joppatowne High School's Madison Matos just walked across the stage to receive her diploma on Tuesday, but she already has eyes on what's to come after her college graduation — following her passion for flight into the Air Force.
Matos, 18, plans to enroll at The Citadel, a military college in Charleston, South Carolina. Though the college offers civilian tracks for its graduates, and military conscription is not mandatory, Matos wants to join the college's ROTC and the Air Force after her graduation there.
She plans to study computer science and wants to focus on space and terrestrial flight after college. She has always found space flight interesting and wants to apply herself to it.
"I really found a love to be in the Air Force," she said. "I kind of wanted to branch out; I wanted to do something different."
Matos' graduating class was on the small side — around 160, she said — and many students had been classmates since middle school. Seeing familiar faces, she said, was a highlight of high school that she knows will soon change when she is eight hours away from the familiar and required to wear a uniform at The Citadel.
"This is like a very, very, very different college," Matos said with a laugh. "My first day, I think I have to run two miles."
But she thinks the most difficult part of attending college and leaving high school behind will "probably be not seeing anyone I have been seeing for the last 10 years of my life," she said.
Matos looks back fondly on her high school experience, but there were challenges to overcome before she took the stage and was handed her diploma. She was a serious soccer player, but the long practice hours and injuries made keeping up with her schoolwork a challenge.
So, in her junior year, she stopped playing soccer and committed to hitting the books, earning a 4.0 GPA every quarter since, along with scholarships.
Her drive and determination is what her mother, Anita Matos, said she is most proud of. Her daughter has been a determined athlete and student, through multiple concussions and injuries, and her next step to college is a culmination of Madison's hard work.
"She will keep at it, that's how I know she's going to be successful at The Citadel," Anita Matos said.
Madison Matos' senior year has been thrown askew because of COVID-19, as have many of her classmates, but she said the walk across the stage was well worth it — the next step she has aspired to for a long time.
"I literally have been talking about this day since eighth grade," she said. "I did it."