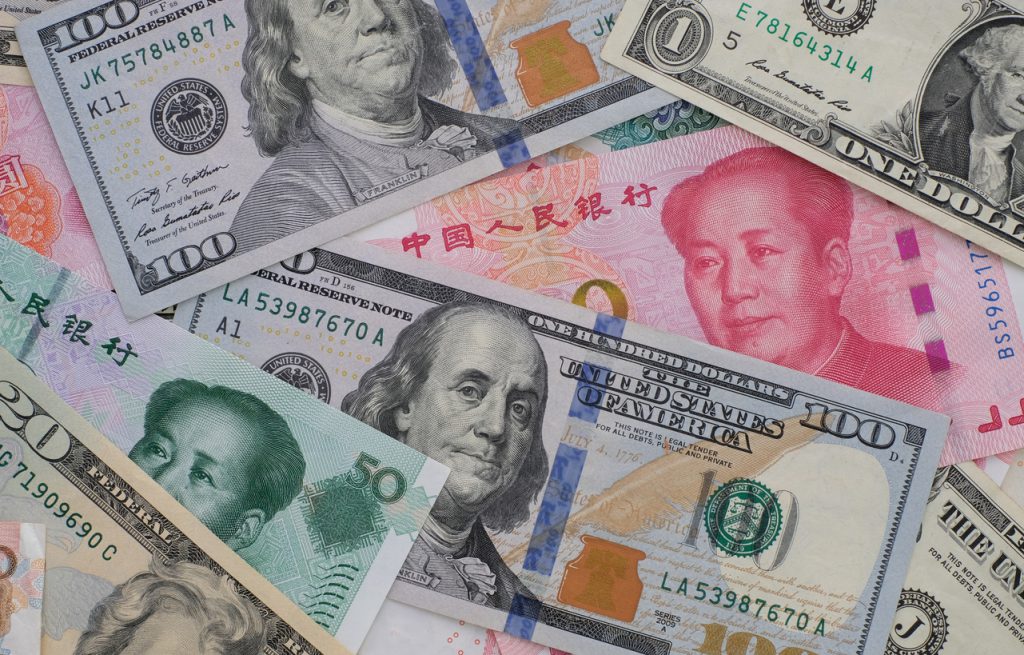 The United States suddenly finds itself in the middle of a vast international kerfuffle about international trade barriers and tariffs apparently arbitrarily imposed to increase the cost of imported goods. Where did this come from? What will the impacts be?
Imposition of Tariffs
The economics of trade embargoes like this are puzzling. Suddenly at the end of August 2018, a curtain went down at ports of entry all over the United States and the price of dozens of Chinese imported goods went up a total of $16 billion. The administration of President Trump began announcing tariffs on imports from countries all over the world, most of which have been economic and political allies. From the first speeches of President Trump's 2016 campaign, he had complained that other nations were not treating the United States fairly in trade arrangements. The tariffs are designed to punish other countries by increasing the production and consumer cost of imports and reduce the costs of domestically produced goods.
Canada, Brazil, South Korea, Russia, and Mexico will be most affected by the new trade tariffs of 10% on Aluminum and 25% on steel, according to news sources. Canada will be most affected because 16% of the steel used in the US is imported from Canada.
The Politics Behind the Tariffs
The tariffs on steel were part of Trump's election promise to revive the American steel industry by reducing foreign competition. The action was justified out of supposed security concerns after a Department of Commerce study of the national security risks of current levels of importation of steel and aluminum if the US were to have to "default on its own production."
Key allies attacked the tariff move, saying that their countries' imports pose no national security threats to the US because of long-standing political alliances. Chrystia Freeland, Canada's foreign minister echoed that sentiment saying, "It is entirely inappropriate to view any trade with Canada as a national security threat to the United States…"
Foreign imports of steel from a total of 10 countries constitute nearly eighty percent (78 %) of the steel used in US manufacturing. Although Trump specifically mentions China as a target of the tariffs, China will be less affected than most nations since it is not among the top 10 importers.
The Risk of a Trade War
A Trade war is one of the potential international impacts of arbitrarily imposed tariffs. Already, many countries including Canada and the European Union have vowed to retaliate by imposing targeted tariffs on US imported commodities. The European Union is looking into imposing import taxes on US bourbon, orange juice, motorcycles, and other agricultural products as retaliation. Trade war means that tariffs could be imposed on imports all over the world, increasing costs and driving up prices on key imports (typically imports that cannot be replaced immediately by domestic industry). This could seriously disrupt the international trading system. China is said to be considering retaliatory tariffs on US soybeans (a $12.4 billion dollar business).
What Does it Mean for Business?
President Trump's stated intention was to rebuild American business he said was affected by unfair international trade. However, not only are the intended targets affected by a trade war, but there is collateral damage as well. Already a review of corporate earnings suggests there are many times the number of large global companies being hurt by the intensifying trade disruptions than those being helped. There is some evidence that the tariff policy is helping the US steel industry as intended. Steelmakers are apparently increasing production, which helps the railways which haul steel and ore.
The customers of the steel industry are not doing as well. Big buyers of steel like Caterpillar say it is preparing for $200 million dollars worth of tariff-related extra costs. General Motors, Harley-Davidson and a host of other companies say that tariffs are cutting into their profits and forcing them to raise prices. The retaliatory tariffs from American export customers have not yet been felt. For many businesses that use imported products, the cost to produce their items will increase.