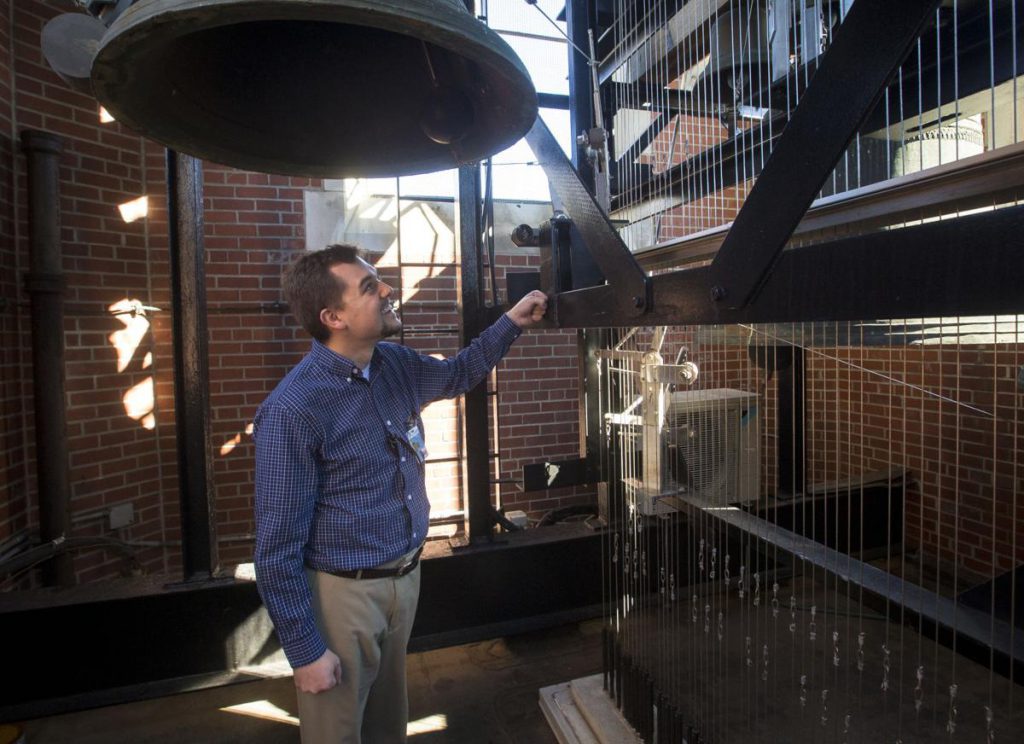 As seen on The Post & Courier website, by Andrew Whitaker
Mitchell Stecker, Citadel Carillonneur and Chapel Music Director, honored the late president, George H.W. Bush, and his lifetime of service to the country on the National Day of Mourning as Stecker played the customary 94 tolls of the bourdon bell along with other music in the Thomas Dry Howie Carillon bell tower at noon Wednesday, Dec. 5, 2018 at The Citadel in Charleston.
View the photo gallery here.
View the video below.