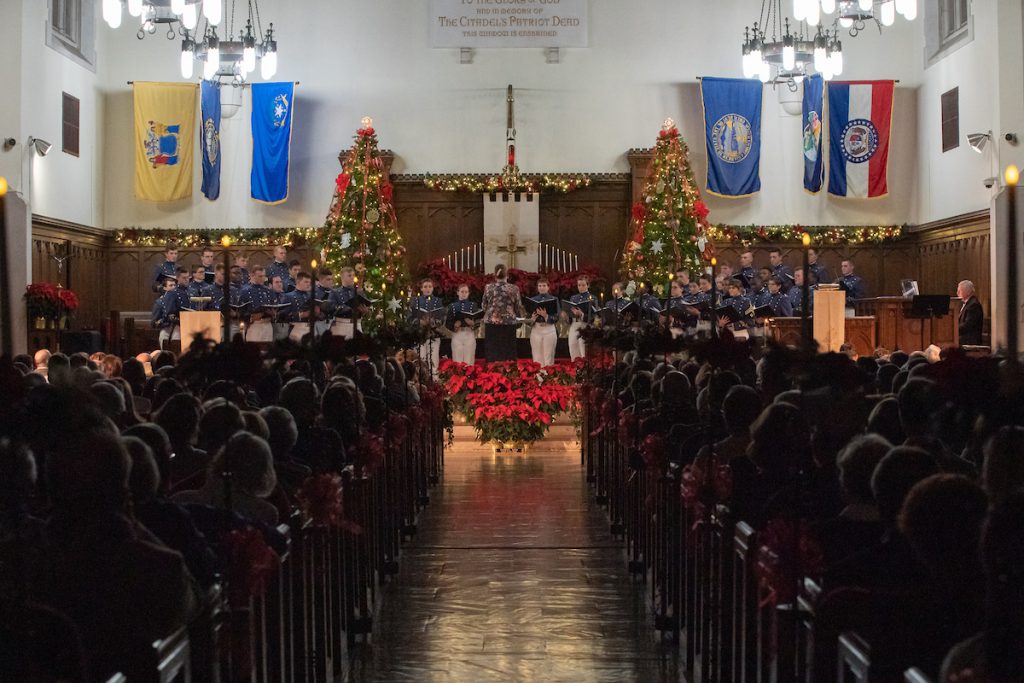 Services to be held at 7:30 p.m. December 3 – 5, open to public
Note: only clear bags will be permitted in the chapel — no purses, satchels, diaper bags or totes that are not clear will be allowed. This is a standard college security measure.
One of Charleston's longest-running and most memorable holiday traditions will return after a pause due to the pandemic.
The Citadel's 2021 Christmas Candlelight Services will be held at 7:30 p.m. for three consecutive nights, Dec. 3 – 5, in the college's historic Summerall Chapel.
Cadets line up, their faces glowing with each individual candle, then proceed into the chapel, taking their places as the readers, singers and musicians for the evening.
There are no reservations for seating. Doors open at 6p.m. and guests are encouraged to arrive early. (Friday is often the busiest of the three services.)
During the service, the South Carolina Corps of Cadets three vocal ensembles, the Praise Band, Catholic and Gospel Choirs, together with members of The Citadel Regimental Band will join to provide the music and voices for the traditional holiday celebration. The ensembles are actually cadet clubs, as the college has no formal music education program.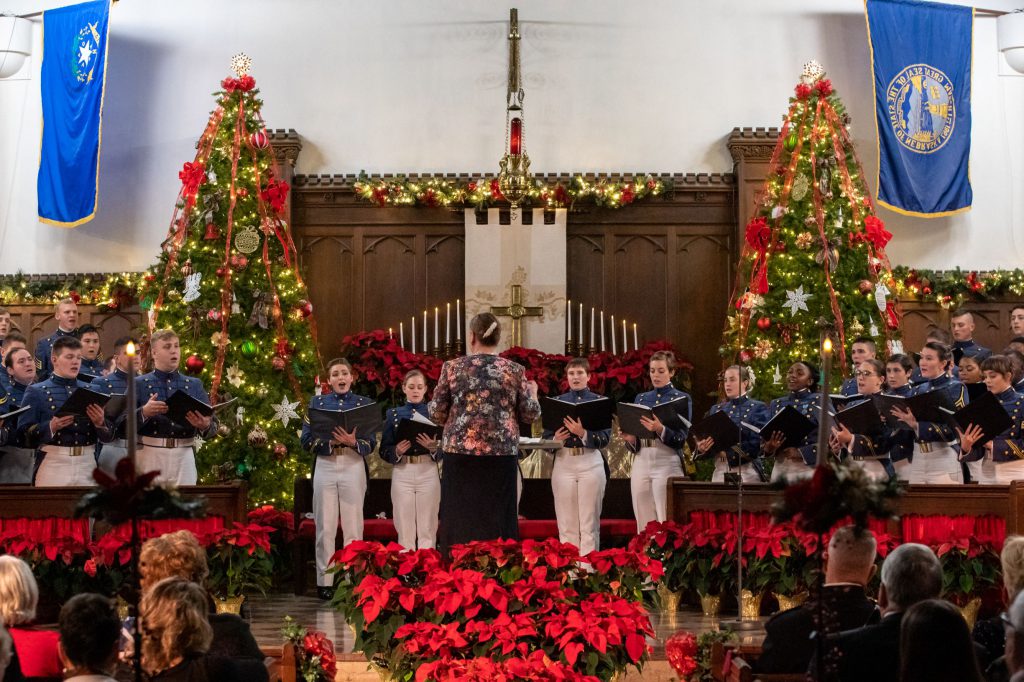 As in years past, 175 poinsettias purchased in the name of loved ones will be used to decorate the chapel. Those who purchased the plants should pick them up from the chapel on Monday.
The chapel is item number 5 on The Citadel virtual tour map. Parking is free on campus.
All are welcome.