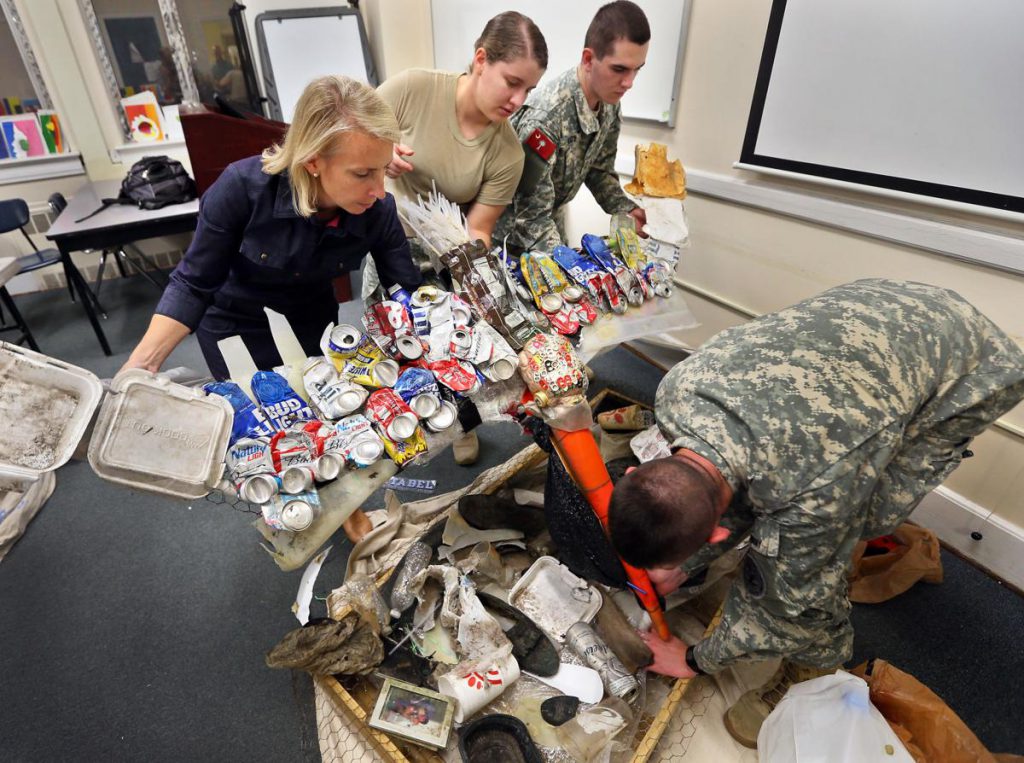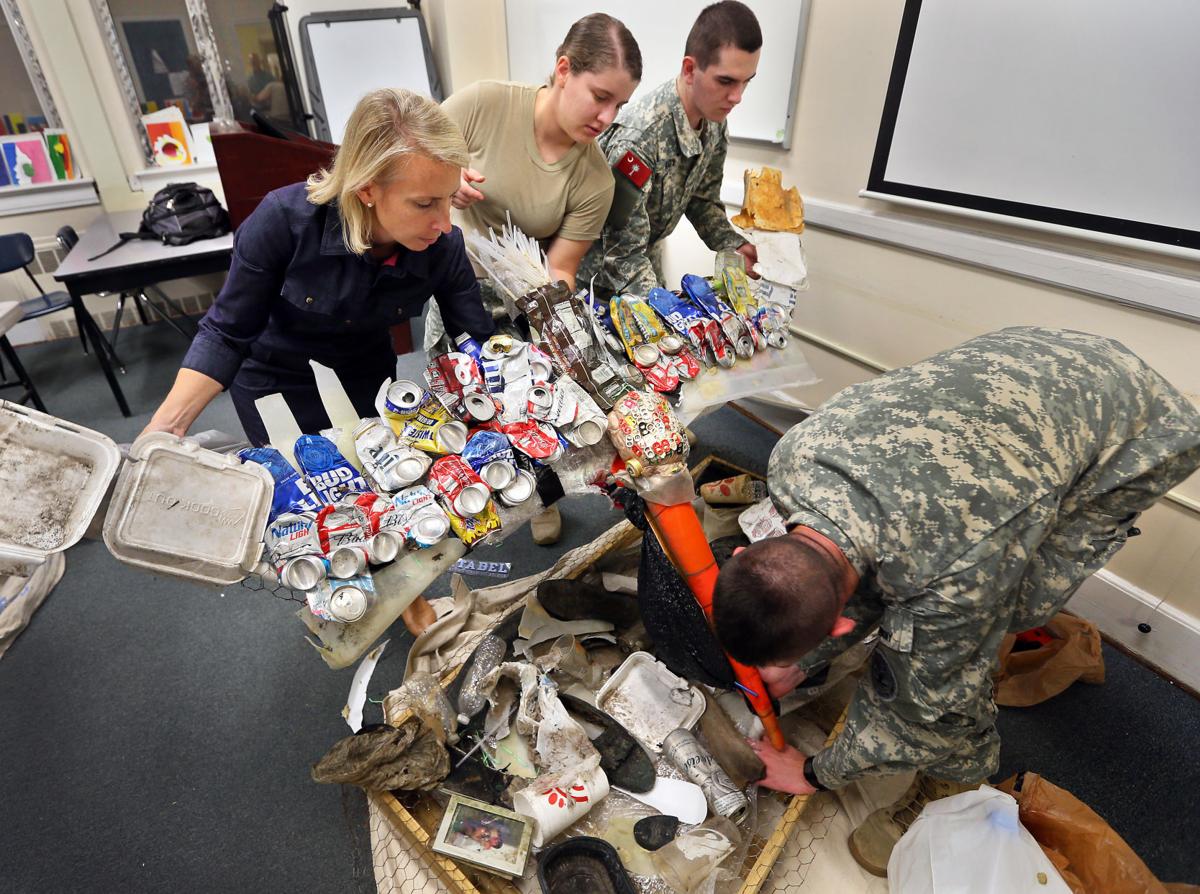 Citadel cadets bring awareness to plastic pollution by turning trash into art
As seen in The President's Report 2018
When Cadet Caroline Klauber, a business administration major, enrolled in a fine arts class as a freshman to fill a space in her schedule, she discovered her inner artist. Klauber also learned she likes working with paints, pastels, charcoal and even trash to create her art.
Yes, trash.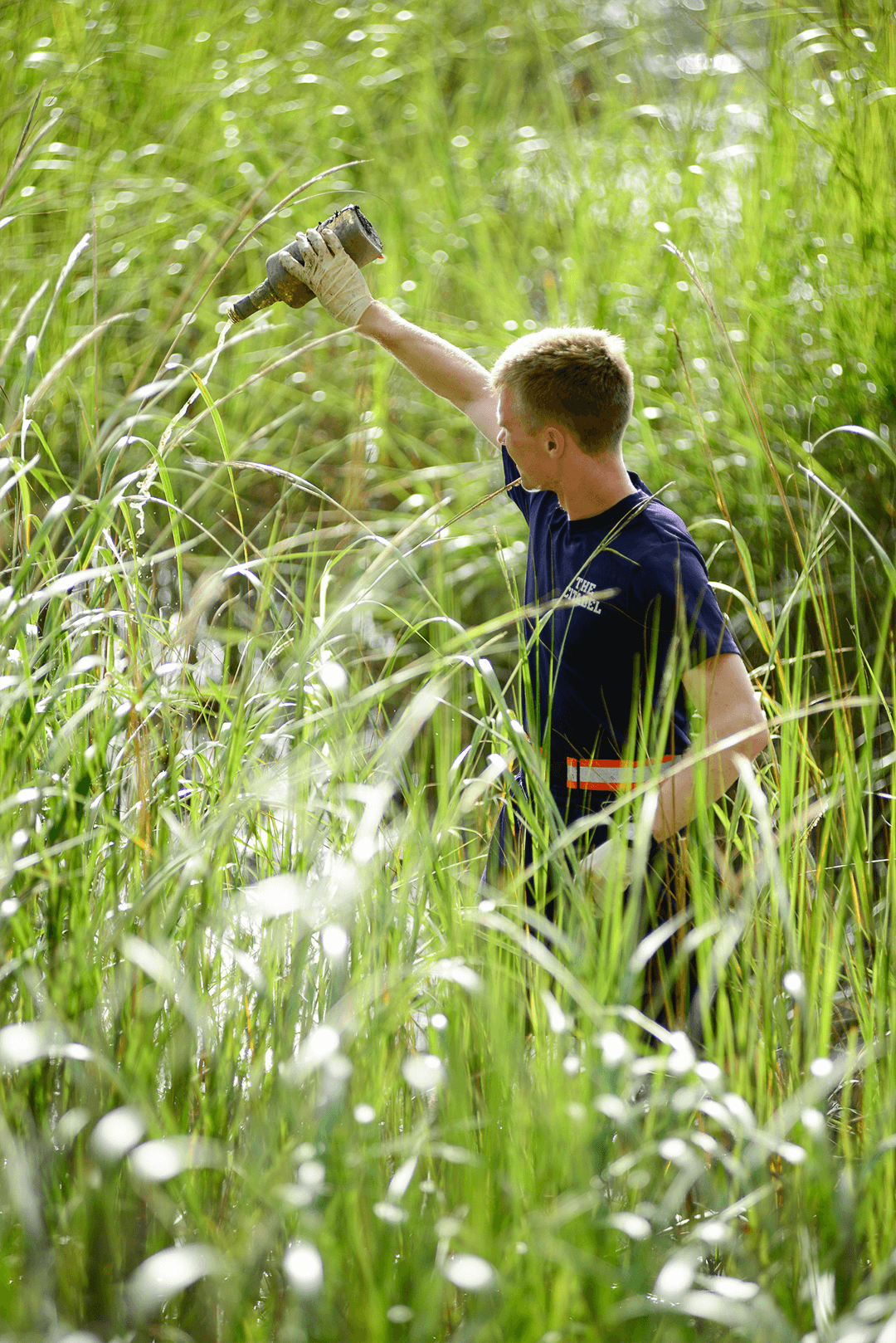 Last fall, Klauber, now a fine arts minor, joined a group of cadets from her drawing and digital illustration classes under the direction of Professor Rick Sargent to create a sculpture out of marsh trash for a recycled art contest.
"Working with trash was a first for me," said Klauber, who plans to go to art school following graduation.
Some 20 cadets, faculty members and children spent an afternoon in the marsh picking up litter to prepare for the project, filling trash bags with bottles, cans, straws, Styrofoam and even a traffic cone that would be used to create an art piece.
"The marsh is our backyard," said Cadet Elliott Scurry, a biology major enrolled in Sargent's drawing class who plans to study environmental law after graduation. "There's more than seven tons of trash out in the harbor, and projects like this bring awareness to the problem of pollution."
With 12 trash bags brimming with trash, Sargent and the cadets put their artistic skills to the test over the next few weeks, crafting a freestanding pelican from the marsh debris.
"It was an opportunity to grow as an artist," said Klauber. "It was a team project. We chose to make a pelican because it is native to the coast."
The inaugural Port Royal Sound Foundation Recycled Art Contest was hosted in November to raise awareness of the plastic bag ban in Beaufort County and the importance of a clean and healthy marine environment. The cadet sculpture, named "Feeding on Plastic," received honorable mention.