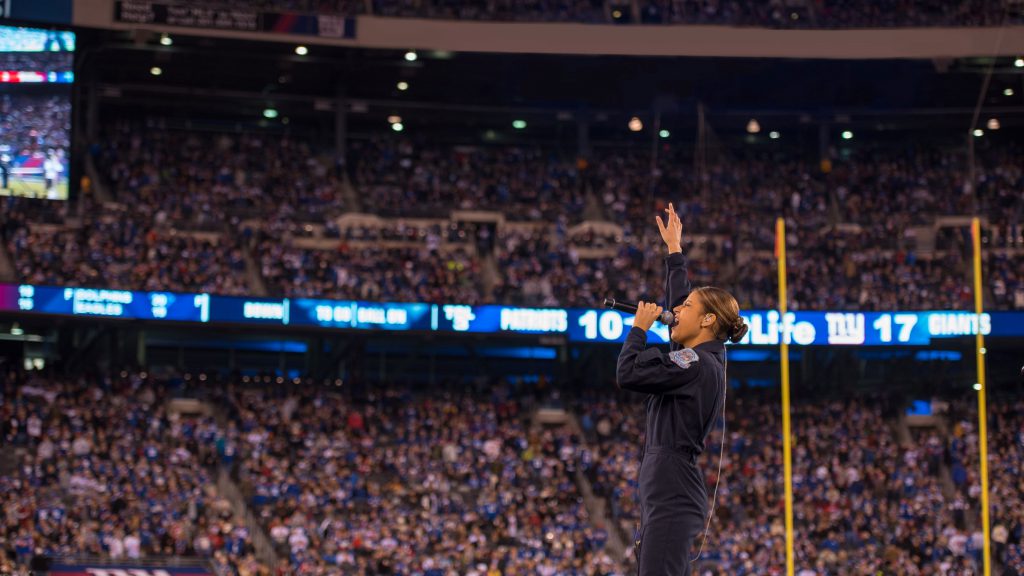 "The journey is challenging, but so rewarding."
In honor of Veterans Day on Nov. 11, The Citadel is featuring some of the college's outstanding veteran students representing different branches of the U.S. Armed Forces.
There are more than 250 veterans currently studying at The Citadel as either undergraduate or graduate students. They can take classes as day students alongside the Corps of Cadets, evening students with other non-cadet students or online. The Citadel's Veteran Student Success Center also offers resources to these students to ensure they have an easy transition and excel here.
Named #1 Best College for Veterans in the South for five consecutive years, the Military College of South Carolina is honored to help our nation's heroes advance their education.
Q&A with Nalani Quintello, Class of 2024
Nalani Quintello is a veteran and a graduate student at The Citadel pursuing her Masters of Business Administration and also studying Project Management. During her service, Quintello used her talents to become lead vocalist in the Premier Rock Band of the Air Force. She is an ambassador for the Air Force Wounded Warrior Program and hopes to combine her passions for service and music into a business venture.
At what rank did you leave the military? How long did you serve? What was your time in the military like?
At 19 years old, I withdrew as a contestant from American Idol to follow my family's legacy of military service. I served for six years and eight months as a lead vocalist in the Premier Rock Band of the U.S. Air Force in Washington, D.C. I was fortunate to have incredible opportunities such as performing at the White House, headlining an NFL half-time show and traveling the globe uniting communities through the power of music.
Why did you choose to attend The Citadel?
I unexpectedly medically retired in October 2021 and found myself at a crossroads in my life. I've always valued education and wanted to continue to better myself to help those around me. That's why I decided to attend graduate school and pursue an MBA.
What do you want to do after you graduate?
My goal is to utilize my unique experiences serving in the U.S. Air Force to positively impact others, especially my fellow veterans. I envision creating a sustainable business venture that cultivates a safe working environment while integrating my passions for music, service to others and love of country.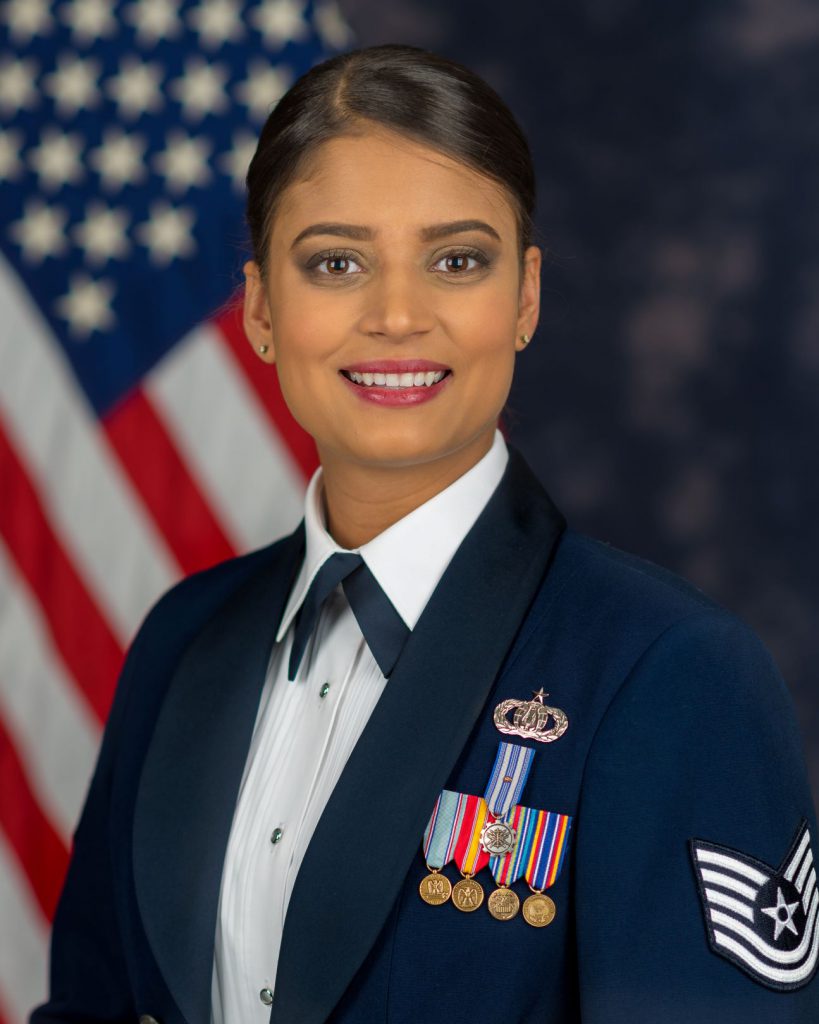 What experiences from your military service have prepared you to be a better citizen?
I've been blessed to meet the most incredible people and I am continually inspired by their courage, especially my friends from the Air Force Wounded Warrior Program. My career was full of challenges which have better equipped me to overcome adversity. By sharing my own journey, I am able to positively advocate for others who may be struggling in their current environment.
Are there any advantages to being a veteran at The Citadel?
Being a veteran at The Citadel makes me feel like I am still closely tied to service, which is comforting. My personal values of servant leadership align with The Citadel's core principles of honor, duty and respect, which is the main reason I chose to attend.
Do you ever have an opportunity to interact with cadets on campus?
I am looking forward to personally meeting the cadets at The Citadel. I have been able to witness their discipline and dedication in passing, which brings back positive memories of when I was in basic training. I have a tremendous amount of respect for the cadets, as many of them will become the next generation of America's military leaders. I'm excited to see the incredible things they will accomplish. The journey is challenging, but so rewarding!
What's your favorite thing about The Citadel as a whole?
The staff at The Citadel have been very kind and welcoming to me as a student. They understand the stress of transitioning from active duty back to civilian life and have been accommodating for me to be a successful graduate student.  
The Citadel's online MBA program is ranked #37 in the country by U.S. News & World Report. For more information on the MBA program, click here.