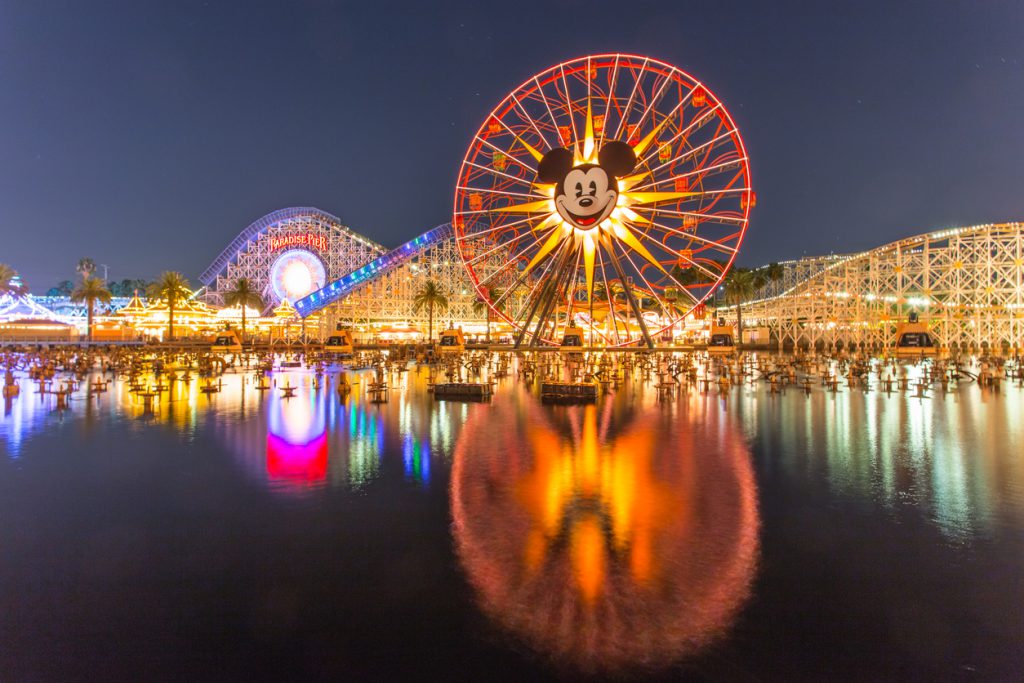 What started as an animation company in 1923 called the Disney Brothers Cartoon Studio, the Walt Disney Company has become a multinational entertainment behemoth. Its (four-fingered) hands are in every pie in the industry, or so it seems at times. This has made the company and its stockholders fabulously wealthy, and the company wields massive power across the world, but its sheer size could cause problems down the line. This all begs the question: what exactly are the economics behind Disney?
In exploring the economics behind Disney, let's begin with Disney's acquisitions. Digging into the finest details, one could write a book; for simplicity's sake, we'll divvy them up in categories.
What Disney Owns
1. Television: In 1996, Disney purchased ABC for $19 billion. This purchase not only gave Disney one of the three major broadcast corporations, it landed ten television stations and twenty-one radio stations as part of the deal, along with seven daily newspapers and ownership stakes in four cable networks.
The most notable of these, by far, was sports juggernaut ESPN. All the various ESPN channels, along with ABC Family and Disney's other cable holdings, are the reason seventy percent of their media networks revenue comes from cable fees.
2. Movies: In the last decade, Disney has made some blockbuster moves into the movie industry. In 2009, their purchase of Marvel Entertainment gave them access to all of Marvel's 5,000-plus characters. The most visible part of Marvel's media presence is the Marvel Cinematic Universe; although this includes television shows like Agents of S.H.I.E.L.D. and Netflix series such as Daredevil and Jessica Jones, most of their revenue comes through the series of Avengers movies that have most recently led to Avengers: Infinity War.
In 2012, Disney purchased Lucasfilm and the entire Star Wars franchise along with it. More than Star Wars movies came with the purchase, but if you want to know the impact of the franchise on Disney's ledgers, the only data point you need is this: the Star Wars movies made since Disney bought Lucasfilm (The Force Awakens, Rogue One, and The Last Jedi, not including Solo) have already earned Disney its purchase price.
3. Theme parks: Did you know Disney owns theme parks? It's true! Disney directly owns Disneyland in California and Disney World in Florida, and subsidiaries own parts of Disneyland parks in Paris, Shanghai, and Hong Kong. They also receive royalty payments from Oriental Land Co., the company that runs Tokyo Disney.
Disney's Future
The upside for Disney going forward is that they're massive. Big corporations are generally slow to react to changes in the landscape; Disney is a case study in how a giant company can use their substantial resources to buy solutions to those problems.
Their Marvel purchase may be the best example. With Disney's other purchases listed here, they bought into companies based in industries with long track records of success: ABC, ESPN, and even Star Wars. The MCU, on the other hand, produced its first movie in 2008, one year before Disney bought them. There was no way Disney could make its own competing superhero series (Suicide Squad's critical failures are evidence of that), but there was excitement around the franchise, so they simply bought it.
However, they will forever carry the burdens of a giant corporation. Maintaining profit levels that will keep shareholders happy becomes a foremost concern for any company that size, but if the company continues to primarily profit off entertainment industries and creative endeavors, their core competencies and their need for revenue may conflict.
Furthermore, buying entertainment outlets on the rise means continuing to support them if their popularity decreases. ESPN is the best current example of this. As cable subscriptions dwindle, the fees stations make from cable companies go with them. Unless Disney finds a way to move ESPN successfully into the streaming market—where all those cable subscribers are going—it's hard to see ESPN being a profitable subsidiary. And if more of Disney's purchases go in that direction, it will be harder and harder to use their resources to keep their competitors at bay.
Learn More About Topics Like The Economics Behind Disney at The Citadel!
The Citadel MBA program provides the knowledge, skills, analytical abilities, and social awareness needed to obtain and advance successful managerial careers in a changing global environment. We have classes on a number of topics just as interesting as the economics behind Disney, so getting your degree will be an entertaining experience as well as an enlightening one! Please contact us today!