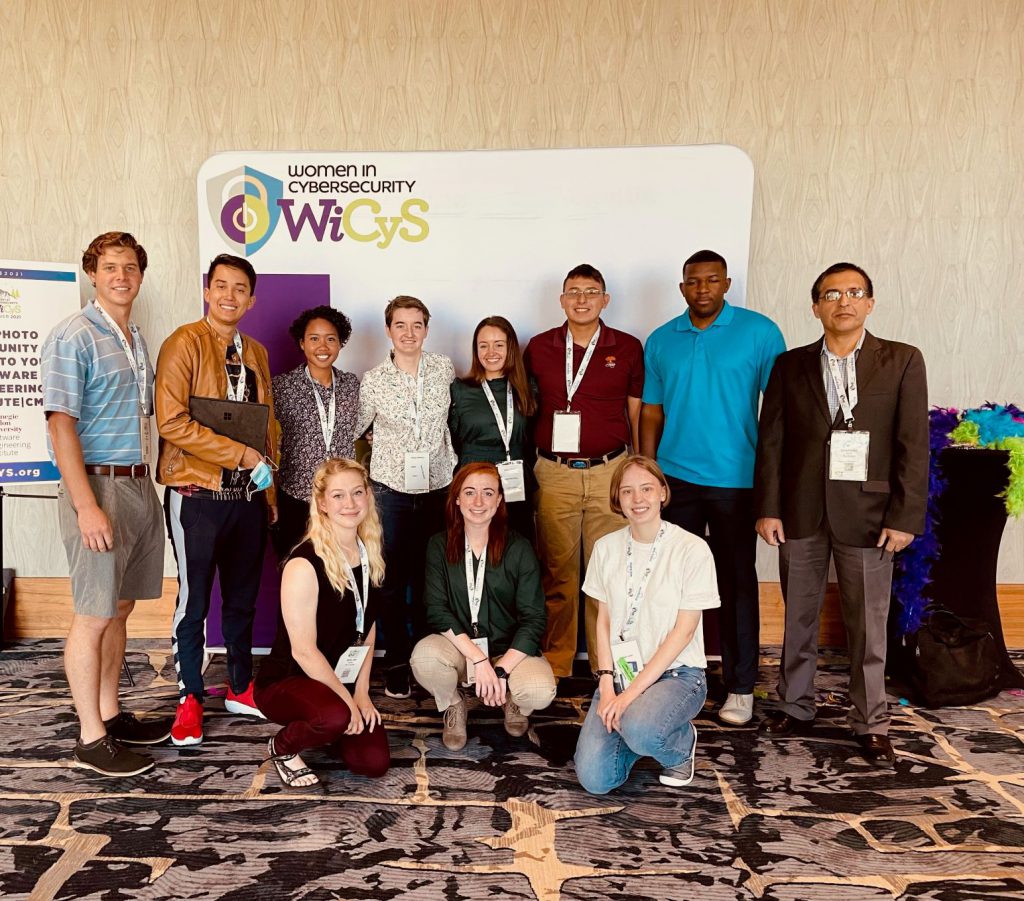 A contingent of cadets, and one veteran student, who are majoring in Cyber Operations is attending the Women in Cybersecurity (WiCyS) conference in Denver. Most in the group are members of The Citadel WiCyS chapter.
"Everyone in our group was awarded a travel grant to make this trip and this important experience possible," said Shankar Banik, Ph.D., founder of The Citadel Cybersecurity programs. Banik is with the group in Denver. "The networking here is one of the most important benefits of WiCyS, which helps organizations recruit and retain highly trained women cybersecurity professionals."
At WiCyS, a global community of women, allies and advocates, we are dedicated to bringing talented women together to celebrate and foster their passion and drive for cybersecurity. We unite local communities of aspiring and thriving women cybersecurity professionals across the world to collaborate, share their knowledge, network and mentor. We create opportunities through professional development programs, conferences, career fairs and more.

WiCyS.com
Cadet Shilo Smiles, seen front row-left in the photo above, is a senior and serves as president for The Citadel's chapter which established in 2019. Smiles is one of the college's CyberCorps Scholarship for Service recipients. The newest group of scholars will be announced soon.
Smiles and some of the other conference attendees are part of The Citadel Department of Defense Cyber Institute. The Citadel and the nation's other five Senior Military Colleges have each received approximately $1.5 million of federal money to establish a cybersecurity institute as pilot programs on their campus.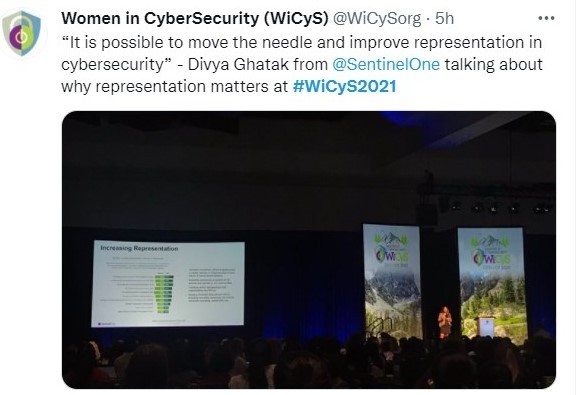 For more information on The Citadel's Cyber Operations degree and related programs, major, please visit this link.