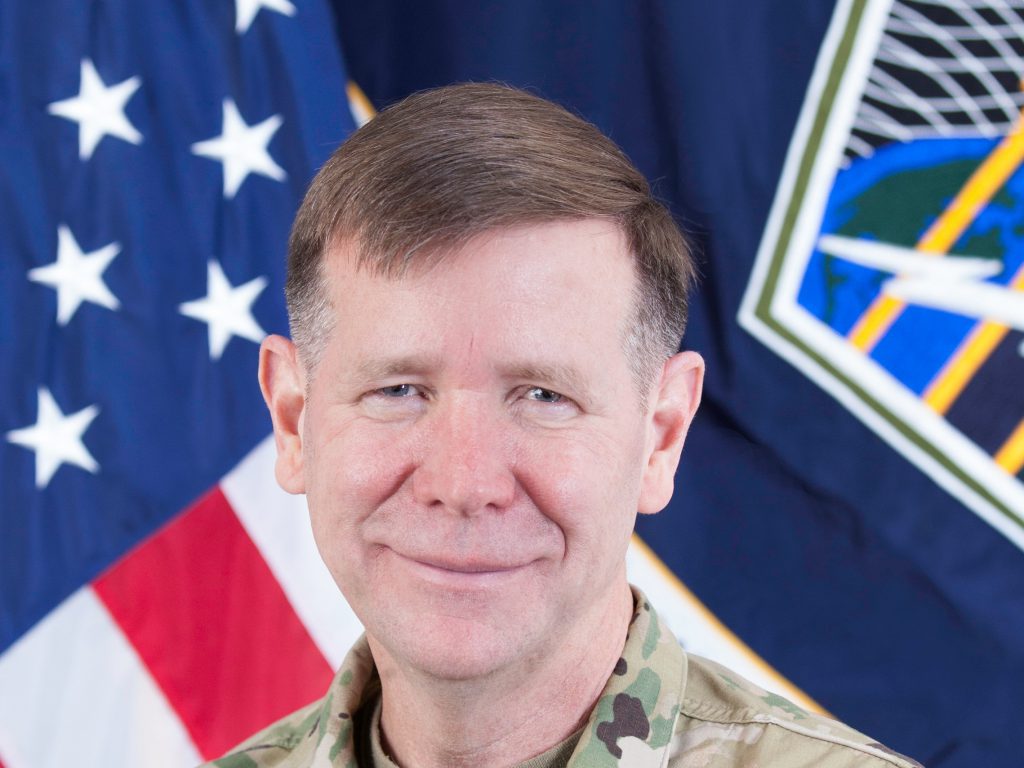 AND: The Citadel selected to join Cyber Command Academic Engagement Network
Lt. Gen. Stephen G. Fogarty, commanding general, U.S. Army Cyber Command (ARCYBER), will make a keynote address at The Citadel during the Jack Voltaic cyber conference. The conference will take place on the iconic Citadel campus in Charleston, S.C., Feb. 24 – 25, 2022.
Fogarty's presentation begins at 9a.m., Feb. 24, preceded by comments from South Carolina Governor Henry McMaster and will be livestreamed with a link available to a registered audience, including media. The conference theme is Cyber Resiliency for Critical Infrastructure. Attendance is open to professionals working in organizational functions responsible for infrastructure security.
The Jack Voltaic project and conference series is designed to enable the Army Cyber Institute (ACI) to study incident response gaps alongside assembled partners to identify interdependencies among critical infrastructure and provide recommendations. The program provides an innovative, bottom‐up approach to critical infrastructure resilience, focusing on cities and municipalities where critical infrastructure and populations are substantial.
Fogarty assumed command of ARCYBER in 2018. He visited The Citadel in 2021 to speak with cadets studying cybersecurity and toured the campus. His second visit, to participate in the Jack Voltaic event, comes shortly after The Citadel was selected to join the U.S. Cyber Command (CYBERCOM) Academic Engagement Network (AEN).
To request the link to the livestream, please email kkeelor@citadel.edu.
Training America's cybersecurity professionals

There are 84 academic institutions partnering with CYBERCOM in AEN, including 70 universities, 14 community colleges, nine minority-serving institutions and four military service academies, spanning 34 states and Washington, D.C.
The AEN military components include CYBERCOM Headquarters, ARCYBER, Joint Force Headquarters-Department of Defense Information Network, the Cyber National Mission Force (CNMF), Air Force Cyber Command/16th Air Force, U.S. Fleet Cyber Command/10th Fleet, U.S. Marine Forces Cyberspace Command, and the U.S. Coast Guard Cyber Command.
"(U.S.) Cyber Command's goal for the AEN is to strengthen our relationships and communication with these participating institutions," said David Frederick, CYBERCOM's executive director. "This will improve and sustain our efforts to meet cyberspace educational requirements and workforce needs."
According to a January 5 CYBERCOM release, the AEN will support and enhance four primary lines of effort (LOE): future workforce, applied cyber research, applied analytics and strategic issues. These LOEs are intended to serve as an investment in creating a robust and accessible pool of qualified cyber professionals. "With our academic partners, we can shape our cyber workforce while supporting the command's mission," Frederick said.
"The Citadel is proud to be included in this prestigious partnership with U.S. Cyber Command," said The Citadel President, Gen. Glenn M. Walters, USMC (Ret.), '79. "With The Citadel Department of Defense Cyber Institute already under way, and the growing number of cybersecurity cadets and students in our programs, the college is prepared to contribute highly trained, workforce-ready cybersecurity professionals to help defend the country."
The AEN extends partnerships to institutions through collaboration and access to CYBERCOM via scheduled events and engagements with command staff, the CNMF and the four component commands.
Frederick added that "this network will further enable us to shape and enhance cyber-focused innovation with partnerships and support the Department of Defense's ongoing strategic dialogue on cyberspace."
Some of the requirements for AEN selection include:
Cyber-related engineering programs
Intelligence-related programs
Applied analytics-related sciences programs
Process-related programs and certifications such as Project Management
Regional accreditation by the Council for Higher Education Accreditation
Read more about the matrix of cybersecurity and intelligence programs, scholarships and opportunities at The Citadel and through The Citadel Department of Defense Cyber Institute, here.
Contact the Department of Cyber and Computer Sciences here, or apply to attend The Citadel here.