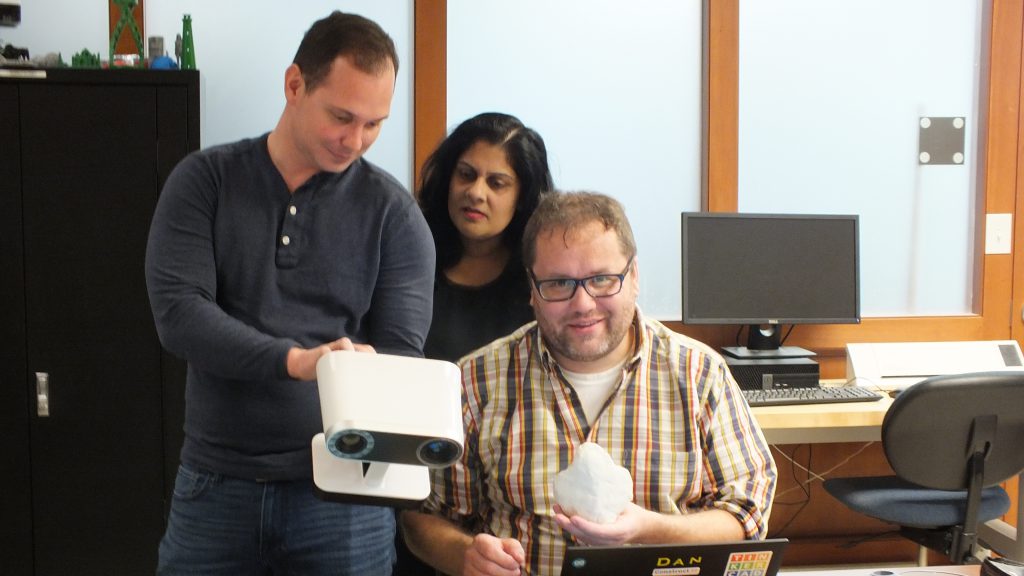 Photo (left to right): James Bezjian, Ph.D., Sarah Imam, M.D., and Daniel Hawkins
In response to COVID-19, three Citadel professors are working on a new design for an N95 medical mask.
With a closed campus, and full access to the 3D printers in The Citadel Makerspace, James Bezjian, Ph.D., Daniel Hawkins and Sarah Imam, M.D., are working together to come up with the new design.
Together, they bring expertise in medicine, 3D printing and 3D scanning.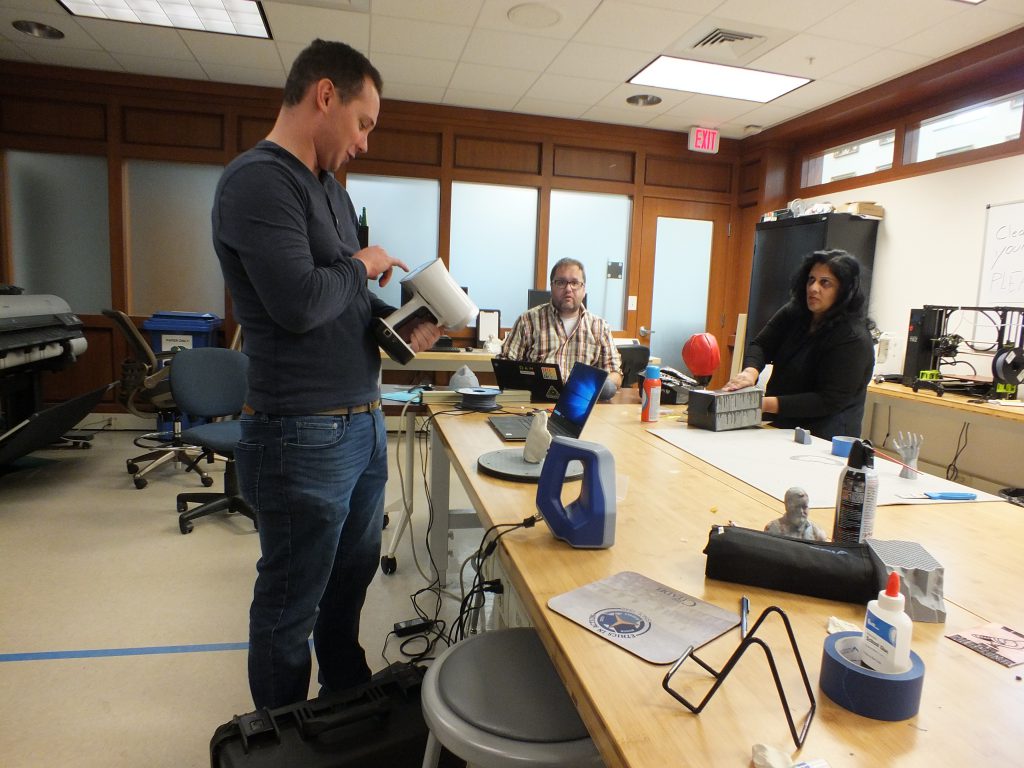 Bezjian is a professor of entrepreneurship and the director of the Innovation Lab in the Baker School of Business. Hawkins is an Academic Technology Librarian who also serves as the faculty advisor for the student Makerspace Club. Imam is a professor in the Department of Health and Human Performance, and she is also responsible for the establishment of The Citadel's globally recognized healthcare study abroad program to Lithuania.
Using a 3D-printed mold of a face, The Citadel team works on the design of their N95 mask.

Prototype of the final design for The Citadel-designed N95 mask.
Once the new mask is printed and assembled, it will be sent to MUSC and submitted for approval from the Food and Drug Administration (FDA).
However — while waiting on their mask design to be approved — the team is not just sitting around waiting.
Right now, The Citadel's 3D printers are being used to produce MUSC-designed masks that already received emergency approval from the FDA.
It's important to have as many 3D printers working as possible, because each mask takes about 10 hours to print.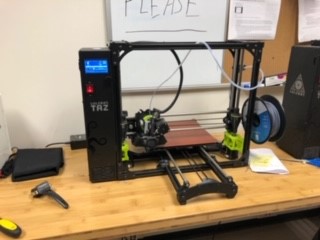 "We saw a real need in our community and knew our technology and skill sets combined could address it," said Bezjian. "We have purchased NinjaFlex filament and will print our design for MUSC, once approved. The mask will be flexible, reusable and be a one-piece component with HEPA filters. Printing as many masks as possible was a way we could help our community in a critical time of need."
The Citadel team started printing the masks for MUSC on Thursday, March 26.
Recently, along with some students, Bezjian digitally preserved military items at North Carolina's Army Airborne & Special Forces Museum using 3D scanning technology.
The Citadel Makerspace is an innovative emerging technologies lab run by the Daniel Library. When the campus is open, The Citadel Makerspace is available to all Citadel students, faculty and staff.