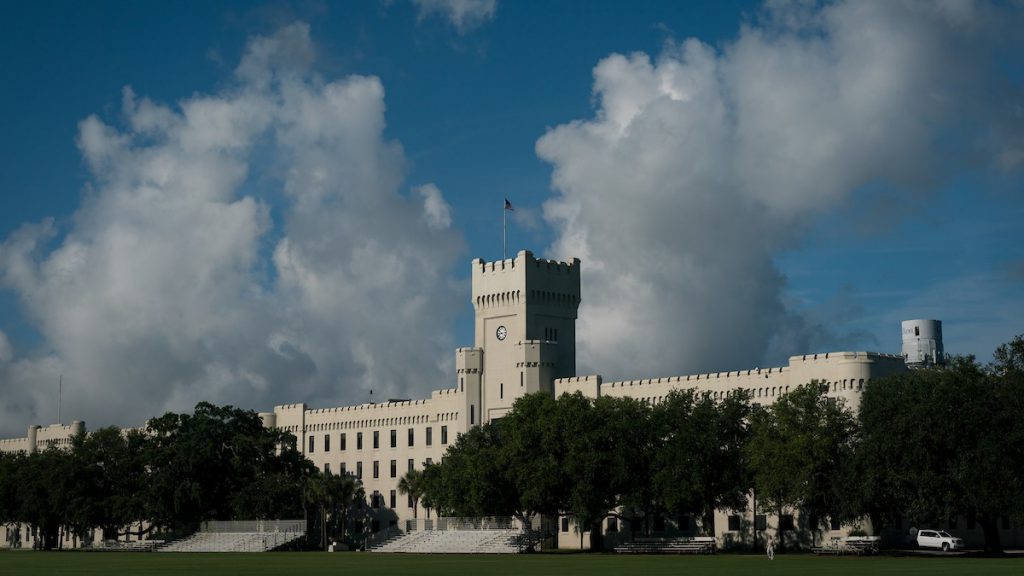 The Citadel is making the process of applying easier and more streamlined for prospective cadets and students through a partnership with Common App.
Common App is an undergraduate college admission website that standardizes the application process for more than 1,000 colleges and universities. Rather than applying individually to multiple colleges, Common App allows students to submit a single application to multiple schools.
"We're thrilled to partner with Common App to give prospective students an easier way to apply. We are looking forward to admitting many talented cadets and students through this program, as well as improving access for anyone interested in attending The Citadel," said Kelly Brennan, Ph.D., associate provost of enrollment.
Common App also allows students to apply for application fee waivers through their site, taking out a large obstacle for some when it comes to the cost of applying to college.
"It is a way to reduce barriers of applying for students. It levels out the playing field — rather than a student going to 15 different websites and applying for a fee waiver 15 different times, students can go to one website and click a box to send their application to a broader range of places, and I think that's a great thing," said Chad Faber, director of Admissions for The Citadel. "This will give high school students the ability to easily apply here the same way they do at other colleges."
Colleges and universities that utilize Common App have seen an increase in overall applications and underrepresented applicants. After a student applies, The Citadel will have personalized follow-up communication with each applicant, whether that be through phone calls or arranging a visit to campus.
"We will need to translate what this institution is and the meaning of it to prospective cadets. In the end, it's when a student identifies with somebody that they have a personal connection with — whether it's a cadet they see that they want to emulate or a faculty member they want to be taught by — that increases our chances of getting them to come here," said Faber. "It's easier to do that when you're at a place that there's never more than 30 kids in a classroom. It's a more personal experience here than most colleges. Common App is another way to get us to be able to tap into students that we may not have reached before."
The Citadel is ranked as the #1 Public College in the South for the 12th consecutive year, the #1 Best Colleges for Veterans in the South along with several other notable rankings. Since 2012, The Citadel has been in the Top 25 Undergraduate Engineering programs and is one of the first five engineering programs in the country. The college also has a 11:1 student-faculty ratio, ensuring each student has a hands-on learning experience and more opportunities to engage with their instructors. Click here to learn more about The Citadel.
"This college offers something unique that can't be found at many others, and we're excited to find new ways to share our core values – honor, duty and respect – with more students who may want to join the Corps of Cadets," said Brennan.
The Citadel boasts a 68% four-year graduation rate — compared to a national average of 37% — and the highest return on investment among all four-year colleges in South Carolina. Citadel alumni also have higher median earnings among other four-year colleges. To apply to The Citadel through Common App, click here.