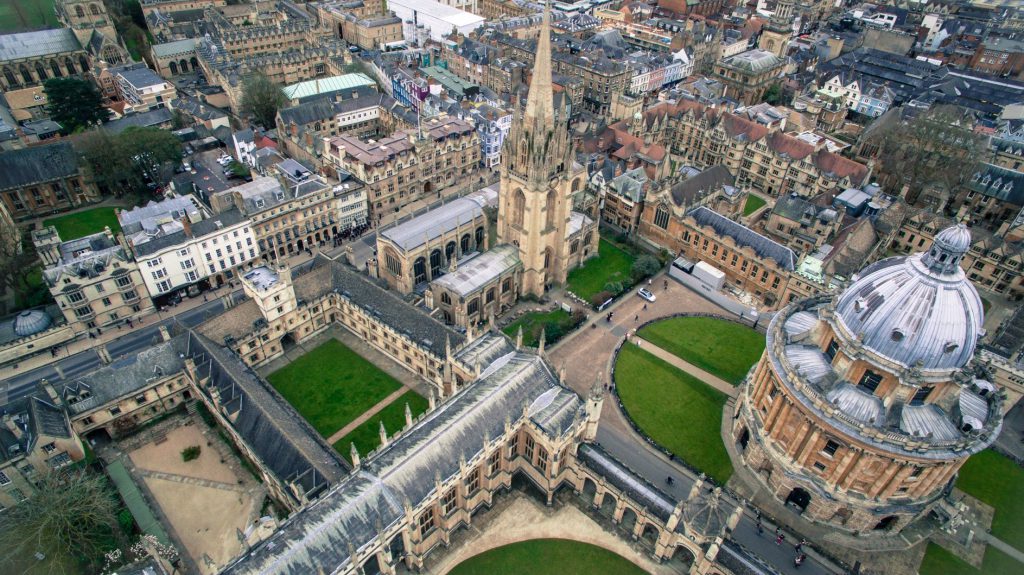 Photo: Aerial view of Oxford University
Gilbert Fenters, Class of 2019, will be swapping his dress whites for sub fusc, Oxford's academic dress
When it comes to learning more about global governments, a good place to start is overseas. That's exactly what a recent graduate of The Citadel, Gilbert Fenters, '19, decided to do.
Fenters has been accepted into Oxford's Master of Science in Global Governance and Diplomacy, a nine-month program that investigates a range of policy issues surrounding international institutions and processes. It's a highly competitive program, with an acceptance rate at around 20%.
"The University has established itself as the best in the world and enjoys a reputation of educating people who go on to do extraordinary things in a broad spectrum of fields," said Fenters. "Some of my favorite writers, particularly C.S. Lewis and J.R.R. Tolkien, studied and worked at Oxford. I visited last summer and got to see the 'dreaming spires' firsthand. After that, I was hooked."
Fenters graduated this May, with a degree in Business Administration through the Tommy and Victoria Baker School of Business. He says he choose business because of the opportunities it provides, as well as the practical, real-life information that is provided through the department.
"I think The Citadel has a really unique way of teaching you skills and preparing you for life outside of the gates without you even knowing it," Fenters continued. "Cadets are forced to learn or improve essential life skills like time management and leadership while also learning the importance of integrity and hard work."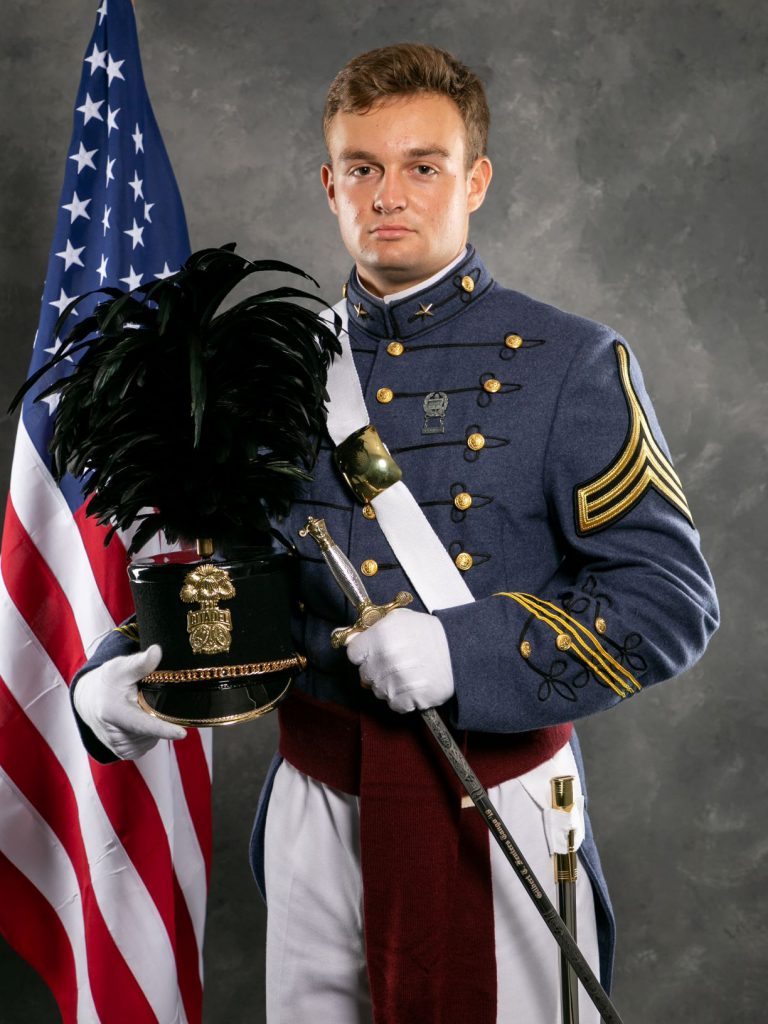 The Citadel also helped Fenters in other ways — like preparing him to wear a uniform. Though students at Oxford don't always have to be in a uniform like cadets at The Citadel, they are often required to dress in sub fusc, which is the university's full academic dress.
Fenters will leave for Oxford at the end of September, and the master's program will begin in early October. He says he's interested in attending law school after, though he's also planning on keeping his options open.
The Citadel also enjoys an excellent reputation of producing alumni who accomplish amazing things. I was very attracted to the uniqueness of The Citadel compared to other colleges and universities. The Citadel challenges students inside and outside of the classroom in ways that other colleges cannot, making the whole experience more rewarding. There are a lot of alumni in my hometown, and I saw how much the school means to them. I wanted to be a part of that network. I wanted to wear the ring.