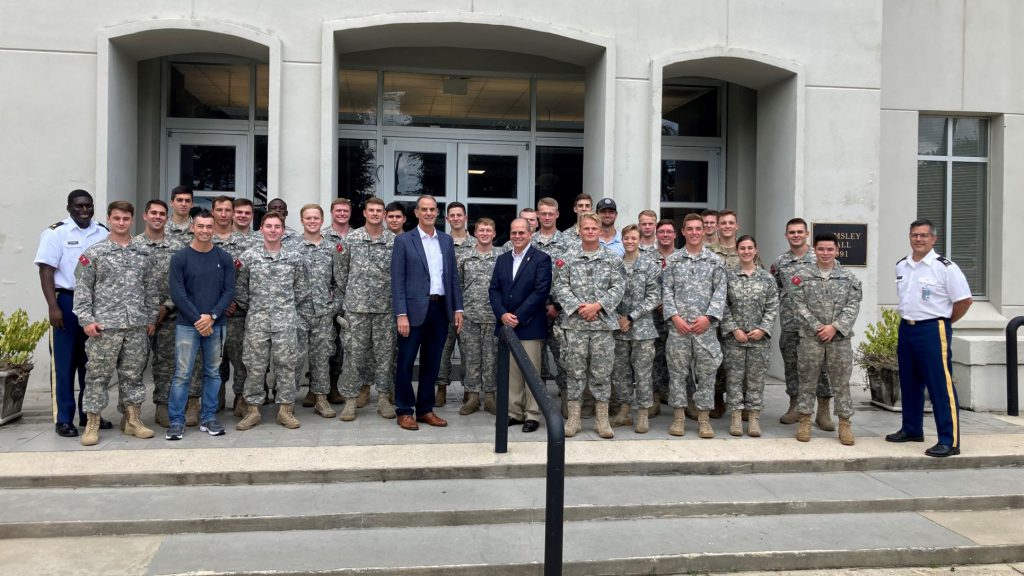 By faculty members in The Citadel's Department of Civil and Environmental Engineering
For The Citadel's 2021-22 academic year, Civil Engineering and Construction Engineering senior cadets and students will work collaboratively on interdisciplinary teams to plan, design and develop construction approaches needed to accommodate the air transportation industry's most forward thinking innovation in decades — electric vertical take-off and landing vehicle (eVTOLs).
Senior cadets and students majoring in civil engineering and construction engineering will design ground facility infrastructure needed to support this rapidly evolving aeronautics industry enterprise, using Rock Hill-York Co. Airport in South Carolina as a case study site location.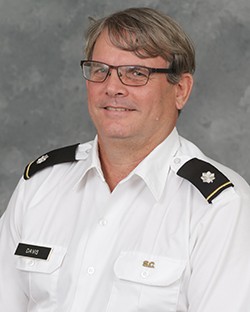 "The objective of this challenging assignment is for students to apply their broad-based, design focused engineering skills and proficiencies to determine distinct infrastructure needs for this cutting-edge technology, eVTOL as an emerging aeronautical mobility service," said William J. Davis, Ph.D., PE, head of the Department of Civil and Environmental Engineering and the Construction Engineering program at The Citadel. "This unique course curriculum will serve to prepare students for engineering careers in advanced air mobility, including planning and design of airports, heliports, vertiports and high-density vertiplexes."
Throughout this year-long course assignment, students will work closely with an advisory panel of industry experts including Gary Siegfried, PE, program manager with the South Carolina Aeronautics Commission. "We are excited to partner with The Citadel to educate future engineers on cutting-edge technology," Siegfried said. "While significant certification challenges remain for the emergent eVTOL industry, this timely academic engineering exercise will serve to ensure SC airports are better prepared when the time is right."
In addition to SC Aeronautics, The Citadel is partnering with Transoft Solutions, provider of AviPlan, a customized digital design software widely used by industry professionals to solve airfield planning, engineering, design and operational challenges at major airports. Using AviPlan, students will analyze current and future airfield operations, including complex docking, terminal facilities, gate configurations and service facilities.
"The Transoft Education Program is our way of encouraging universities to adopt new technologies, such as eVTOLs, and provides students with learning opportunities to cultivate their skills and prepare graduates for future careers in the aviation sector," said Ben van Leest, Transoft's SVP, Aviation. "We believe it's important to invest in the future of these students, and our industry as a whole."
The Aerospace Industries Association forecasts a $115 billion annual impact from the U.S. Advanced Air Mobility (AAM) sector by 2035, adding 280,000 new jobs and $20 billion in exports by 2033. The Vertical Flight Society reported that the number of eVTOL aircraft companies grew from 169 to more than 300 between 2017 to 2020.
For qualified graduate engineers entering the workforce, AAM provides additional employment opportunities, including airframe manufacturing; sensor technology such as cameras and radar; sustainable energy development such as electric batteries, and hybrid motors; global positioning systems; and software development, security and logistics.
"EVTOLS represent the advent of promising technological advancement to better address mobility needs through engineering innovation," said Dan Nale, Ph.D., PE, Citadel Professor of Professional Practice. "During my 35 years as a Gulfstream Aerospace Executive – after graduating from The Citadel, I might add – I saw firsthand how students who engage in breakthrough technology and actual workplace engineering scenarios prior to graduation are better prepared for the job market."
"I am very excited about this unique capstone design project and fantastic learning opportunity for students to apply real-world engineering methods, develop creative engineering solutions for eVTOL mobility, and jump-start successful careers in the engineering marketplace," Davis said.
Six civil engineering and construction engineering students will participate in The Citadel's eVTOL capstone design course sequence during the 2021-22 academic year. 
For more information, please contact Dr. Dan Nale, dnale@citadel.edu or Dr. William J. Davis, jeff.davis@citadel.edu.