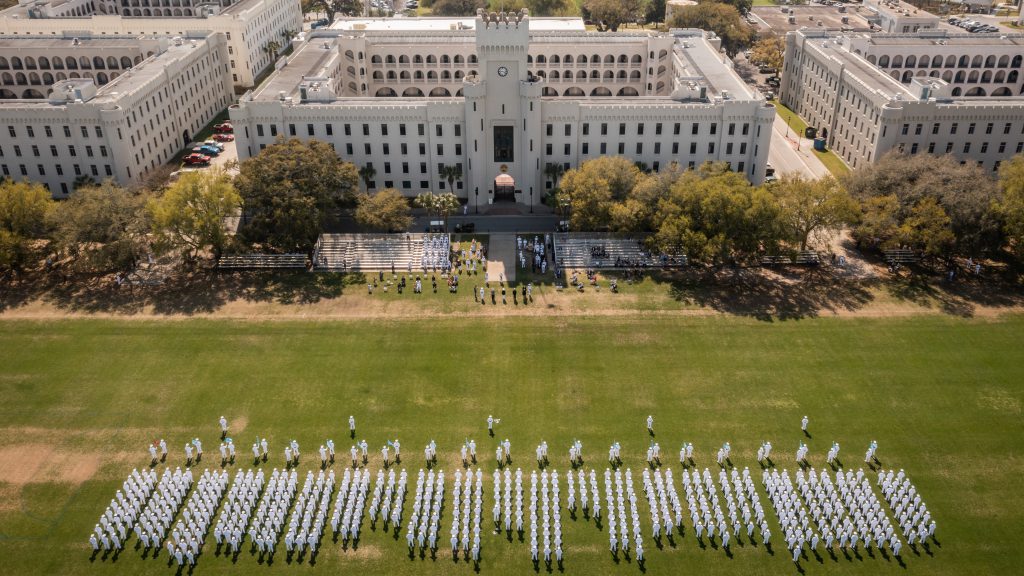 The Class of 2024 will enter the weekend having completed one of the biggest milestones in a life of a cadet.
On March 26, in a socially distanced ceremony on Summerall Field, more than 550 freshmen cadets marched out to renew their Cadet Oath.
The Oath Renewal Ceremony is usually performed at Marion Square, in front of the original Citadel building. This year, due to the pandemic, the ceremony was held privately on campus.
The ceremony also included some of the recipients from 2020, who were not able to be honored due to the campus closure.
Watch the ceremony below: