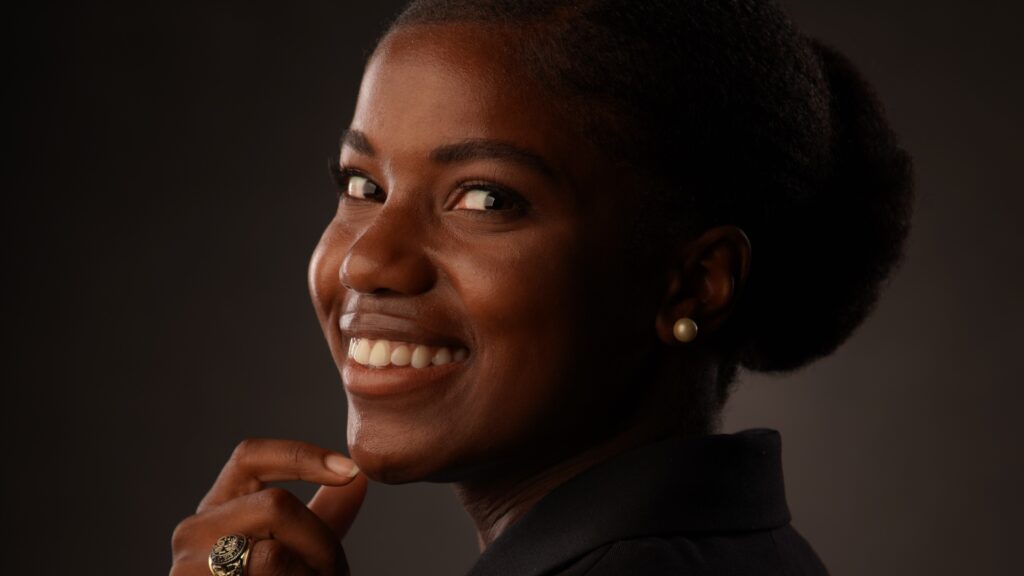 A Citadel alumna is advancing her career — and it all started with an email. When Taylor Diggs, who graduated in 2021, first saw the message in her inbox encouraging a group of Citadel graduates and current students to apply to Phi Kappa Phi fellowships and scholarships, she knew immediately this would make a substantial impact toward her goal to serve others.
And it did. Diggs was selected as a recipient of a Marcus L. Urann Fellowship by The Honor Society of Phi Kappa Phi, the nation's oldest and most selective collegiate honor society for all academic disciplines. Diggs is one of only six recipients nationwide to receive the prestigious $20,000 fellowship, named for the Society's founder. It's no surprise, as Diggs was accepted to 14 law schools, with nine of them being among the nation's top ranked. As a Urann Fellow, Diggs will pursue a Juris Doctor at Harvard Law School.
Since its creation in 1932, the Fellowship Program has become one of the Society's most visible and financially well-supported endeavors, allocating $649,000 annually to outstanding students for first-year graduate or professional study. This year's program presented two awards for $35,000 each, the 1897 Fellowship and the Sherrill Carlson Fellowship; six $20,000 Marcus L. Urann Fellowships, named for the Society's founder; and 54 fellowships of $8,500.
"As I reflect on my time at The Citadel, I have realized just how important mentorship truly is. Although militarized aspects of the cadet experience are usually in the forefront, I found the greatest mentors in the halls of academia. Although I donned a uniform as I listened to lectures, academia allowed me to show up unapologetically as myself, to question the world around me and to simply learn," said Diggs.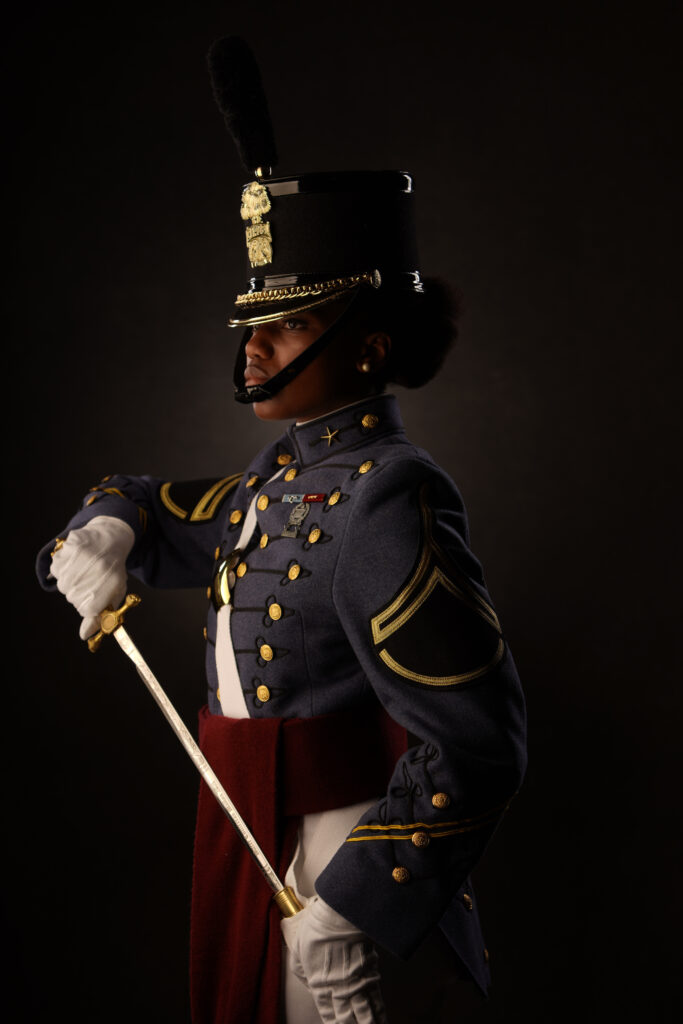 Diggs credits two Citadel professors for helping her with the application for the Urann Fellowship. Without encouragement from Scott Lucas, Ph.D., head of the department of English, and Licia Hendriks, Ph.D., an English professor and the director of graduate studies at The Citadel, Diggs wouldn't have applied.
"Taylor was a remarkably impressive cadet — she graduated summa cum laude with a Political Science major and Spanish minor as a member of the Honors Program. I taught her in an Honors English course in fall 2019, and she was constantly looking for ways to engage both creatively and intellectually — that semester she wrote an original poem for a campus program about contemporary life in the barracks, and the next she solicited a recommendation from me for a summer International Affairs program at Howard University," said Hendriks. "She is a wonderful representative of The Citadel, an inspiration to those who aspire to follow in her footsteps, and her fine accomplishments reflect admirably upon both The Citadel's chapter of Phi Kappa Phi and the college as a whole. She made my job as awards officer both fulfilling and pleasantly effortless."
Diggs earned a bachelor's degree in political science as well as a minor in Spanish from The Citadel. Originally from Scotch Plains, New Jersey, she participated in several clubs on campus, including the women's soccer team, the Honors Program, the African American Society and the Gold Star Journal where she served as the editor-in-chief. Through these experiences, Taylor was encouraged to study abroad, take part in seminar courses, connect deeply with the campus community and develop new transferable skills for all work environments.
Over the past two years, she worked as a paralegal case handler, supporting and advocating for low income tenants in New York City. She says this experience taught her that individuals can make a difference, even in the smallest of actions. Diggs's experience in this role fueled her desire to continue to examine economic injustice across the country and the legal remedies to inequity.
The selection process for a fellowship is based on the applicant's evidence of graduate potential, undergraduate academic achievement, service and leadership experience, letters of recommendation, personal statement of educational perspective and career goals and acceptance in an approved graduate or professional program.
"Being selected for this fellowship felt as though my small community was being honored. I'd like to take the time to express gratitude to the teaching staff of The Citadel and to thank those that were a source of encouragement. I am so grateful that organizations continue to support higher education and I hope that scholarship continues for generations of Phi Kappa Phi members," said Diggs.
Phi Kappa Phi Fellowships are part of the Society's robust portfolio awards program, which gives more than $1.3 million each year to outstanding members and students on chapter campuses through study abroad grants, graduate fellowships, funding for post-baccalaureate development, member and chapter awards, and grants for local, national and international literacy initiatives.
About Phi Kappa Phi
Founded in 1897, Phi Kappa Phi is the nation's oldest and most selective collegiate honor society for all academic disciplines. Phi Kappa Phi inducts approximately 25,000 students, faculty, professional staff and alumni annually. The Society has chapters on more than 325 select colleges and universities in the United States, its territories and the Philippines. Membership is by invitation only to the top 10 percent of seniors and graduate students and 7.5 percent of juniors. Faculty, professional staff and alumni who have achieved scholarly distinction also qualify. The Society's mission is "To recognize and advance excellence in all fields of higher education and society and engage the community of scholars in service to others." For more information, visit www.phikappaphi.org.