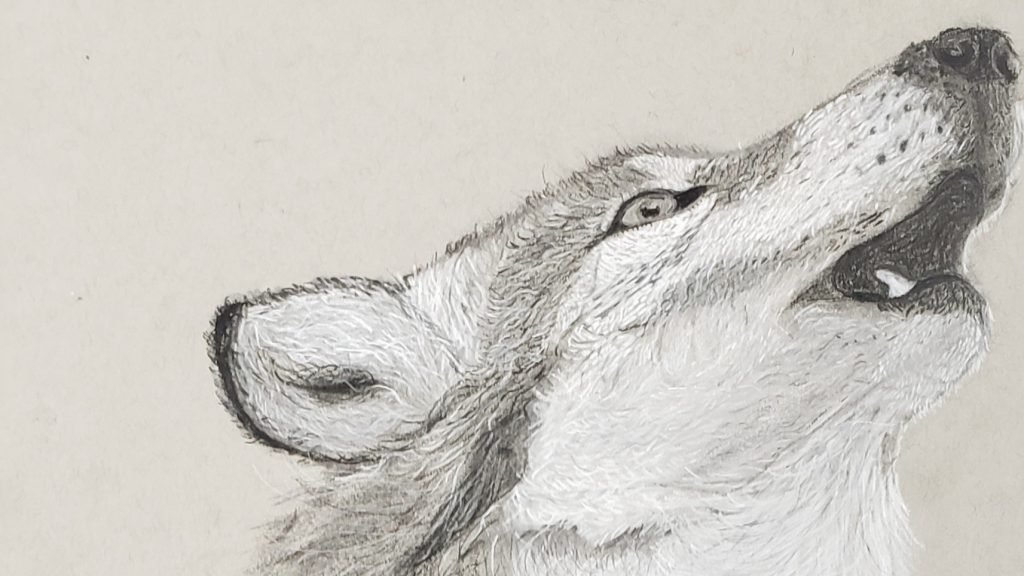 Citadel cadets' wildlife drawings on view at the Charleston County Public Library Main Branch through January 31
Photo above: Wolf by Cadet Shaun Garza, '24, Criminal Justice major, Fine Arts minor
"All Creatures Great and Small: Wildlife Drawings by Citadel Cadets" is an exhibition currently on view in the front lobby of the main branch of the Charleston County Public Library on the peninsula.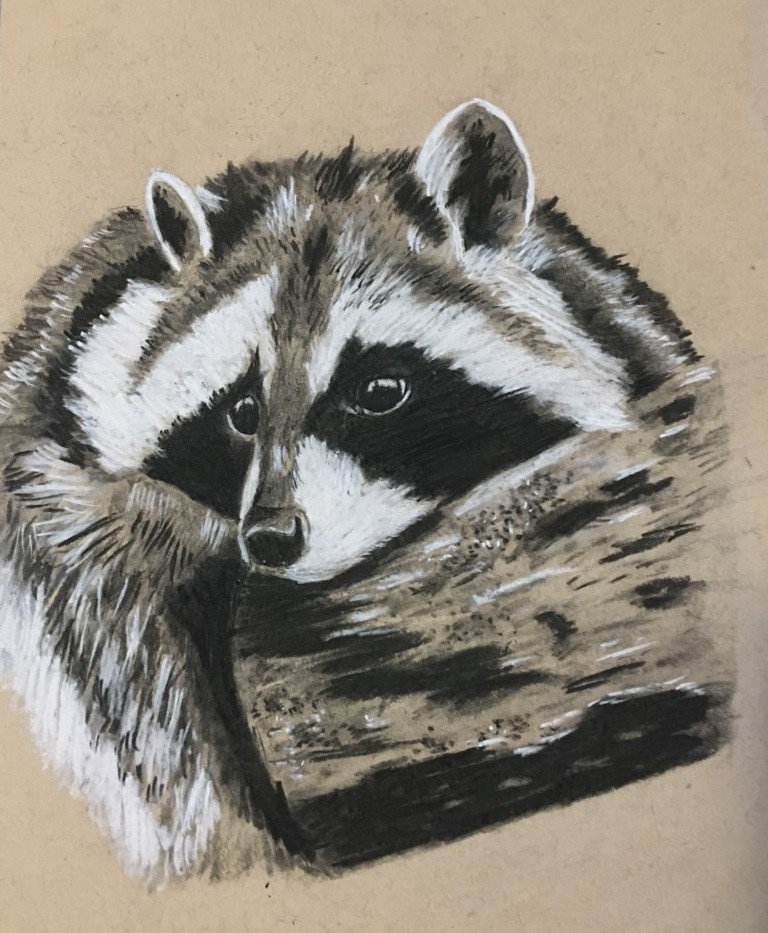 This exhibition showcases artwork by 14 cadets selected from Prof. Rick Sargent's popular drawing and wildlife drawing classes.
Cadets used charcoal or pen and ink on toned paper to draw a variety of animals from a bear to a butterfly.
The exhibit was curated by Sargent, a Fine Arts Visiting Professor with The Citadel School of Humanities and Social Sciences, and The Citadel Director of Fine Arts, Tiffany Silverman.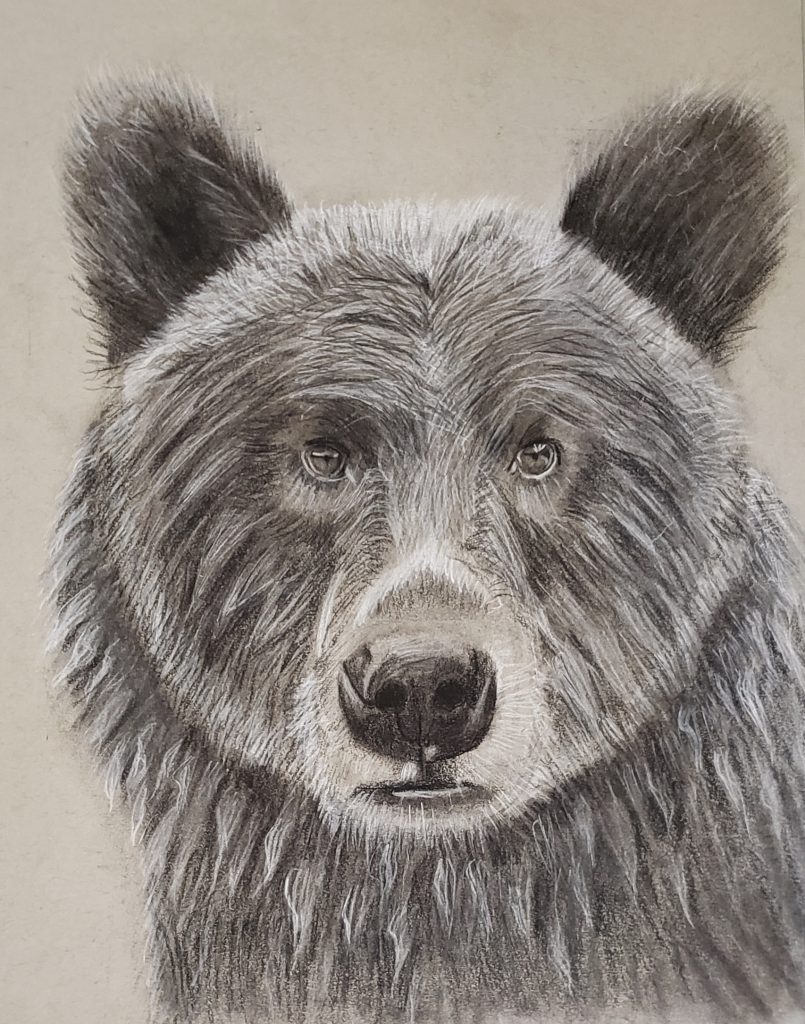 The library is located at 68 Calhoun Street, with free parking for visitors in a garage being the library. Operating hours are listed at this link, but may be subject to change due to the pandemic.
Due to COVID restrictions, rather than having a formal exhibition opening, there will be an informal drop-in on Wednesday, January 26 from 5-7 p.m. in the library lobby, during which Sargent, Silverman and some of the exhibiting cadets will be available to answer questions about the artworks.
Cadets with artwork on view
Cadets included in the exhibition are as follows. Note that the majority of the exhibitors are Fine Arts minors, one of the largest minors on campus.
Jonathon Dowell, '22, Electrical Engineering major/Fine Arts minor  
Shaun Garza, '24, Criminal Justice major/Fine Arts minor  
Mia Gervais, '23, Psychology major/Fine Arts minor   
Mao-Xiang Hou, '21, Business major/Fine Arts minor  
Alecia Koch, '21, Criminal Justice major/Fine Arts minor 
Isaac Koepper, '22, Electrical Engineering major  
Grayham Ives, '22, Accounting major  
Wesley Lane, '21, Business major/Fine Arts minor  
Princess Lopez, '25, Psychology major  
Kaytlynne McCord, '22, Chemistry major/Fine Arts minor  
Michael Mewhorter, '20, Intelligence major  
Matthew Nulman, '21, Mechanical Engineering major/Fine Arts minor  
Catherine Rodriguez, '24, Business major/Fine Arts minor (Veteran Day Student)
Noah Williams, '25, Intelligence major/Fine Arts minor