Reports & Cadet Blog
MESSAGE 6: EXPEDITION UPDATE
While visiting Johnson Space Center in Houston recently, I learned a lot about Col. Randy Bresnik's upcoming space mission. Mission 53 will launch from the Baikonur Cosmodrome, which is located in Kazakhstan and has been the launch site for Soviet and Russian space missions since 1957. The launch is set for late May, with a possible delay of two months. Col. Bresnik, who is commanding the expedition, will be traveling aboard the Soyuz MS-05 spacecraft with two additional crew members, Sergey Ryazanskiy who is Russian and Paolo Nespoli who is Italian.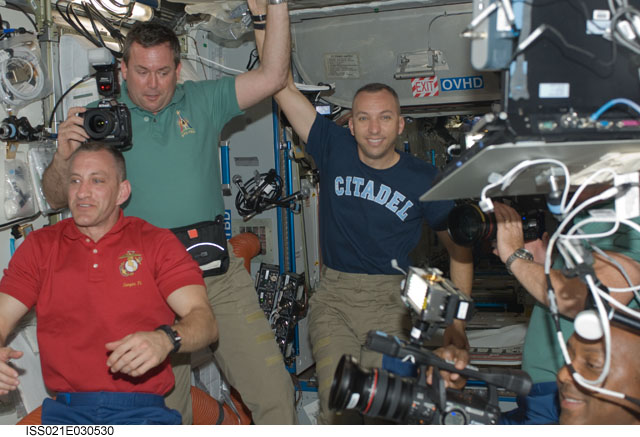 Once docked with the International Space Station (ISS), the crew will participate with Mission 52 until Col. Bresnik assumes command of Mission 53 in September. He will be the first Marine Corps. Officer to command a mission on board the station and the second astronaut to celebrate his 50th birthday in space!
Col. Bresnik will be incredibly busy while orbiting above us. Much like cadets at The Citadel, astronauts have their daily schedules planned down to the minute — including their free time. His previous mission, STS-129, in November 2009 lasted only 11 days and included two extravehicular activities, better known as space walks. Due to its longer duration, the Expedition 52/53 astronauts will have significantly more time for a variety of duties and activities. That includes observing the Earth from the ISS's windowed cupola, something Col. Bresnik mentioned that he is especially looking forward to when I spent the day with him to observe training at the Johnson Space Center. During this time, he and his fellow crew members will be using photography and social media to give us a glimpse into their experiences in space and show us their unique view of the Earth below.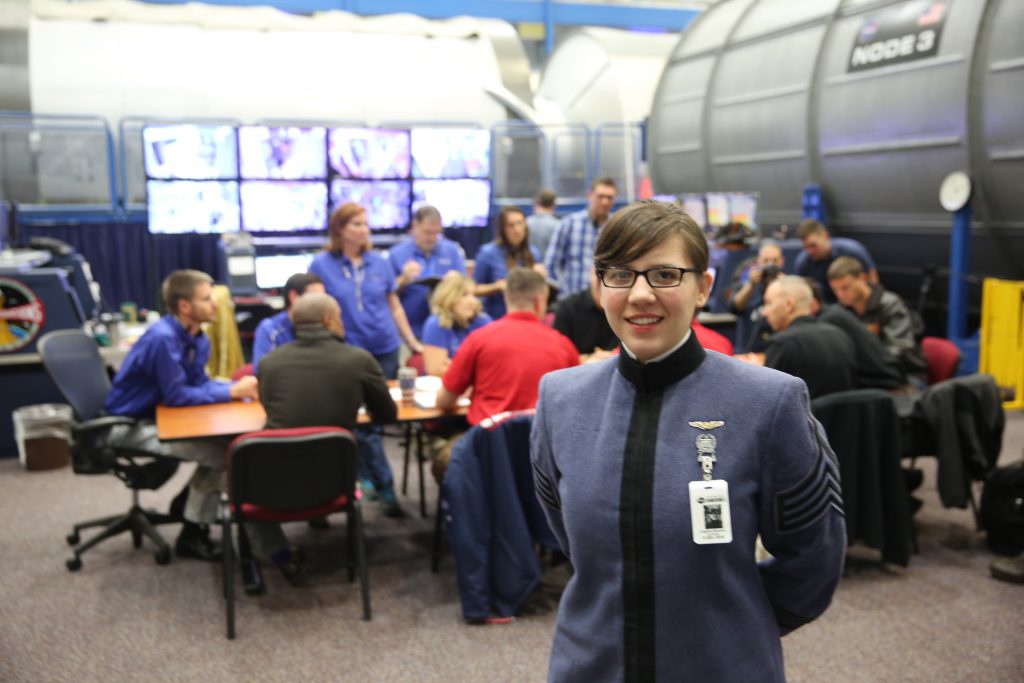 Keep checking back for more information and updates as our Citadel Space Star's launch creeps closer.
Angelica