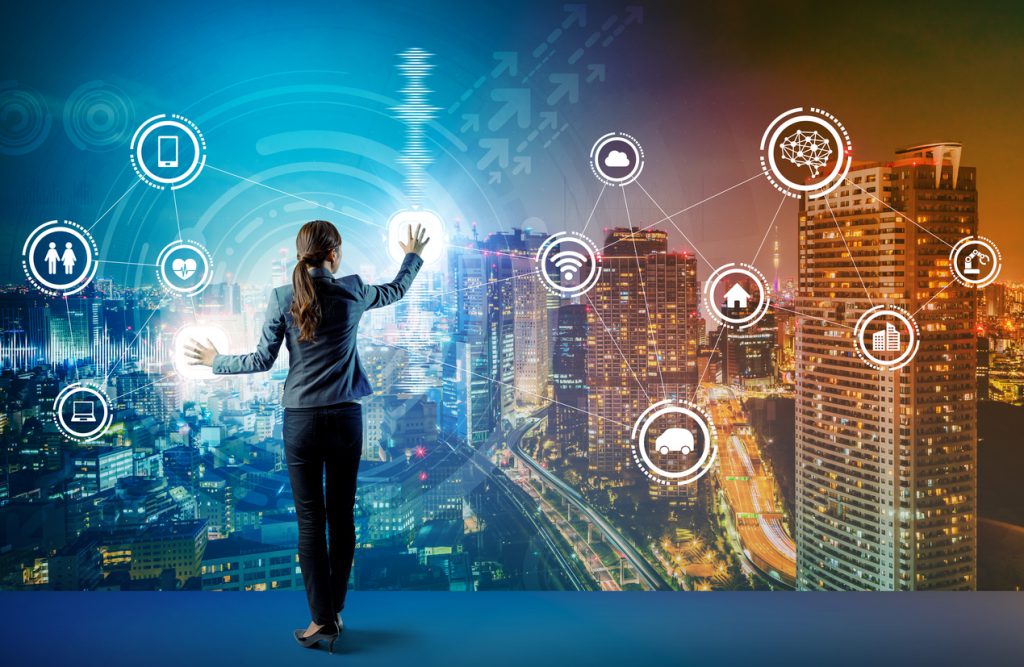 The Formation of the Internet of Things
Technologically, the world of today is vastly different from the world of 20 years ago and even 10 years ago. Advancements and developments in technology continue to spread like wildfire and are changing the way we live our daily lives. The birth of the internet from the basic action of connecting two computers together to "communicate" with one another in 1969 has led to unimaginable innovations in which technology plays a central role in every action of daily life. This is becoming more true as companies begin to invest in the Internet of Things (IoT), or the connection of operational devices with the internet.
What is the Internet of Things?
The term "Internet of Things" was first coined by Kevin Ashton of MIT in 1999. The "things" referred to in this term can be any tangible object or living thing that has a unique identifier which can transmit data over a network. Some examples of these things could be pets with biochips, a car with sensors that transmit information about the functioning of the vehicle, or the fitness watches one wears while working out.
According to Business Insider, IoT is being developed in three distinct fields: consumer, enterprise, and government. In the area of consumer IoT, smart homes and personal health solutions are gaining ground. Businesses, composing the enterprise segment, are looking for ways to automate and utilize robotics. Finally, the government is developing smart cities which employ connected cameras and meters to collect information and aid in developing appropriate solutions.
It is estimated that over the next five years, that $6 trillion will be spent on IoT with the area of enterprise leading the way. Government will come second, followed by consumers. Business Insider predicts that in 2020 there will be approximately 34 billion IoT devices in use which is up from 10 billion in 2015.
Leading Businesses in the Internet of Things
Which companies are leading the foray into IoT? Who are the leaders with the most experience and the best investment opportunities? Here are some of the key businesses which are developing fascinating innovations in this field:
Learn More About the Internet of Things From The Citadel
These are some of the key players in the field of IoT, but there are many other startups and companies involved in IoT. This technology will continue to develop and has the potential to greatly change our lives.
Do you want to learn more about the Internet of Things and how it's impacting the world of business? Online courses from The Citadel MBA provide you with the opportunity to do just that! Please contact us to learn more about how our Online MBA program can teach you the ins and outs of what it takes to succeed in business in today's ever-changing world.