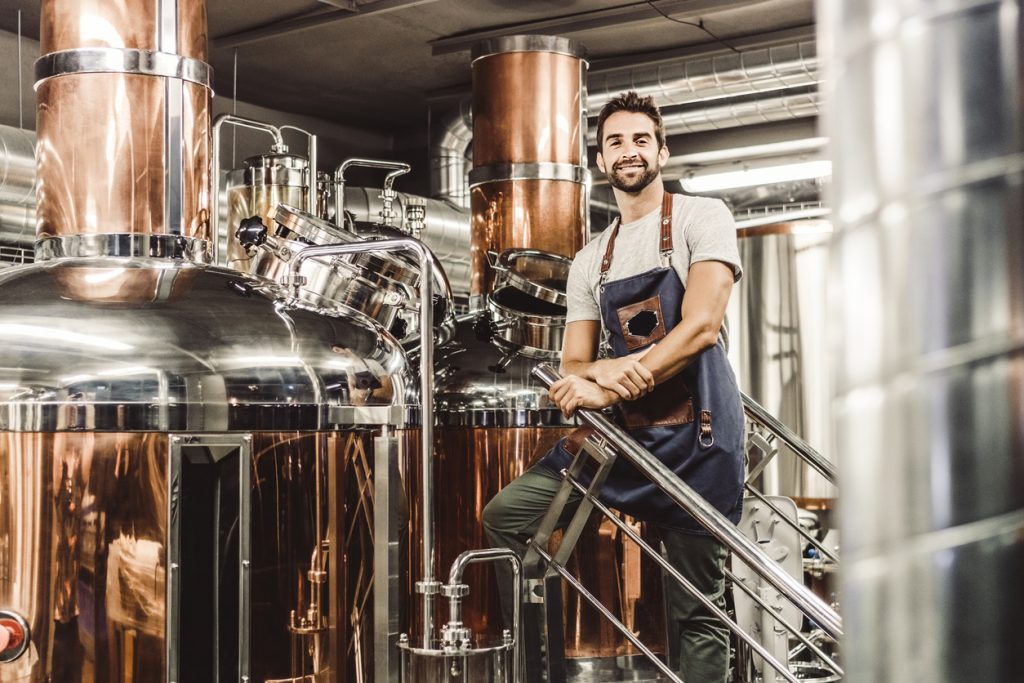 Beer brewing in South Carolina is a big business. There are currently 50 craft breweries in South Carolina, with the heaviest concentration in the Charleston region. Combined, these breweries produce over 100,000 barrels of beer and contribute an estimated $650 million to South Carolina's economy. Industry experts cite the following three reasons for the popularity of craft beer:
Fuller flavor
Greater variety
Interest in supporting local businesses
Law Changes to Expand Brewing in South Carolina
In order for the craft beer industry to take off to the heights of today's success, legislators had to change state laws. While changing laws doesn't happen overnight, South Carolina legislators did accomplish a great deal over several years to improve the viability of craft breweries.
In 2005, SC law didn't allow beer above 5% alcohol by weight (6.3% alcohol by volume) to be brewed or sold in the state.
In 2007, SC legislators lifted the limit to 14% alcohol by weight (17.6% alcohol by volume).
By 2010, SC law allowed for beers to be sampled on-site
In 2013-2014, SC law allowed for breweries to sell beer directly to customers and to serve food.
Beer Tourism in South Carolina
In a region that welcomes over 4 million visitors a year, there's good news regarding beer tourism. A survey by the Brewers Association discovered the following interesting stats:
More than 10 million people toured craft breweries in 2014.
More than half the visitors who toured breweries were from outside the destination.
Approximately 18% of craft beer drinkers visit three or more out-of-town breweries each year.
Beer festivals, beer trails, and even beer-themed hotel packages are quickly rising in popularity. The concept of "beer hospitality" integrates the craft brewing industry with other hospitality partners to create the ultimate visitor experience.
Opportunities for Entrepreneurship
According to a report by the Brewers Association, small and independently owned craft breweries account for 98 percent of all U.S. operating breweries.  In addition to catering to tourists with taprooms and events, many craft brewers find success with distribution. With growth rates of up to 150% since 2013, the concern is not on the number of breweries, but rather the quality of the beer.
Brewers welcome competition, however, they encourage entrepreneurs to enter the industry for the right reasons. In order to achieve success in the growing marketplace, entrepreneurs must want to produce a high-quality product. Jumping in because of industry growth yet producing a poor product hurts the industry as a whole.
Get Brewing in South Carolina
If you think you have what it takes to produce a quality craft beer, then it's time to get brewing! South Carolina law continues to evolve and change for industry needs. Just last year, legislation passed a law allowing breweries to participate in nonprofit events. Another law passed allowing breweries to sell liquor.
Changes to state law are the result of brewers banding together in advocacy for their industry. Their success in attracting legislative action has contributed to creating jobs and boosting the overall state economy.
Learn How to Run Your Brewery With an Online MBA From The Citadel
Craft beer is indeed a big business, and in order to be successful, it must be treated as such. Earning your MBA online from The Citadel provides a strong foundation for building your business. Online classes provide a flexible schedule and connect you with some of the best leaders in business. Contact us today to learn more about how an MBA from The Citadel can prepare you for success in the craft beer industry!