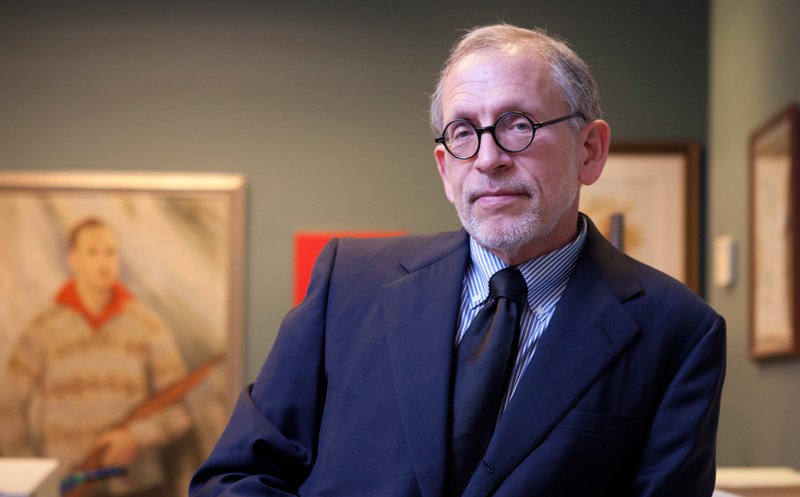 Harlan Greene will present "Tracing Charleston's LGBTQ History: Problems and Opportunities" April 10
An award-winning author who now serves as head of The Special Collections Department at the College of Charleston will give a presentation Tuesday, April 10 at The Citadel.
Harlan Greene, a Charleston native, will speak about the city's LGBTQ history at 6:30 p.m. in Bond Hall 165. The presentation, "Tracing Charleston's LGBTQ History: Problems and Opportunities," is free and open to the public.
An authority on the past
Greene has published numerous fiction and nonfiction books and essays focused on Charleston, homosexuality and Jewish identity. He received the Lambda Literary Award for Gay Men's Fiction for his 1991 coming-of-age story What the Dead Remember and was nominated for the same award for his 2005 novel The German Officer's Boy.
Additionally, Greene is a historian, researcher and archivist who is considered an authority on Charleston's past. In his current role as the head of the College of Charleston's Special Collections Department in Addlestone Library, he helps the college file, preserve and share rare and historical material.
"We can think of no one more qualified than Harlan Greene to discuss the history of Charleston," said Melanie Maddox, chair of The Citadel Pride Alliance, one of the groups co-sponsoring the presentation. "Greene has worked for more than 20 years in different roles to preserve history, and the members of The Citadel Pride Alliance are extremely pleased to welcome him as our first sponsored community speaker to The Citadel campus."
Promoting the college's commitment
Greene's presentation is the first event The Citadel Pride Alliance has sponsored since its inception in February. Along with the alliance, the Department of History and the Diversity, Equity and Inclusion Council are sponsors of the presentation.
For Shawn Edwards, chief diversity officer at The Citadel and co-chair of the Diversity, Equity and Inclusion Council, this presentation supports the college's commitment to promote a culture of inclusion and equity.
"Understanding the history of the LGBTQ community in Charleston provides greater context and strengthens The Citadel's inclusivity for this critical part of our campus community," Edwards said.
The council was formed through The Citadel's current strategic plan, LEAD 2018, and works to create and support a culture of equal opportunity where the personal and professional growth and advancement of every individual is valued and strengthened.