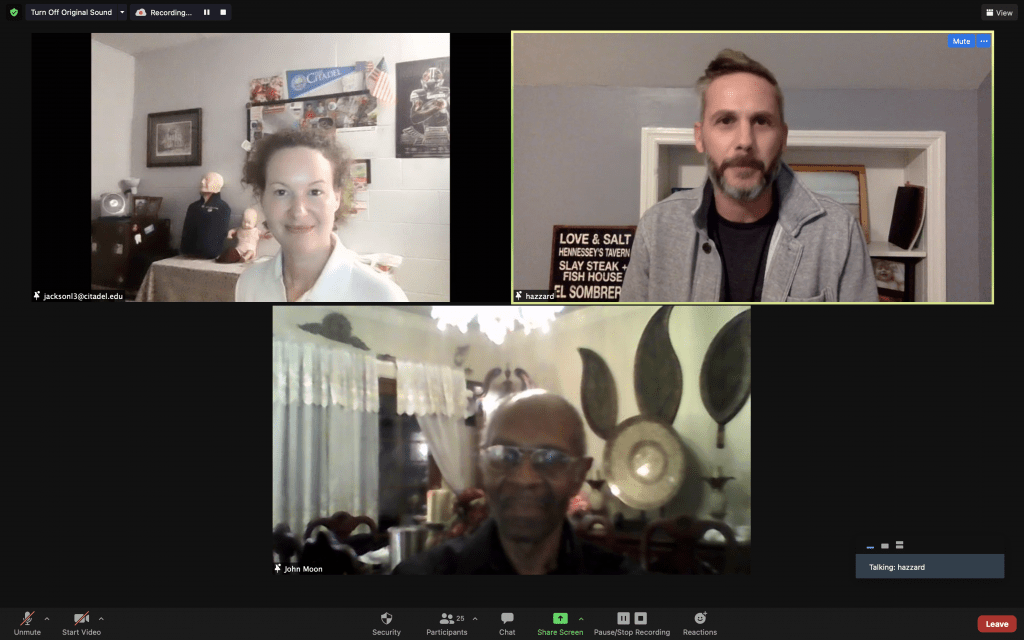 In 1970 as the shock effects of the civil rights movement reverberated around him, 21-year-old John Moon, a Black man from the Hill district of Pittsburgh seeking to make a better life for himself became one of the original 25 members of the Freedom House Paramedics. It was the birth of the field of emergency medical services, and Moon and his colleagues became part of history in the making.
"At that time, you couldn't get a cab and a private ambulance service often would not come into a Black neighborhood," said Moon, who retired as assistant chief of Pittsburgh Emergency Medical Services in 2009 and now runs a home healthcare business with his daughter.
Today, Moon and the Freedom House Paramedics are the focus of a book being written by Kevin Hazzard, '99. In celebration of Black History Month, Hill and Hazzard joined The Citadel Health Careers Society for a virtual discussion that explored how the mostly Black medic corps struggled for recognition and went on to shape the framework for the field of EMS.
---
Hazzard is a former paramedic and the author of A Thousand Naked Strangers. His research on the Freedom House Paramedics first appeared in the Atavist Magazine in a feature story called The First Responders. In 2019, he wrote a story for The Citadel magazine entitled The First Class.