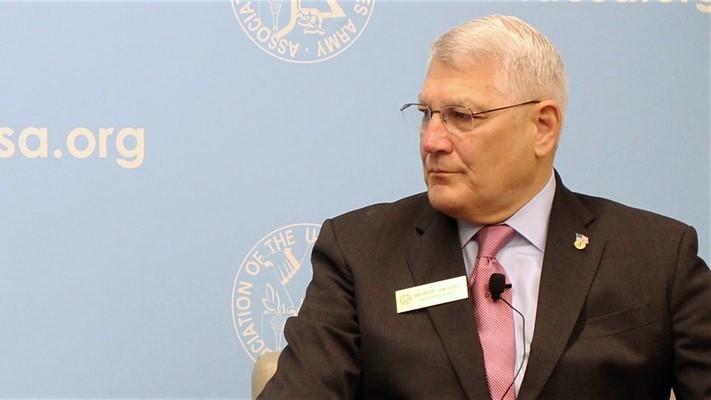 He's one of the few people to rise from private to four-star general — and soon he'll be at The Citadel to share some of his experiences.
Gen. Carter Ham, U.S. Army (Ret.) will speak in on Friday, Jan. 31 at 2 p.m. in Bond Hall, Room 165. He will be the guest speaker for the first general membership meeting of the Association of the U.S. Army (AUSA) Charleston Chapter.
The event is free and open to AUSA members, as well as Citadel cadets, faculty and staff.
Ham currently serves as the president and Chief Executive Officer for the AUSA.
His nearly-38 year's worth of military service has taken him to Italy, Germany, Kuwait, Saudi Arabia, Macedonia, Qatar, Iraq and, uniquely among Army leaders, to over 40 African countries in addition to a number of diverse assignments within the United States.
He commanded the First Infantry Division, the legendary Big Red One, before assuming duties as director for operations on the Joint Staff at the Pentagon where he oversaw all global operations. His first four-star command was as commanding general, U.S. Army Europe.
General Ham retired in June of 2013 after nearly 38 years of service. Immediately prior to joining the staff at AUSA, he served as the chairman of the National Commission on the Future of the Army, an eight-member panel tasked by the Congress with making recommendations on the size, force structure and capabilities of the Total Army.