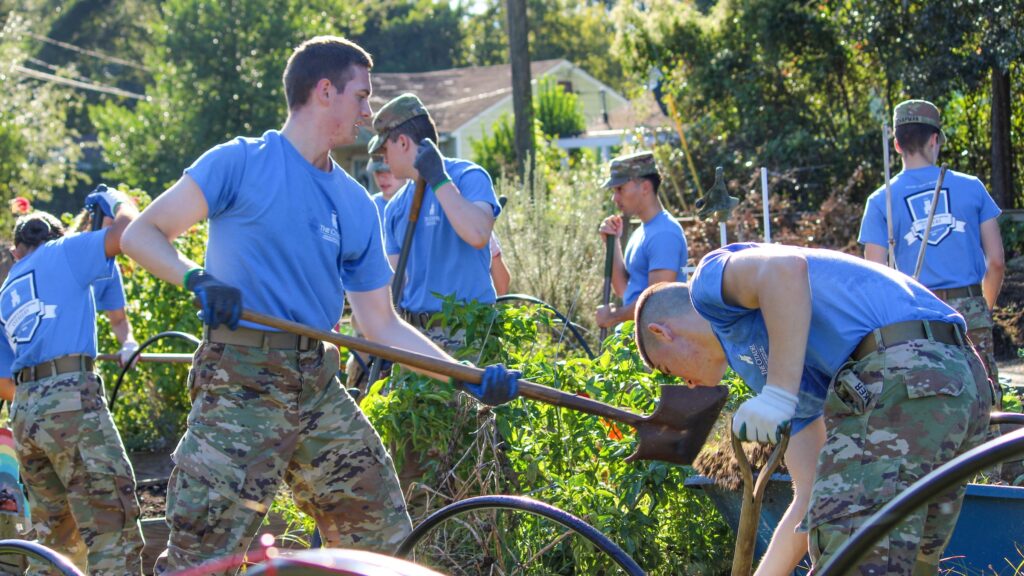 The Citadel prides itself on its commitment to service, with many cadets volunteering throughout the year at various sites in the area. But, once a year, the entire Corps of Cadets exchanges a day of classes for a day dedicated to servant leadership.
This year, The Class of 1979 Leadership Day was held on Oct. 18, and each class was sent to different areas throughout the Lowcountry to give back and prepare for their careers after graduation.
Leadership Day kicked off with an address to the Corps from Medal of Honor recipient David Bellavia, US Army (Ret.). Bellavia was awarded the Medal of Honor for his actions during the Second Battle of Fallujah. After his presentation, the cadets split up by class.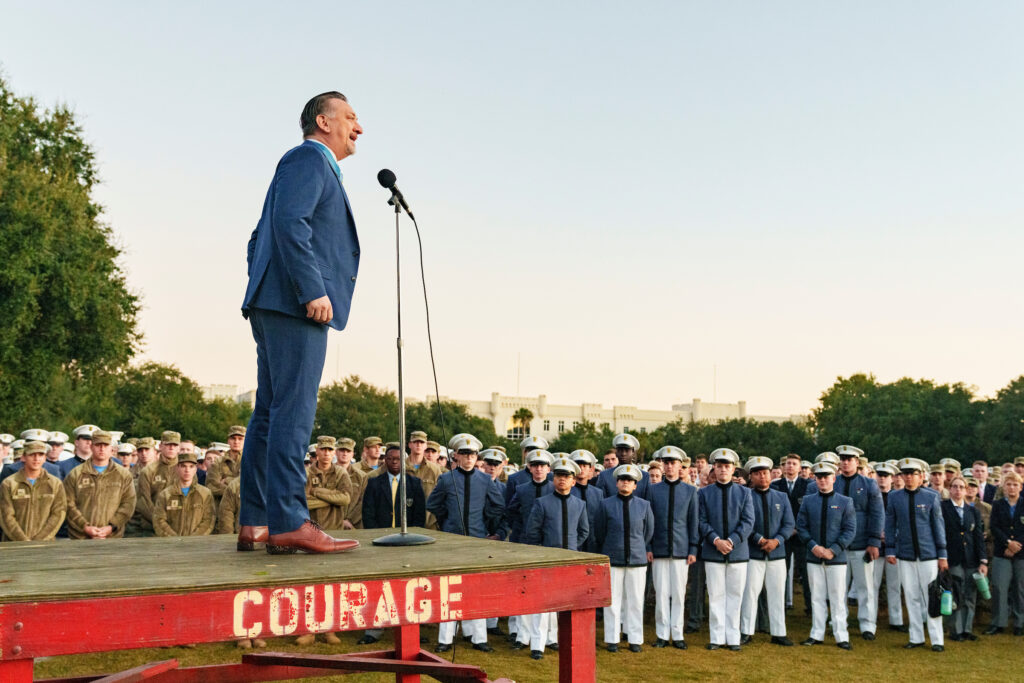 Freshmen cadets, or knobs, traveled to local elementary schools to share The Citadel's core values — honor, duty and respect — and discuss what it means to be a hero.
Sophomore cadets went to different service sites throughout the Lowcountry to volunteer at community and nonprofit organizations. Some sites included Habitat for Humanity, Lowcountry Foodbank, Home to Home, Charles Towne Landing and many more.
Some juniors stayed on campus while others left campus for their specialized leadership seminars. Representatives from companies such as Amazon, GE Medical and the Greenville Police Department were on campus as juniors engaged in lectures on ethical leadership. Off campus, juniors were at sites like Enterprise, the City of Charleston Forensic Services Division and Chick-fil-A.
The Class of 2024 had the opportunity to meet with professionals working in industries related to their career path, both on and off campus. Seniors had the chance to tour different organizations like BMW, Barnwell Whaley and the International African American Museum.
Senior ROTC cadets from all branches participated in a joint training seminar, which also aims to help improve collaborations across different branches after these cadets accept their commissions into their respective branches.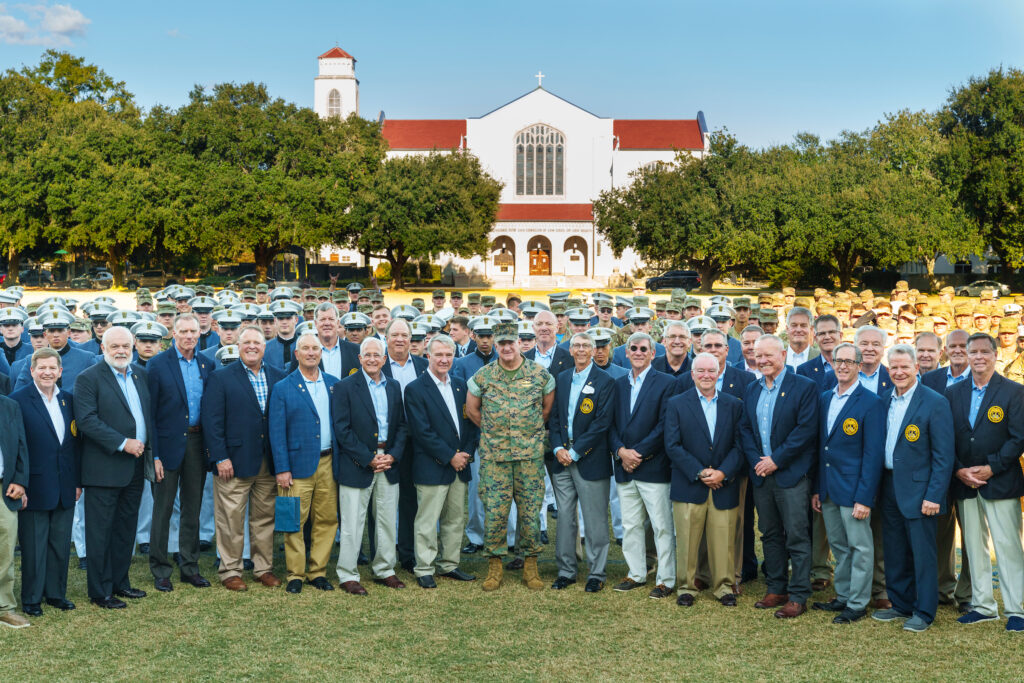 Sponsored by The Citadel Class of 1979, Leadership Day is built to engage cadets in leadership outside of the classroom, which includes learning through service and preparing for leadership and service after they graduate.