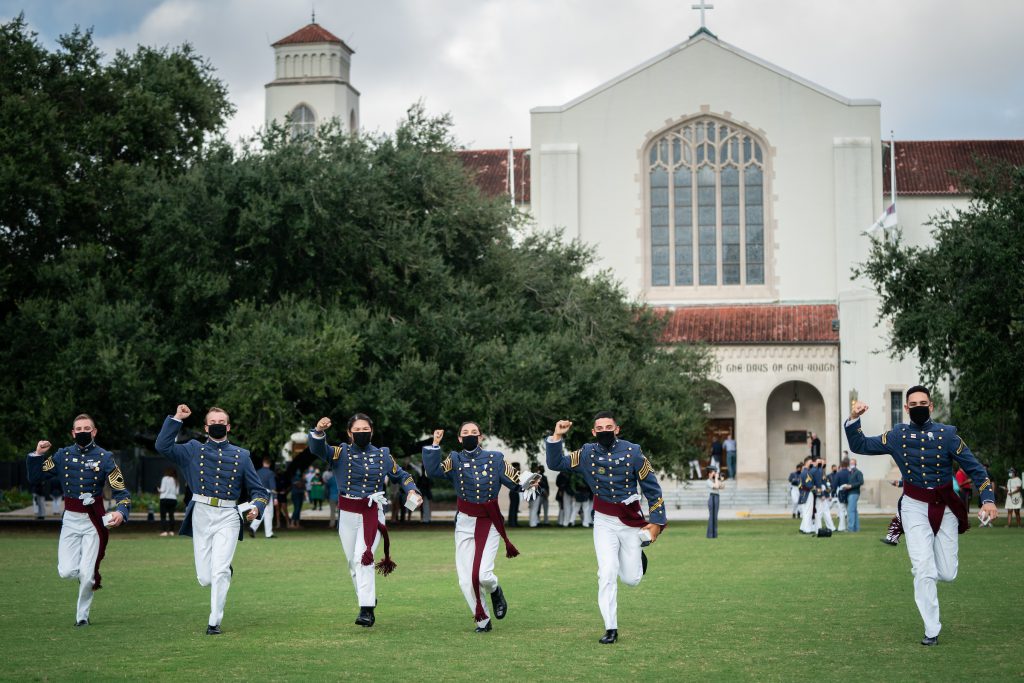 Plus: 70 Class of 2021 legacy cadets
Photo above: Cadet Michelle Banzon, seen third from the left, running across Summerall Field with classmates in September, 2020 after receiving their Citadel bands of gold.
Michelle Banzon, graduating as a member of The Citadel Class of 2021, isn't the first, nor the last, member of her family to be a part of the college's Long Gray Line.
Her father, Col. Roy Banzon, USA, preceded her in 1991, her older brother, Romar, graduated in 2020, and her younger brother, Nicasio (Nic), follows as a member of The Citadel Class of 2024.
Michelle was so happy about following in her dad's footsteps as a cadet that, during her knob year, she took some of her favorite photos of her dad as a cadet and restaged them with her classmates.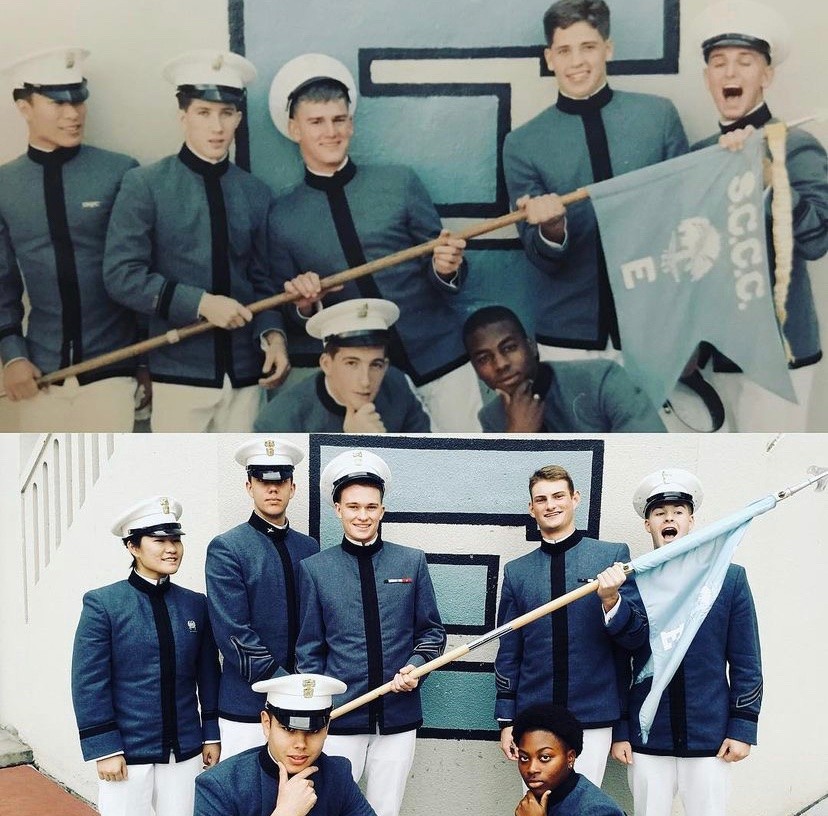 Michelle is a high achiever, attending The Citadel on a U.S. Army scholarship and earning Dean's List and President's List awards, while keeping a watchful eye on Nic.
"I only helped my little brother if he asked. I did not want him to feel like he was in my shadow because he has always been very independent," Michelle said. "I watched him from a distance and gave him tips, much like my dad did for me."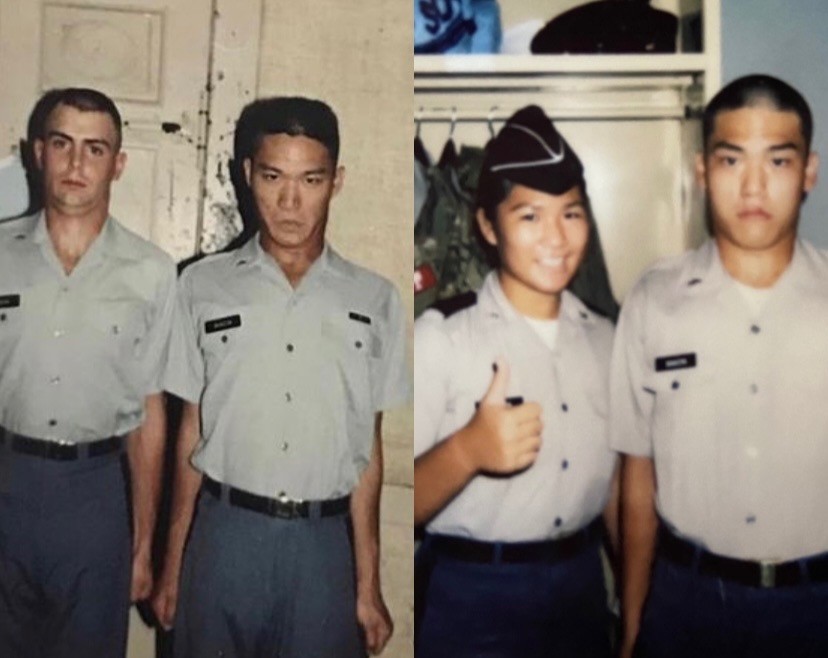 "The most compelling thing was probably getting the opportunity to go through a similar experience as my father. It may not be exactly the same because of the time periods, but we could share stories and have that understanding with the same emotions and feelings about it," Michelle said. "It is hard to start fresh/new if you have a dad that has accomplish so much in his life, I wanted to make him proud during my time at the Citadel."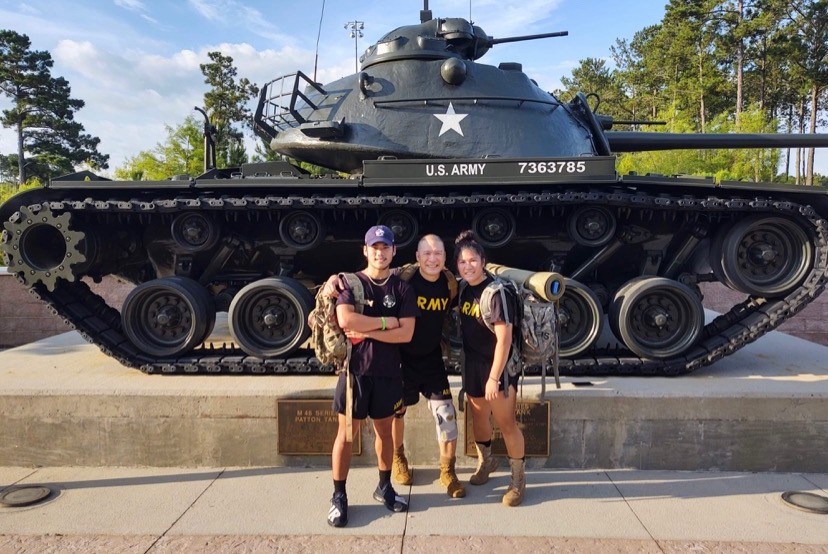 The Criminal Justice major spent part of her childhood living in South Korea where her father was stationed as an officer in the U.S. Army and where she has fond family memories. Roy, who was born in the Philippines and became a U.S. Citizen almost 40 years ago, is now stationed at Shaw Airforce Base in South Carolina, less than two hours from his children at The Citadel in Charleston. He is the executive officer for U.S. Army Central's oversight, regulatory, issue resolution, and continuous improvement functions.
"It is truly amazing how much I enjoy seeing the success my children are experiencing at The Citadel," Col. Roy Banzon, '91, said. "I went to The Citadel 30 years ago, in 1987-1991, when there were different challenges. The academic success my children had, where I struggled as a cadet, is truly a testimonial to my late wife Marlyn's focus on academics when they were in elementary and high school."
When Michelle was a young teen, Marlyn and Roy expanded their family of four to eight, adopting four siblings from the Philippines, including Romar.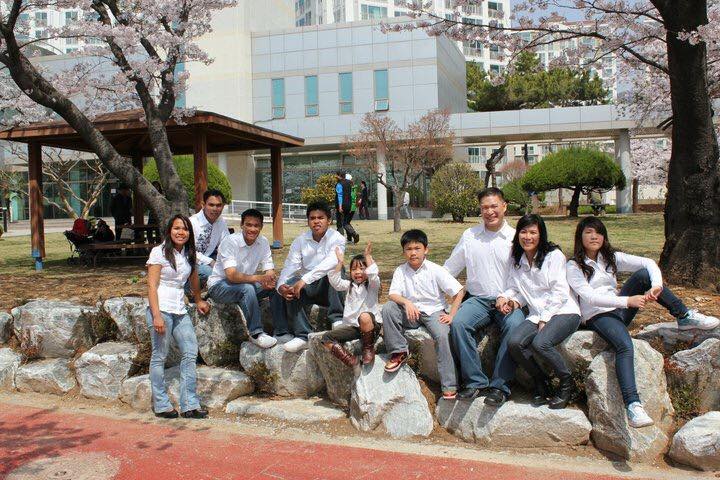 And then after an extended illness in 2018, during Michelle's knob year, Marlyn died. Though the pain of the loss of her mother lingers, Michelle says her father keeps them strong and focused.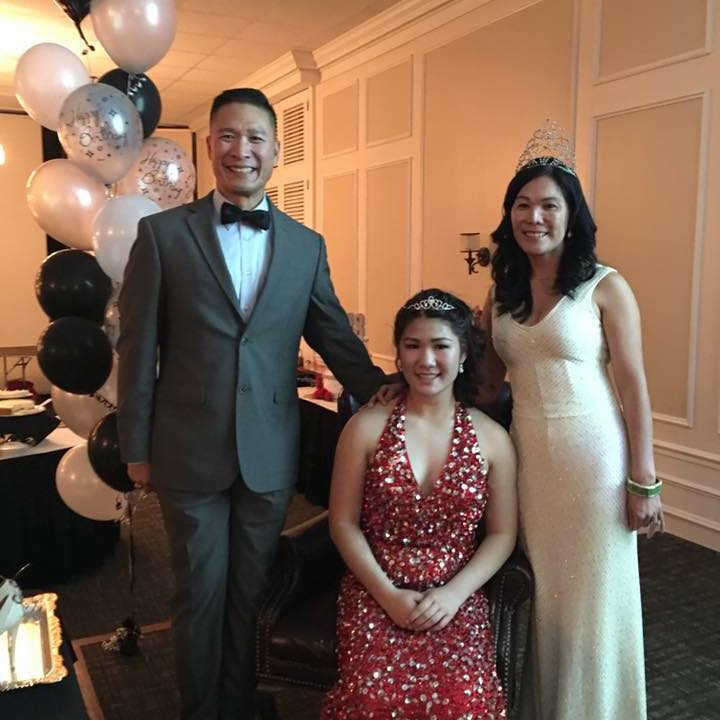 "The advice I gave Michelle is to enjoy the moment and always put in 100% effort when it comes to being a cadet. I would always tell them at dinner time that the way to success is not meeting the standard, but exceeding it. If you want to reach the moon, you have to aim for the stars. Because if you aim for the moon, you may come short and miss. Always strive higher than your goal and you will never be disappointed in yourself."

Col. Roy Banzon, USA, The Citadel Class of 1991
In considering his son, Nic's recent recognition as a member of the South Carolina Corps of Cadets, Col. Banzon continued, saying:
"The Citadel was my first introduction to a military way of life, besides being a U.S. Navy dependent. I still recall the anxiety and challenges of being a "knob" placed on my shoulders straight out of high school. It was intense, but it taught me that I was not alone in my journey. And I could not accomplish anything by myself. The friends I made in Echo Company Class of 1991 were my brothers forged by shared hardships. The things we endured, we did it together. Being a Citadel graduate allowed me to understand that challenges and failure aren't negative. It only means that we took a road less travelled and it has made all the difference in our lives, to include the success I have today with my U.S. Army career and my family.
Nic, a business administration major, is already achieving Dean's List grades.
"To be honest I considered everything else but The Citadel…that was until I saw my dad's face when we received the acceptance letter," Nic said. "Having a sister at The Citadel, especially as a senior, has pushed me to work harder for what I want in my cadet career, to live in the moment, and enjoy making and sharing memories."
Michelle leaves The Citadel as an Army 2nd Lieutenant, soon beginning her training as Quartermaster before leaving for her first duty station in South Korea.
"I have made so friends and many memories that I would not trade for the world. I know for a fact that wherever I go in life, my classmates and I will have each others backs. I listened to my dad who said to enjoy the small things at The Citadel because when we look back those are going to be the big things. The past four years are going to be a chapter of my life that will be hard to beat."

Michelle Banzon, The Citadel Class of 2021
Announcing the Class of 2021 cadet legacies
All of the cadets listed below will accept their diplomas from their alumni fathers or in some cases grandfathers and uncles named below in the righthand column.
| | | |
| --- | --- | --- |
| Graduate Name | | Alumni Name on Program |
| Barnes, William | | Mr. James Timothy Barnes, '84 |
| Crawford, Braxton | | COL Cardon Brice Crawford, USA, Retired, '83 |
| Crook, Jesse | | Mr. Jimmy Byrnes Crook, '88 |
| Crosby, Jonah | | Mr. Joe Michael Crosby, '91 |
| Curtis, William | | COL Garth Thomas Bloxham, USA, Retired, '74 |
| Fortner, Ray | | Mr. Robert Ray Fortner Jr., '85 |
| Freeman, Robert | | Mr. Robert Dane Freeman Jr., '90 |
| Hammerstone, Thomas | | Mr. Todd Hammerstone, '93 |
| Harrington, Bryce | | Mr. Edward Jackson Harrington Jr., '86 |
| Heidt, Calahan | | Dr. Harold Mitchell Heidt, '75 |
| Herring, Buddy Garrett II | | Dr. Robert Eugene Herring '90 |
| James, Warner | | Mr. Gregory Kendrick James, '94 |
| Jenkins, Clifford | | Mr. Clifford Abbott Jenkins, '88 |
| Kreisler, John | | Mr. John Christoper Kreisler, '89 |
| Massey, Aidan | | Mr. Scott Derek Massey, '92 |
| Mills, Hunter | | LTC Harry Lewis Mills Sr., USA, '58 |
| Moorman, William | | Mr. William Talley Moorman Sr., '86 |
| Pappas, Nicholas | | Mr. Paul Arthur Pappas, '92 |
| Rathke, William | | Mr. Eric Thomas Rathke, '93 |
| " | | LTC Daniel Arthur Raymond Jr., USA, Retired, '65 |
| Robards, Frank | | Mr. Frank Benjamin Robards III, '81 |
| Shealy, Charles | | Mr. Gregory Gerald Shealy, '90 |
| Starnes, Myles | | Mr. William David Starnes, '76 |
| Thomas, Seth | | COL Scott David Thomas, USA, Retired, '82 |
| Walker, Johnny | | Dr. Robert Hasselle Bowles, Sr. |
| Webster, Colton | | Mr. David Richard Webster, '90 |
| Adams, Carson | | Mr. Brock Christopher Adams, '85 |
| Bachelor, Brent | | Mr. Donald Hall Bachelor, '90 |
| Bailey, Nathan | | Mr. Donal Charles Bailey, '83 |
| Baker, Heath | | Mr. Thomas Randall Baker, '82 |
| Banzon, Michelle | | COL Roy Dominquez Banzon, USA, '91 |
| Bennett, Cade | | Mr. Robert Gordon Bennett III, '93 |
| Brown, Drew | | Mr. Coy Brown, '92 |
| Chapman, Charles | | Mr. Lee Chapman, '86 |
| Chastain, Carey | | Pastor C. Michael Chastain, '74 |
| Cherry, Cody | | Mr. Frank Thornton Cherry, '92 |
| " | | Mr. Jim Marion Cherry Jr., '61 |
| Conrad, Grayson | | Mr. Frederick Marshall Conrad, '90 |
| Curtis, Michael | | Mr. Joseph Curtis Sr., '95 |
| Diggs, Taylor | | Mr. Lenny Diggs, '87 |
| Dunne, Owen | | COL Charles Michael Dunne, USMC, Retired, '90 |
| Elmore, Jackson | | Mr. Fred Wendell Elmore, '84 |
| Esteban, Daniel | | Mr. Daniel Anthony Esteban, '93 |
| Fuhrman, Davis | | Mr. Michael Thomas Fuhrman, '91 |
| Goodwin, Michael | | Mr. Michael David Goodwin Sr., '89 |
| Hanna, John | | Mr. Joseph Harrison Hanna Jr., '79 |
| Hill, Catherine | | LTC Ruston LeBarre Hill, USA, '90 |
| Hooks, Michael | | Mr. Michael David Hooks, '88 |
| Houser, Charles Davis | | Mr. Shaler Philips Houser, '91 |
| Hudson, William | | Mr. David Knox Hudson, '84 |
| Johnson, Dillon | | Mr. David Douglas Johnson, '87 |
| Kress, Patrick | | Mr. Adrian Christopher Kress, '89 |
| " | | Mr. James Dawson Smith Jr., '59 |
| Maddray, James (Ian) | | Mr. Justin Bryce Maddray, '94 |
| " | | Mr. John Thomas Maddray, '69 |
| " | | Mrs. Aindrea Bree Maddray '05 |
| Moore, Brysyn K. | | Mr. Derek Moore, '92 |
| Moseley, Caleb | | Mr. Robert Daniel Moseley Jr., '88 |
| Nuttall, Ryan | | Mr. Edward Hucks Nuttall, '91 |
| O'Brien, John B., Jr. | | Mr. John Brice O'Brien, '90 |
| Oliver, Jerald | | LTC Jerald Gordon Oliver Sr., USAF, Retired, '86 |
| Pantsari, Ansley | | COL Matthew William Pantsari, USA, Retired, '96 |
| Price, Campbell | | Mr. J. Scott Price, '88 |
| Rogers, Thomas | | Hon. Thomas Edward Rogers III, '87 |
| Rowe, William | | Mr. Howard Hampton Wright Jr., '84 |
| Russell, Adam | | Mr. William Stephen Russell, '92 |
| Sands, Anthony | | Mr. Anthony Bernard Sands Sr., '97 |
| Saulnier, George | | Mr. George Irwin Saulnier Jr., '89 |
| Skole, Anthony | | Mr. Tony Skole, '91 |
| Smithdeal, Thomas | | Mr. Joseph Collins Smithdeal, '89 |
| Swain, Matthew | | Dr. Christopher Curtis Swain, '81 |
| Thompson, Jason | | Mr. Jason Randall Thompson, '93 |
| Wilson, Kevin | | COL Thomas Graham Wilson Sr., USA, Retired, '68 |
| " | | COL Thomas Graham Wilson Jr., USA, '96 |
| Young, Greyson | | Mr. William Jeffrey Young, '77 |