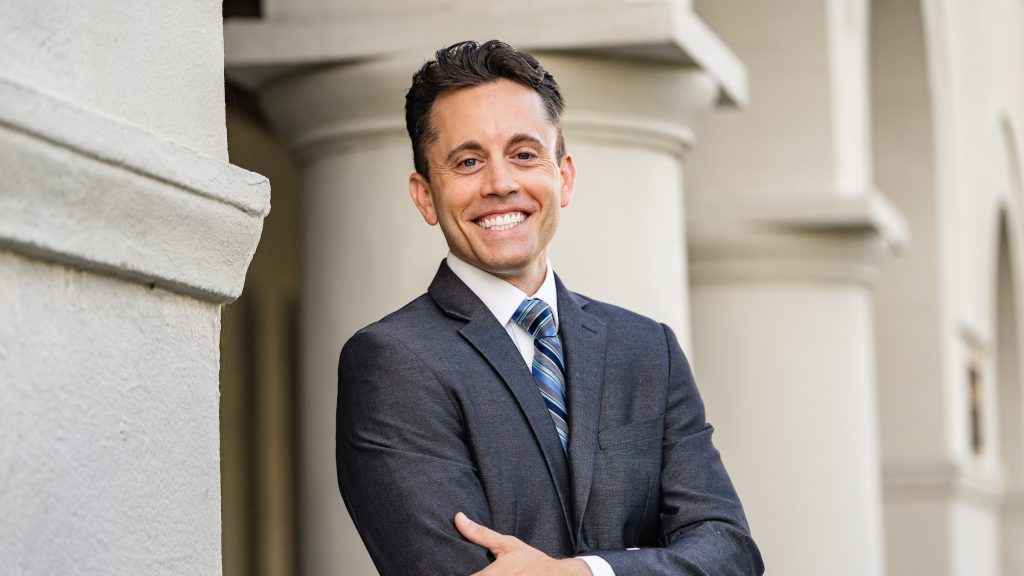 Dean Evan Ortlieb, Ph.D., named Zucker Chair in Entrepreneurial Education Leadership
The Zucker Family School of Education is taking its mission — to support and prepare educators of the Lowcountry, state, region and nation — to the next level.
Evan Ortlieb, Ph.D., dean of the ZFSOE, has been named the first-ever Zucker Chair in Entrepreneurial Education Leadership.
The creation of this endowed chair position is part of the gift agreement the college made with local philanthropist Anita Zucker in 2014.
"Having Dr. Ortlieb as the first Zucker Chair in Entrepreneurial Educational Leadership will guarantee the elevation of education for all students in the Lowcountry," said Anita Zucker, namesake of the Zucker Family School of Education. "Not only will this position improve the schools in our communities, it will also directly expand and develop the local workforce. Through his new role, while still serving as dean, Dr. Ortlieb will work alongside local partners to foster both entrepreneurship and innovation on and off campus."
As part of his new role, Ortlieb will lead the effort to build and align programs at The Citadel with Tri-County Cradle to Career initiatives.
The six milestones outlined by TCCC are:
Students will enter kindergarten ready to learn
Students will master critical math and literacy concepts in third grade
Students will master critical math and literacy concepts in eighth grade
Students will graduate high school ready to succeed in college or the modern-day workforce
Students will master critical math and literacy concepts in twelfth grade
Students who enroll in college or a career program will graduate ready to enter the modern-day workforce
As a member of the digital equity taskforce of TCCC, Ortlieb and his colleagues brokered partnerships and spearheaded efforts that increased high speed internet access to students in remote areas throughout the Lowcountry during COVID-19 and also expanded the capacity for families to stay connected through mobile platforms. Both efforts helped create the infrastructure for a cohesive, community approach to education.
Through his new role, Ortlieb aims to create systems that are sustainable, relevant and meaningful.
"Serving as the Inaugural Zucker Chair provides a unique opportunity to strategically lead initiatives that impact not only schools but entire communities," said Ortlieb. "In this role, I will dually focus on improving K-12 student achievement while also creating transformational professional development experiences for teachers, counselors and administrators alike. Education and entrepreneurship go hand in hand, as they share a core focus on innovation, research and improvement science. I'm looking forward to collaborating with diverse stakeholders and owe profound gratitude to both Anita and Jerry Zucker for supporting principled leadership in action."
The partnership between the ZFSOE and the TCCC is meant to improve workforce development from the ground up, starting before children enter kindergarten and continue throughout college.
TCCC was founded by Anita Zucker in 2013. She served as chair of the Board of Directors until stepping down in June 2022, though she remains on the board as chair emeritus. The Citadel Provost Sally Selden, Ph.D., SPHR, also serves on the TCCC executive committee as treasurer.